White House rules out pardon for Hunter Biden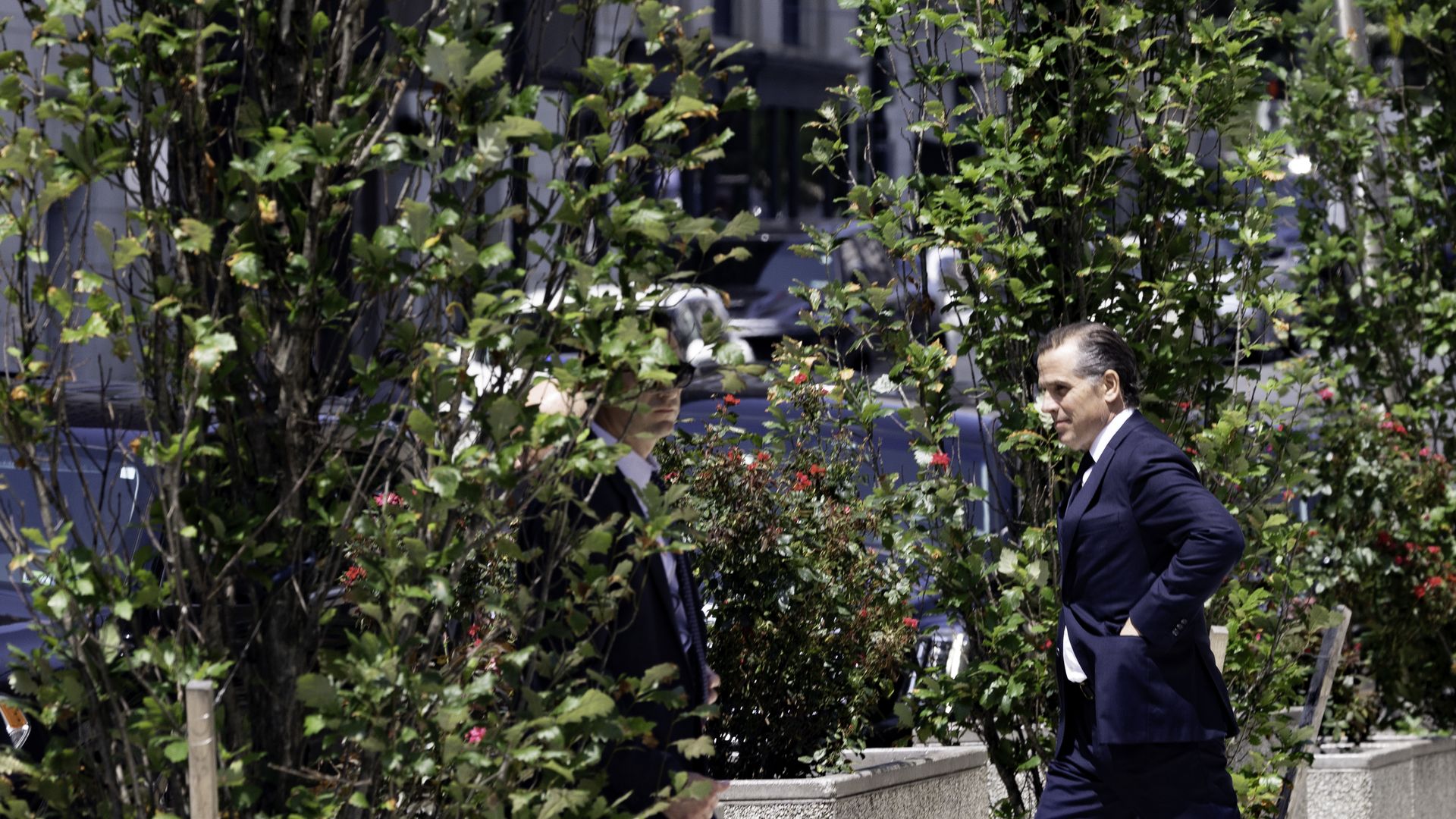 The White House said Thursday that there is no possibility that President Biden would end up pardoning his son, Hunter Biden.
The big picture: A federal judge on Wednesday rejected Hunter Biden's plea deal on tax charges and said that she wasn't ready to accept the terms of a revised deal.
The case is on hold for at least a few weeks while both sides submit new materials to Judge Maryellen Noreika.
President Biden supported his son last month after Hunter agreed to plead guilty to not paying taxes in 2017 and 2018.
"The President and First Lady love their son and support him as he continues to rebuild his life. We will have no further comment," a White House spokesperson said in a June statement.
State of play: Republicans have assailed what they view as a "two-tiered" justice system. The claims have become central to the House GOP agenda and former Trump's 2024 campaign.
Go deeper