Study sheds light on Black Americans' ancestral links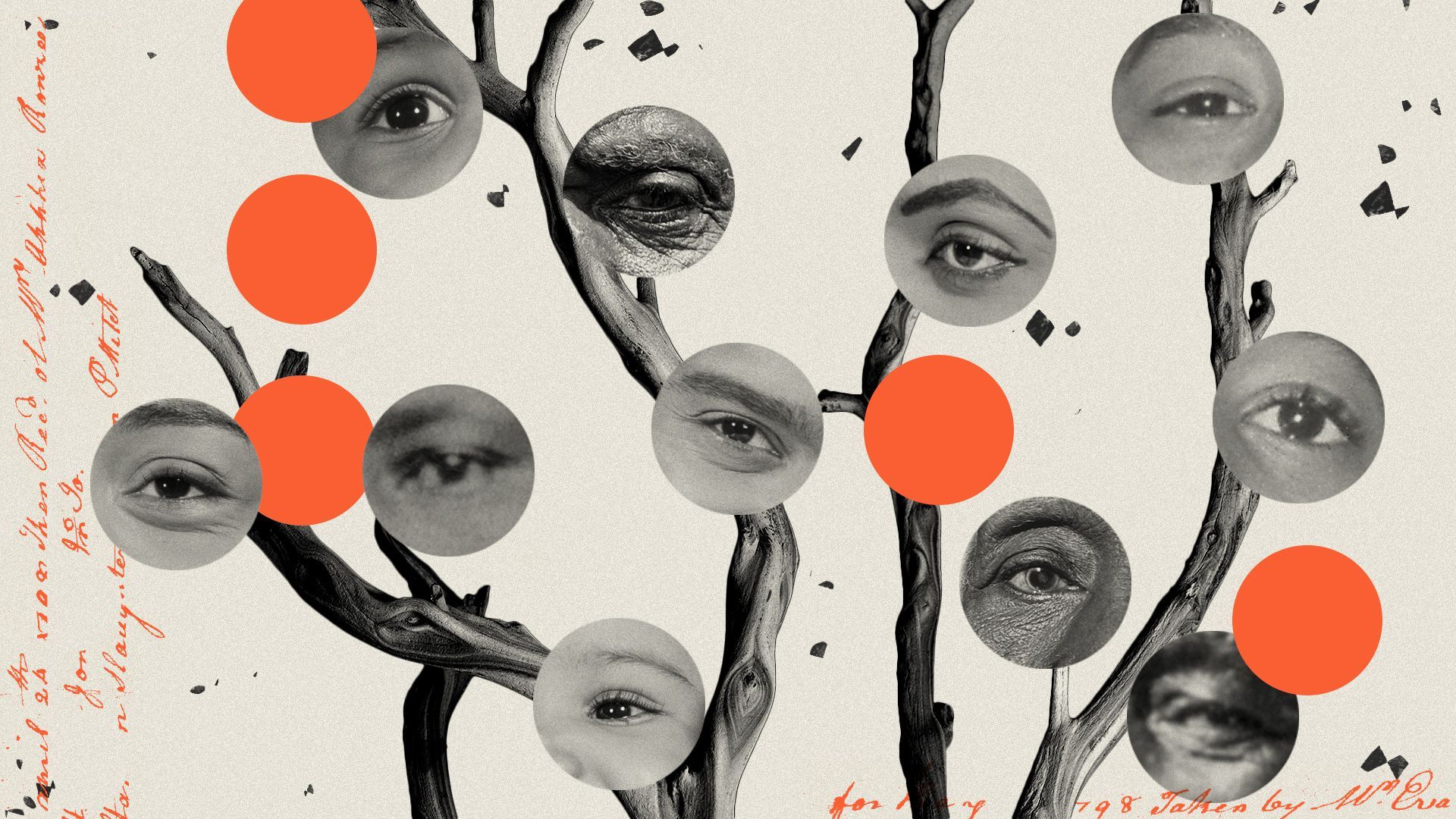 Black Americans born in the early 1960s typically have more than 300 African and 50 European ancestors dating back to when captive Africans arrived in North America in 1619, according to a new study using computational analysis of genetic data.
Why it matters: Many Black Americans who are descended from enslaved Africans have lacked ancestral information spanning several centuries. In a broad sense, the new research by USC and Stanford University could help shed light on their lineage.
The study does not, however, specifically identify those whose genetic data were used, or their ancestors.
Zoom in: The study, recently published in Genetics, estimates that a random Black American born between 1960 and 1965 is descended from, on average, 314 African and 51 European ancestors dating to 1619.
Computational analysis of publicly available genetic data of thousands of Black Americans found that the European ancestors appear in family trees during the time of enslavement, a period marked by violence and sexual abuse of enslaved men and women.
Many of the African ancestors were people who survived the horrific Middle Passage of enslaved Africans over more than two centuries, researchers said.
The USC and Stanford researchers used aggregated data from various studies and created a 14-generation model divided into three time periods: 1619 to 1808; 1808 to 1865 and 1865 to 1965.
They used the average percentage of African American and European genetic data for people born from 1960 to 1965.
State of play: The study comes as Black Americans increasingly are taking DNA tests to explore their African ancestry, thanks in part to the popularity of Harvard historian Henry Louis Gates Jr.'s PBS shows.
Some previous studies into Black Americans' genetics looked at data from more than 15,000 Black Americans. Those data were used in this new study.
The historical record gives a general storyline, and the genetic data place descendants at crucial moments of enslavement such as 1619, Jazlyn Mooney, professor of quantitative and computational biology at USC's Dornsife College of Letters, Arts and Sciences, tells Axios.
"For the African ancestors, we can actually figure out when they entered their family tree and what time period they showed up," said Mooney, one of the study's authors.
"They tend to enter their family tree during the period when the transatlantic slave trade was happening."
What's next: Future studies likely will explore Black Americans' ancestral links to Native Americans, said Mooney, a descendant of enslaved people and Indigenous and early Spanish settlers of present-day New Mexico.
That research could reveal more about the nation's genetic history.
Go deeper