First Look: A new Republican health care plan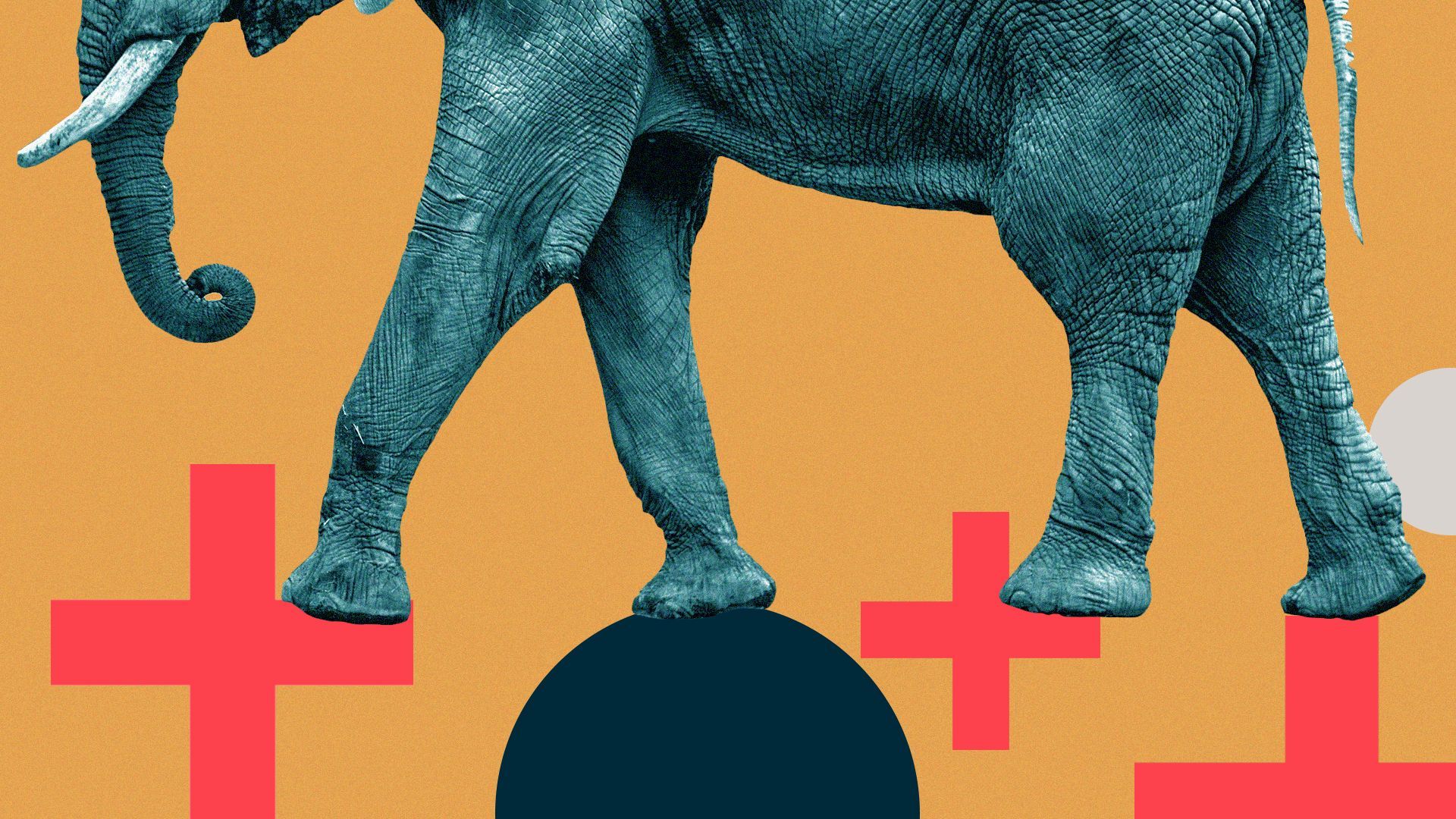 A trio of policy experts from Stanford's Hoover Institution are launching a new free-market health care plan this week that they're hoping will become the go-to Republican message for 2024 campaigns, with a focus on expanding health care choices.
Why it matters: Ever since the Affordable Care Act "repeal and replace" effort failed in 2017, Republicans have struggled to find a unifying vision for health care they can put forward in presidential and congressional races.
Details: The group's plan is dubbed "Choices for All," to draw a contrast to Medicare for All. Its features include some new twists on long-sought conservative goals, including:
A new type of tax-advantaged savings account, called Individual Health Accounts, which could also be used by those in Affordable Care Act plans and those on Medicaid. Contributions would be pegged to premiums. (It's essentially a modified Health Savings Account, without some of the existing constraints).
Expanding tax deductibility to also include out-of-pocket medical payments, which would then reduce a tax filer's adjusted gross income.
Enabling more flexibilities for state innovation waivers that could allow ACA exchanges to offer a greater variety of plans. There also would be opportunities for more flexibility in plan design in state Medicaid programs.
Rolling back rules that limit association health plans — an option the Trump administration expanded as an alternative to ACA coverage — and enabling the creation of more plans that can participate in direct primary care programs.
What they're saying: "As someone who talks to different presidential campaigns, you know, they're all kind of trying to figure out what are the things we can say about health care," said Hoover fellow Lanhee Chen, one of the plan's authors who was policy director for Mitt Romney's 2012 presidential campaign.
"Because everyone has been so stuck in this ACA frame, and particularly for so long that repeal and replace frame, that it feels a little bit like there's a void in thinking and ideas, and so what we've tried to do with the concepts in this plan, is to fill in some of that," he added.
Chen said he's talked to presidential candidates, governors and congressional committees about this new plan and will continue to do so now that it's public. Daniel Heil, one of the other authors, was Jeb Bush's policy adviser for his 2016 presidential campaign.
Yes, but: Unlike the 2020 election, when health policy factored heavily in Democratic primary debates, it seems likelier that the economy and abortion will have a more prominent role next year.
Go deeper