MakerDAO looks to boost its stablecoin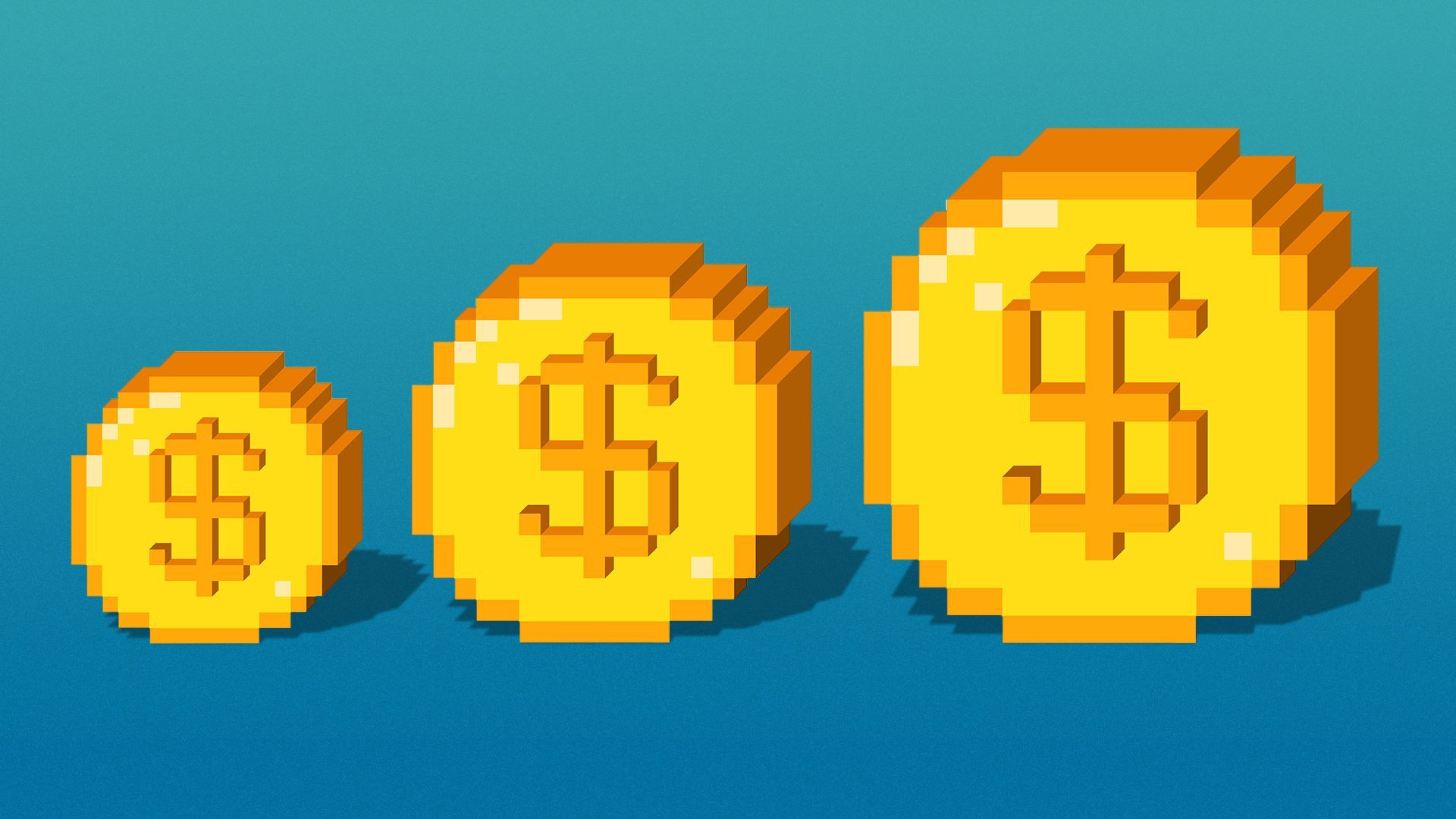 MakerDAO is considering a promotion to amp up demand for its somewhat decentralized stablecoin, dai (DAI).
Why it matters: For a limited time, decentralized finance (DeFi) investors will once again enjoy outsize yield over those on government debt.
Yes, but: The organization is doing it because they know once you lock up your dai, you probably won't unlock it for a while after yields drop again.
Driving the news: The proposal — now in front of holders of MakerDAO's governance token, MKR — would increase the dai savings rate (DSR) to 8%, gradually decreasing it until half of all dai are staked to earn yield.
The DSR is paid out to people who lock up their dai, which ensures it can't be quickly sold.
Be smart: The DAO wants to do this because the more dai is locked into its savings program, the more demand for dai there is — and the more stable it makes the $1 peg, in theory.
Context: MakerDAO is a lending platform. Borrowers receive the dai stablecoin after posting cryptocurrency (and some other assets) as collateral.
Dai is cryptocurrency with stable value, used widely for on-chain commerce and trading.
As of this writing, 4.6 billion dai have been lent against $8.6 billion in assets, a collateralization ratio of 188%.
Like any financing arrangement, borrowers pay interest on the debt (it varies by collateral type), and the DSR is paid by sharing some of those earnings with savers.
What they're saying: "I believe we need to decisively focus on the most important short-term mission: Grow the demand for dai and DSR to ensure a growing userbase," MakerDAO creator (and major MKR holder) Rune Christensen wrote in a discussion post about the proposal.
The intrigue: Borrowers pay rates from around 3% up to a little over 6% on their debts, but most of it is at that low end.
How it works: As of now, only about 7% of all dai is earning the DSR (which is currently 3.19%).
MakerDAO can afford to pay yield higher than what it earns as long as only a small number of users take advantage of it.
The design of the proposal lowers the DSR as more people lock their dai up to earn it. If the locked dai reaches 50% of supply, the enhanced rate flips off entirely.
Catch up fast: MakerDAO has money to burn right now. It recently activated a buyback program for its MKR token, driving excess reserves to automatically buy the token off Uniswap, the leading decentralized exchange, in order to raise the price for holders who remain.
The DSR will draw on the same funds as the buyback program, however, so MKR holders are likely to see their incentives drop as they shift to dai holders.
That said, demand for dai is also good for MKR holders, so it's not a total loss.
What we're watching: The vote ends July 27. The discussion has been generally positive, however.
By the numbers: At its peak in Feb. 2022, there were very nearly 10 billion dai in the market ($10 billion), but the supply is at less than half that now.
Zoom out: MakerDAO is engaged in what it calls The Endgame Plan, with the goal of eventually making dai into an unbiased world currency, "a decentralized and resilient stablecoin that anyone in the world can use."
Go deeper