Animals need pool days too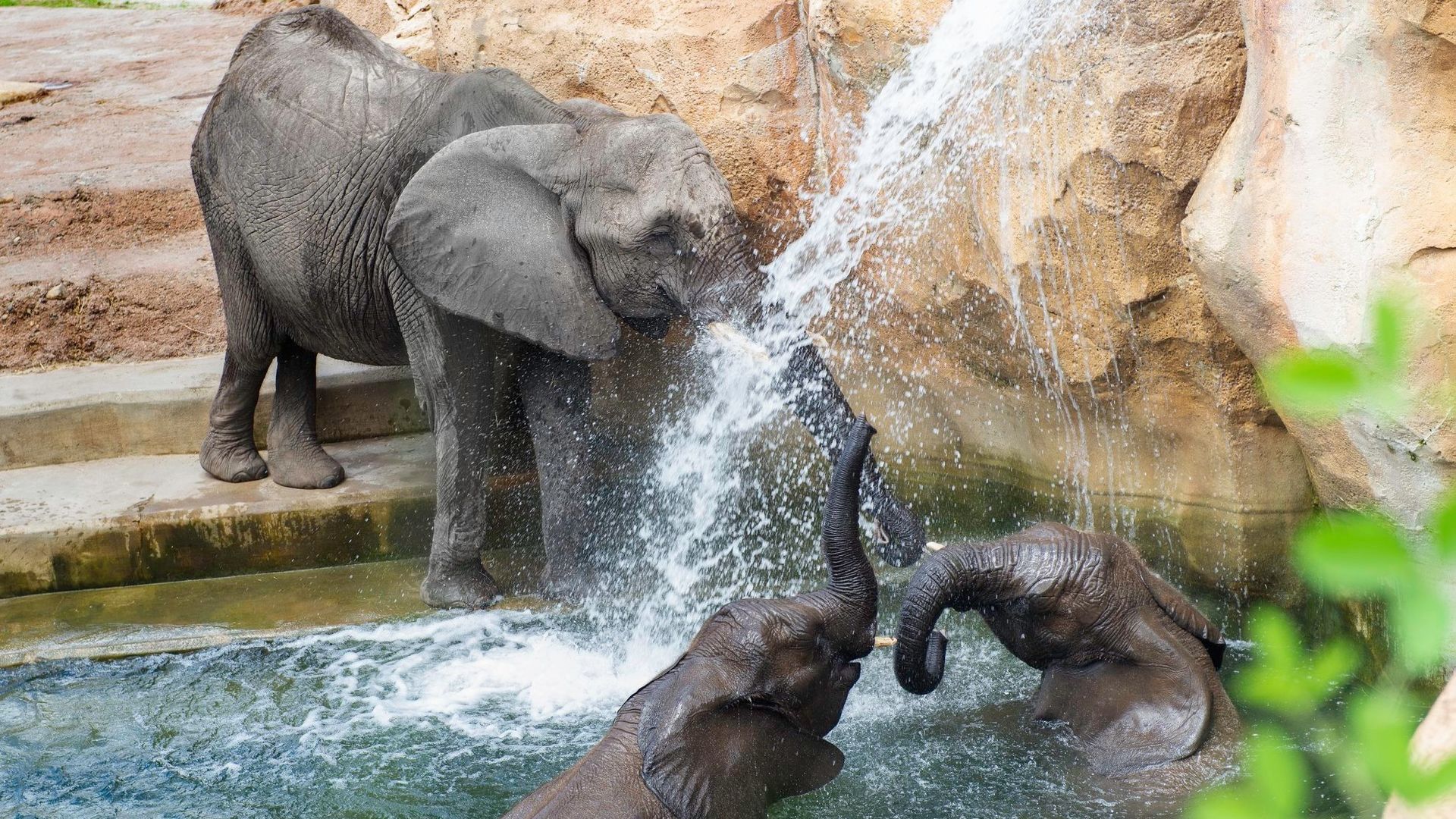 Millions of Americans are sweating right now — and animals are feeling the heat too.
What's happening: As a record-breaking heat wave sweeps the South, zoos and pet owners are taking measures to keep animals safe.
Why it matters: Animals can experience heatstroke, and limited time in temperatures over 80°F with high humidity is important for their safety, the American Animal Hospital Association says.
According to PETA, 67 animals have reportedly died from heat-related causes this year.
Zoom in: Amanda Powers, a senior animal care professional at ZooTampa, tells Axios there are specific ways they're keeping their animals cool.
Frozen food popsicles: "Carnivores will get blood pops — popsicles made of blood and water," Powers says.
Cooling areas: ZooTampa freezes water bottles and slides ice packs into PVC pipes to create an area for animals to lay on. Cooling hammocks and blankets, like one favored by the zoo's pony McCormick, are also used.
Pool time: Elephants and rhinos get regular time with sprinklers, pools and misters.
Zoo employees keep a special eye on animals that don't sweat and will overheat easily, like koalas and wallabies, as well as geriatric zoo animals.
Meanwhile, pet owners are encouraged to keep their dogs and cats indoors and cool in extremely hot weather.
Dogs and cats can start showing symptoms of overheating when their body temperature exceeds 104°, according to the American Society for the Prevention of Cruelty to Animals.
Yes, but: Don't shave your pet because their fur prevents sunburn. Instead, regularly brush off excess hair.
The bottom line: When heat warnings strike, don't forget about your furry friends.
Go deeper