Activision sues music critic over TikTok pizza clip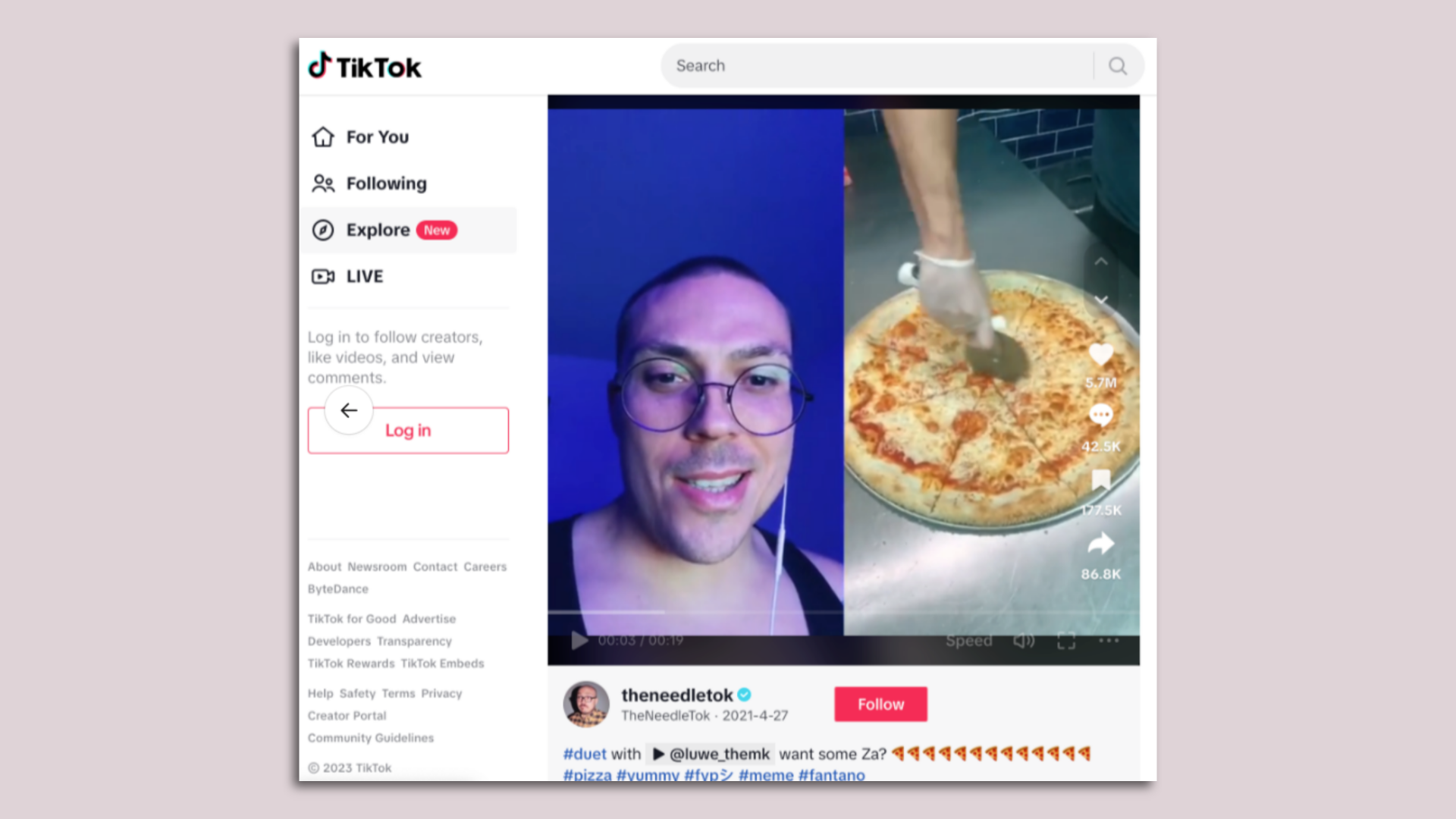 Activision says it is getting ahead of a legal threat by suing the creator of a popular TikTok video after the company used audio from his clip in its own post.
Why it matters: Activision is testing the theory that repurposing content on TikTok is fair game, and not something it has to pay for.
It's also accusing Anthony Fantano, the video's creator, of asking for an "extortionate" amount of money to avoid being sued for using the audio, which it says was permitted by TikTok's terms of service.
Details: The Activision suit was filed in California federal court on Monday.
It seeks a ruling confirming that the company did not infringe on Fantano's rights when it incorporated audio of Fantano talking about a thinly-sliced pizza into a video about sneakers themed to its video game character Crash Bandicoot.
Fantano's 19-second clip was uploaded in April 2021, has been liked more than 5 million times on TikTok, and become a meme.
That video was repeatedly reused and remixed over the last two years, which Fantano celebrated, according to the suit.
Activision's Crash Bandicoot clip was uploaded in June but is no longer online.
Between the lines: According to the suit, Fantano contacted Activision in late June, threatening to sue, and has not been satisfied by Activision deleting the video.
On July 11, Fantano allegedly asked for a six-figure payment. "Defendant also apprised Activision that he had reached settlements with other entities based on a similar use, that these entities had paid a similar sum in order to avoid the expense of litigation," the suit states.
But Activision says TikTok's terms of service indicate that users grant "third-parties" the right to "modify, "adapt, reproduce, [or] make derivative works" of their uploaded videos.
Activision also says it pulled Fantano's audio from a listing of sounds that TikTok marked as cleared for commercial use.
What they're saying: "This dispute is a textbook example of how intellectual property law can be misused by individuals to leverage unfair cash payments from users of social media networks such as TikTok," Activision's lawyers say in the suit.
The other side: Fantano did not reply to a request for comment from Axios. But in an interview with Overcome last year about the clip's popularity, Fantano said, "I have so many other irons in the fire going on that I don't really give a s–t about what happens with the sound of me yelling at a pizza."
But, he added, "For somebody who has literally nothing to their name other than, 'Hey I have this popular song on TikTok or this popular sound,' for them to not see any kind of benefit off of that whatsoever, that's terrible. That's awful."
Sign up for the Axios Gaming newsletter here.
Go deeper