40% of incarcerated people in Mexico have not been tried, data shows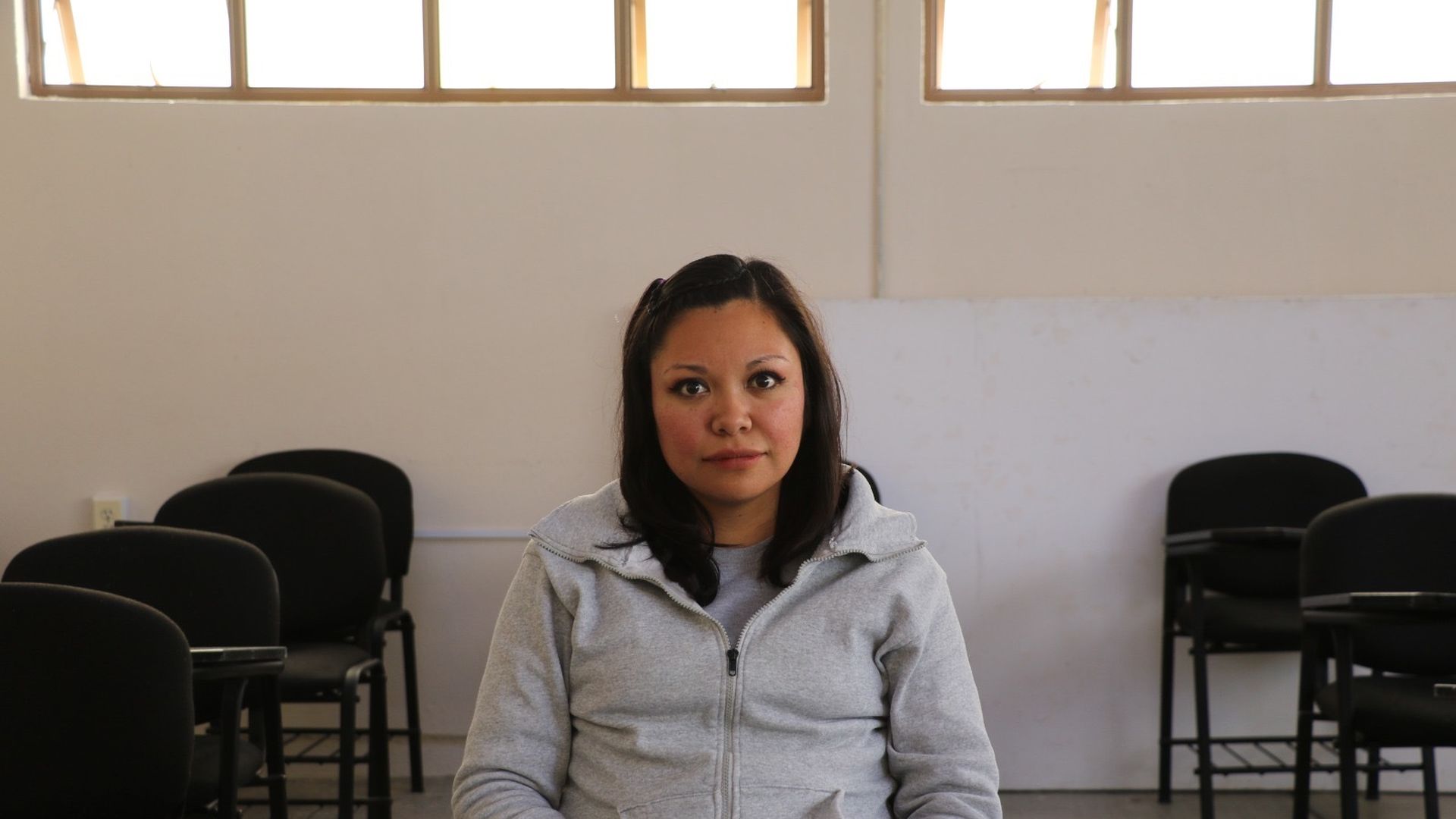 Four out of every 10 Mexicans currently behind bars have not been convicted of a crime, according to new official statistics that experts say show the depth of injustice in the country.
Why it matters: The Mexican justice system is overwhelmed with a large case backlog. That leaves police and prosecutors with limited time and resources, which contributes to a massive rate of unsolved crimes — more than 98% — and to people not yet proven guilty spending more time incarcerated.
Details: Much of the issue stems from Mexico's use of mandatory pretrial detention, or prisión preventiva oficiosa, a no-bail system in which those accused of certain crimes such as burglary, fuel theft, kidnapping, or drug trafficking can be jailed without probable cause and held for years without trial.
President Andrés Manuel López Obrador expanded in 2019 the number of charges that allow suspects to be detained prior to trial, despite public backlash.
Under the rule, suspects are only supposed to be detained pretrial for up to two years, but because of the massive backlog, on average, inmates spend more than three years behind bars, according to a 2021 government survey.
Keren Ordoñez, who was arrested when she was 19 years old on kidnapping charges, spent four years in jail before going to trial. She was sentenced in 2019 to 50 years in prison for a conviction that one of her attorneys, Neftaly Pérez, says is based on a false confession.
Pérez, a lawyer at the nonprofit Miguel Agustín Pro Juárez Human Rights Center A.C. (Centro Prodh), says Ordoñez was coerced through physical abuse and by authorities who threatened to "disappear" her month-old baby into falsely incriminating herself. Authorities put the baby up for adoption without notifying Ordoñez's family.
Her family later sought the help of Pérez and Centro Prodh, who secured an appeal, and a higher court in 2021 ordered that she be re-tried. That process is pending.
Between the lines: Experts say women are especially vulnerable under the pretrial detention rule because authorities use it to arrest them without evidence when their partners are suspected of committing crimes.
What they're saying: "There is a massive failure in the Mexican justice system for so many people to be jailed this way," says Pérez.
"But having it be so plainly shown with the numbers means there is also an opportunity for the system to revert this failure and the injustices it carries," he adds.
That can be done by revising cases and promoting other pretrial alternatives, such as ankle monitors or making the defendant check in with authorities weekly, Pérez says.
By the numbers: Of the quarter-million people in Mexico who are incarcerated, more than 88,000 lack a conviction, according to the data published last week by Mexico's National Institute of Statistics and Geography.
Of those without a conviction, half are behind bars under mandatory pretrial detention, while 24% are incarcerated because of a judge's order, meaning they were granted a hearing. The rest have an unidentified judicial status.
49% of jailed women and 38% of jailed men have not been tried.
The other side: Automatic pretrial detention has been defended by lawmakers as a means to combat impunity given the sky-high rates of homicide and violence in the country.
President Andrés Manuel López Obrador has said eliminating prisión preventiva oficiosa would "only benefit criminals" by letting some who are guilty walk free.
What to watch: In response to a complaint from two men who spent 17 years incarcerated without a conviction, the Inter-American Court of Human Rights this April ordered Mexico to review the automatic no-bond rule and to report back within one year.
The IACHR in January also said the rule is incompatible with regional human rights conventions, to which Mexico is a party.
In response to the IACHR, a Mexican district court overseeing 18 of the country's 32 states said last week that defendants held without bail who file habeas corpus lawsuits called "amparos" should immediately be granted a hearing and pretrial alternatives.
However, the decision has not been published in full, so the ruling is not yet official or applicable, and it's unclear which alternatives it proposes to be used.
Pérez says it's a positive step, but that the relief should not only be for those who can afford a lawyer and that all courts should consider whether the mandatory detention rule should apply case-by-case.
Subscribe to Axios Latino to get vital news about Latinos and Latin America, delivered to your inbox on Tuesdays and Thursdays.
Go deeper