Controversial country song skyrockets to No. 2 on Billboard chart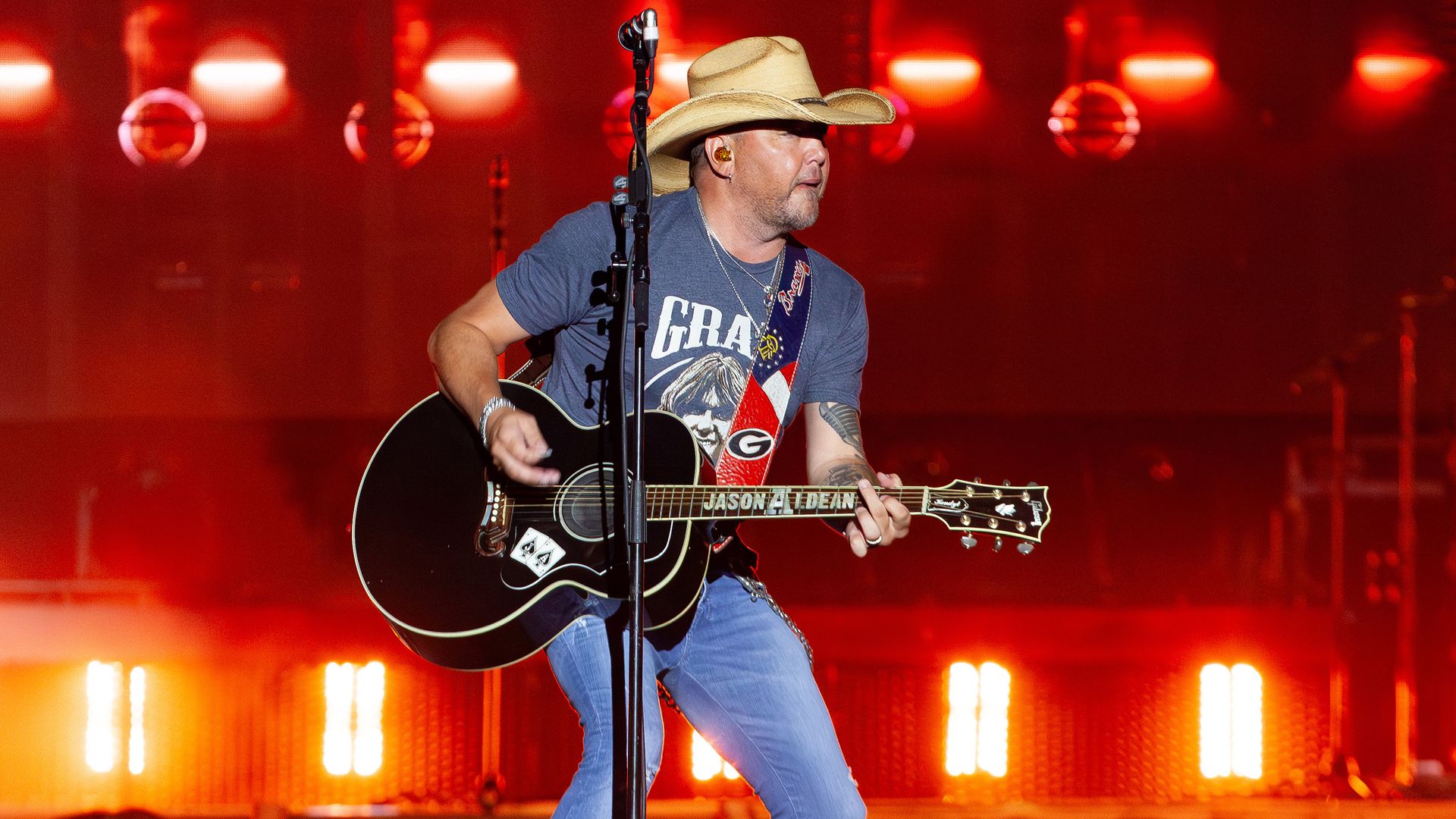 A week after controversy engulfed Jason Aldean's song "Try That in a Small Town," it has emerged as a commercial juggernaut. Surging sales and streams pushed the song to No. 2 on Billboard's all-genre Hot 100 chart.
Why it matters: The backlash has pushed it to the top of the charts.
Driving the news: The song depicts an exaggerated urban-rural divide in which cities are dominated by unrest that isn't tolerated in small towns.
Some critics have said the song and its video promote gun violence and lynching, which Aldean denies. CMT pulled the video last week.
"You couldn't ask for a better gift when it comes to promoting a record, especially for that core Jason Aldean audience, than what CMT did in publicly pulling the music video," Kurt Bardella, a Democratic strategist and former GOP Oversight spokesperson who runs the country music tipsheet The Morning Hangover, tells Axios.
Zoom in: "Try that in a small town. See how far you make it down the road. Around here, we take care of our own," Aldean sings.
"You cross that line, it won't take long for you to find out. I recommend you don't."
Between the lines: The video features a performance in front of Tennessee's Maury County Courthouse, which was the site of a 1946 race riot and a 1927 lynching.
Aldean has defended the song, tweeting that "there is not a single lyric ... that references race or points to it." At a concert last week, Aldean said his fans had pushed back against "cancel culture."
"The people have spoken, and you guys spoke very, very loud this week."
State of play: Billboard reports the song sold 228,000 digital singles last week, the largest sales week for a country song in more than a decade.
It logged 11.6 million streams, a 547% jump from the week before. (Although it's impossible to say how many of those came from Aldean fans or casual listeners curious about the controversy.)
The video remains popular on YouTube, where it has logged more than 18 million views since its July 14 release.
The backlash is precisely what's fueling the song's outsized success, Bardella says.
"If the goal was to try to limit the consumption of the song and the spread of the song … clearly this approach doesn't work. It backfired massively."
Bardella says the situation mirrors broader political debates over cancel culture, with country fans ultimately feeling defensive and entrenched.
A better approach, he says, would be to discuss the context of the video without trying to keep people from seeing it.
Go deeper