GM says profits are booming, but UAW strike could reverse the tide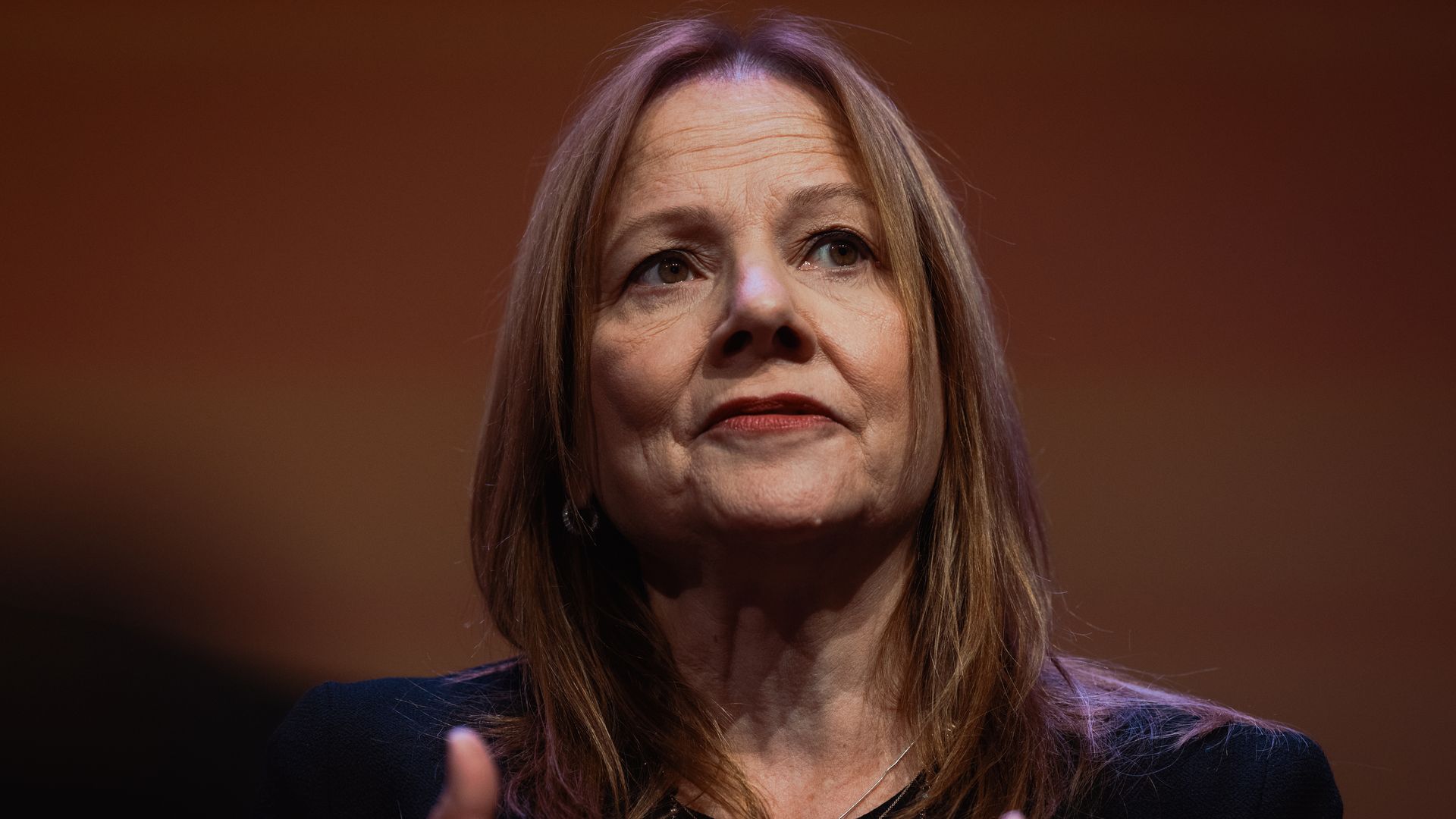 General Motors raised its earnings outlook Tuesday with one giant caveat — forget the whole thing if its hourly workers go on strike.
Why it matters: The United Auto Workers (UAW) union has been threatening a strike as it begins contract negotiations with GM, Ford and Stellantis for deals that expire in mid-September.
State of play: GM said Tuesday that it expects full-year net income of $9.3 billion to $10.7 billion, up from its previous projection of $8.4 billion to $9.9 billion.
"This is the second time we've raised guidance this year and it assumes that we successfully negotiate new labor agreements without a work stoppage," CEO Mary Barra said in a letter to shareholders.
💭 Nathan's thought bubble: This is one big assumption considering the fiery anti-corporate rhetoric coming from the UAW's newly elected leader, Shawn Fain.
Flashback: In 2019, GM lost a whopping $3.6 billion from a 40-day UAW strike.
To put that in context: That's $1.3 billion more than GM reported Tuesday it made in net income in the second quarter of 2023.
Threat level: The chances of a UAW strike are at least 50%, according to Evercore ISI analyst Chris McNally.
UAW officials on Tuesday characterized GM's profits as "mind boggling" — proof that it's time for the manufacturer to pay better wages.
"For a decade now, UAW members have been GM's profit engine. It's time for a contract that fully rewards our members for the hard work we do," Vice President Mike Booth said in a statement.
The big question: Which automaker will the UAW target?
Traditionally the union focuses its bargaining attention — and, consequently, potential strike action — on a single automaker, eventually striking an agreement that serves as a basis for deals at the other two companies.
The intrigue: But sources involved in negotiations say Fain could break with convention and attempt to negotiate deals with all three automakers at once, posing the possibility of a pulverizing strike affecting all three automakers and some 150,000 UAW workers.
With a strike fund of about $825 million dedicated to paying workers $500 per week, the union could stop work for about 12 weeks, McNally estimates.
The bottom line: Business is good for the automakers, but it could come to a screeching halt if workers walk out.
Go deeper