Ultra-wealthy students twice as likely to get into Ivy League schools, report finds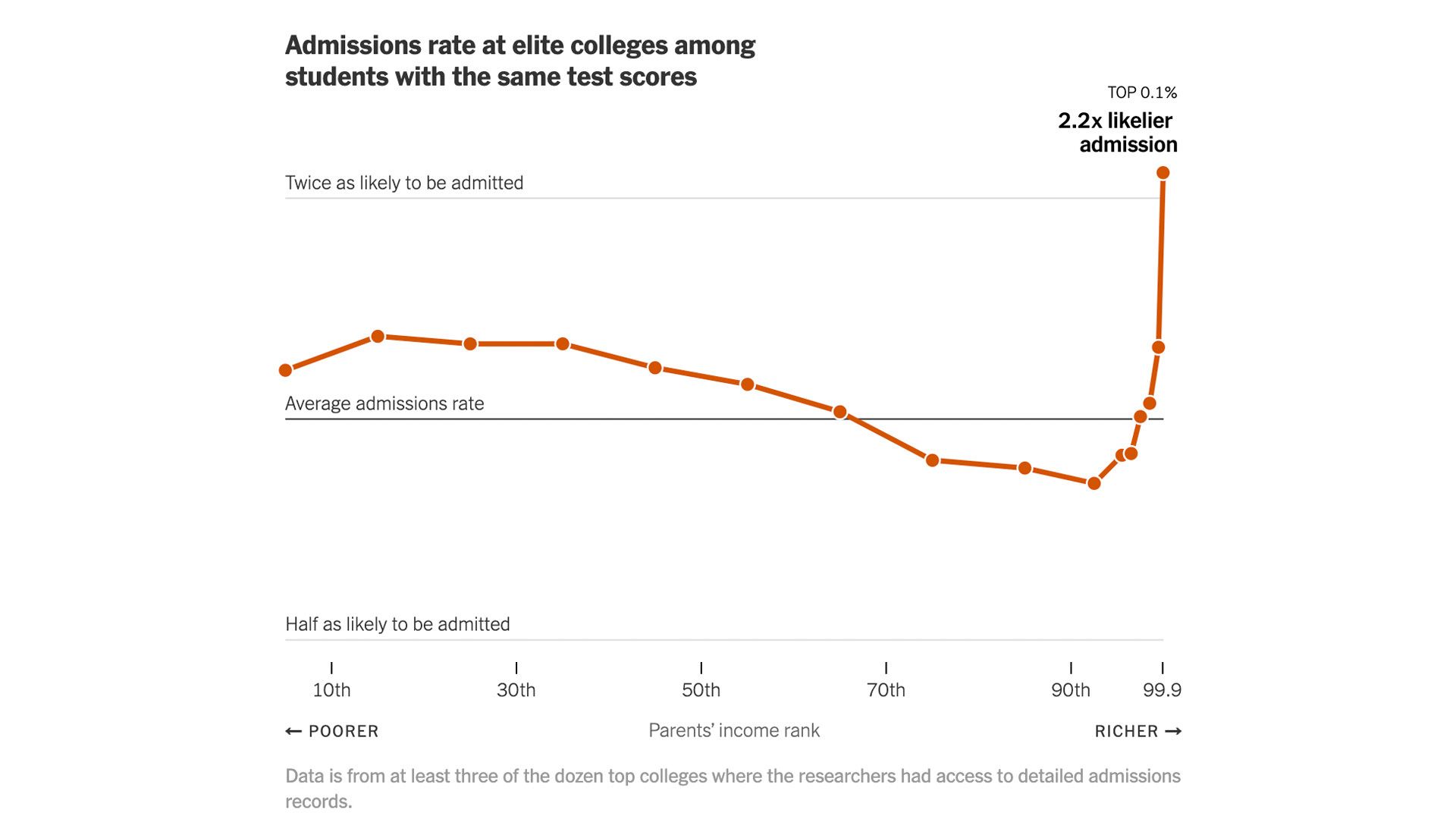 Children from ultra-wealthy families are more than twice as likely to gain admission to Ivy League schools compared to others with comparable test scores, finds a widely shared new working paper from a group of Harvard economists who study inequality.
Why it matters: Even as the U.S. Supreme Court just eliminated racial preference in college admissions, the data show another kind of bias — that is, toward the very wealthiest applicants (who are disproportionately white).
"In effect, the study shows, these policies amounted to affirmative action for the children of the 1 percent, whose parents earn more than $611,000 a year," per the New York Times report on the paper.
Between the lines: The schools examined — the eight Ivies plus Stanford, Duke, M.I.T. and the University of Chicago — graduate a disproportionate share of the country's business and political leaders.
12% of Fortune 500 CEOs went to an Ivy, as did a quarter of U.S. senators and 13% of the top 0.1% of earners, notes the NYT.
Go deeper