First look: CARE names Richard Stengel, Susan Hassan as co-chairs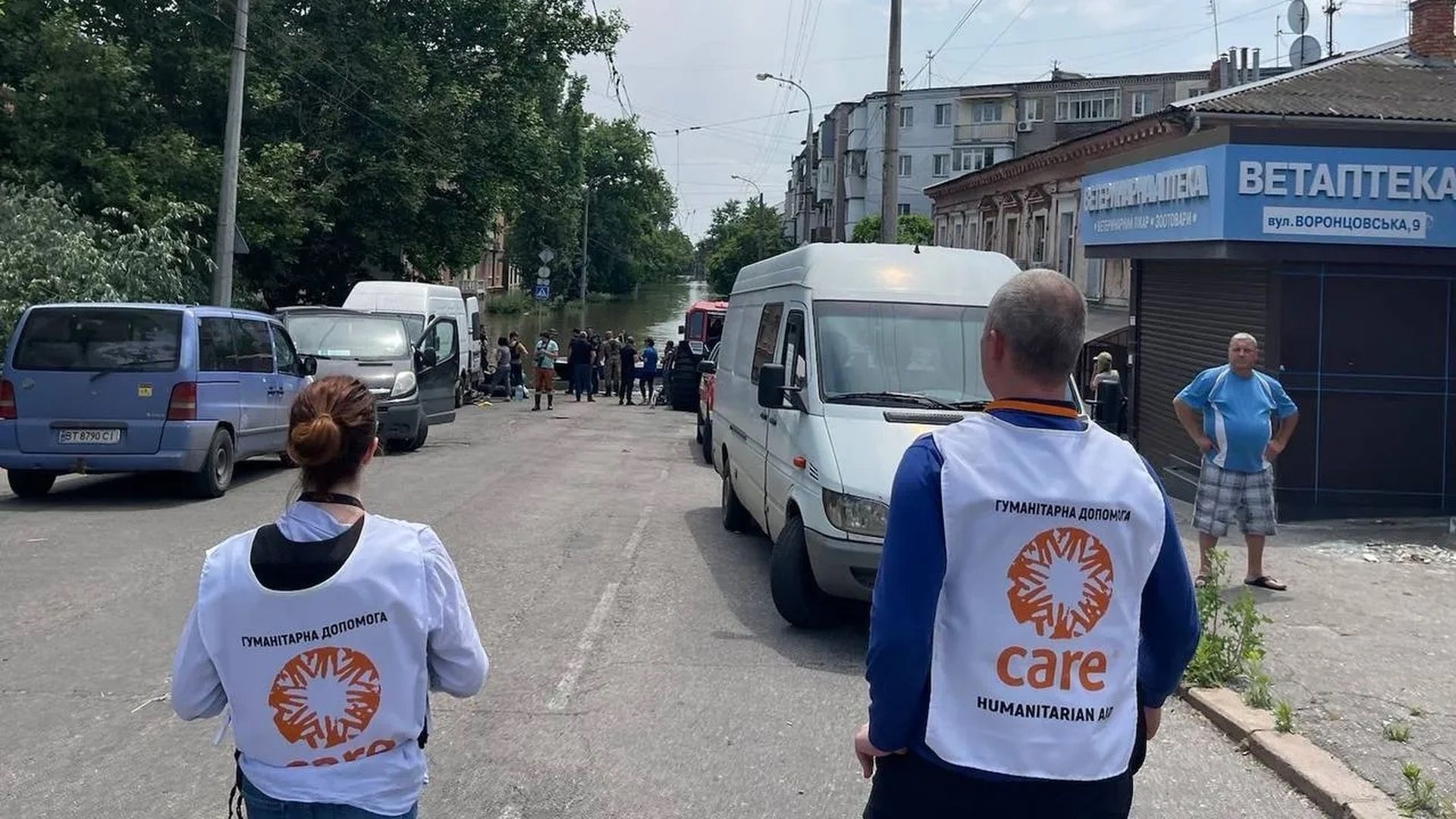 CARE USA — one of the world's best-known humanitarian and anti-poverty organizations — will announce Monday that Richard Stengel and Susan Hassan have been elected co-chairs of the board of directors.
Why it matters: Stengel tells Axios that CARE — now with an annual budget of over $900 million and a special focus on working with women and girls — is "on track to be a $1 billion organization, harnessing 21st-century technology to solve enduring problems."
What's happening: Stengel was under secretary of state for public diplomacy and public Affairs under President Obama, and has been editor of TIME and president and CEO of the National Constitution Center. He is an MSNBC analyst, was the collaborator on Nelson Mandela's autobiography, and is now out with an Audible podcast series, "Mandela: The Lost Tapes."
Hassan is an investor and strategic adviser for early-stage and growth companies. She was a partner at Valor Equity Partners, a growth equity firm where she focused on tech-enabled growth companies. Before that, she was a mergers and acquisitions partner at Skadden, a prestigious law firm.
The backstory: Stengel told Axios that when he left the State Department in 2016, he "was looking for a challenge that had similar power, dedication, and commitment."
"I knew Michelle Nunn, CARE's terrific president and CEO, from my years at TIME ... We talked about CARE's mission — to save lives, defeat poverty, achieve social justice — and I went on the CARE board later that year."
Hassan told Axios: "CARE has an extraordinary history of stepping in when and where the world has needed it most. Michelle [Nunn] and her team are incredibly talented and dedicated and we are proud to be able to support their continuing great work."
Between the lines: Stengel links CARE to his journalism on Mandela. Every day, he said, the organization "acts on Nelson Mandela's maxim that overcoming poverty is not a gesture of charity but an act of justice."
Stengel said one of his favorite CARE programs is Village Savings and Loans, "the world's largest micro-lending program ... Millions of women have created livelihoods for themselves and their families because of VSLAs."
Context: CARE, famous for the CARE Package, was created in 1945 as World War II was ending to help feed hungry Europeans.
Now the Atlanta-based group works in 100+ countries, with programs for climate, food, water, health, education — and, still, refugee relief.
Go deeper