NFL: Commanders' Dan Snyder fined for sexually harassing employees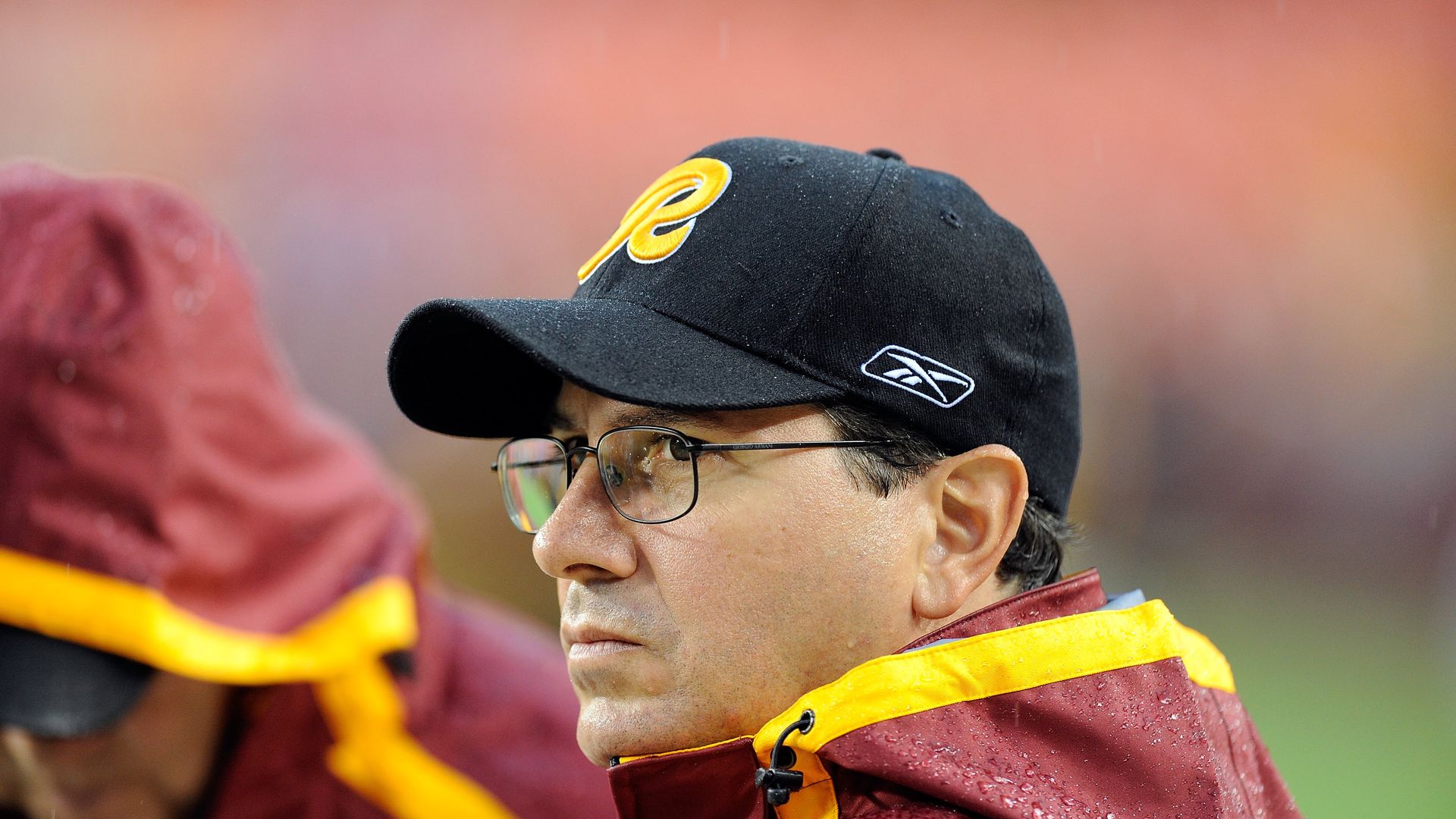 Outgoing Washington Commanders' owner Dan Snyder was fined $60 million after the NFL found he sexually harassed employees and deliberately hid millions of dollars in revenue from other teams, the league said Thursday.
The big picture: The NFL released the findings of an independent investigation into Snyder's conduct minutes after NFL owners voted to approve the sale of the Commanders.
Snyder's tenure, which began in 1999, had been marred by harassment scandals and a deflated fanbase.
Details: The investigation, which was conducted over 17 months and included interviews with dozens of witnesses and a review of over 10,000 documents, found that Snyder sexually harassed former team employee Tiffani Johnston.
Johnston, a former cheerleader and marketing official, testified in Congress last year that put Snyder put his hand on her thigh and tried to pull her into his limousine.
Snyder had previously denied Johnston's allegations and denied the incident had happened when speaking to the independent investigators.
Flashback: Testifying before Congress, five accusers said they faced sexual harassment and non-consensual touching hundreds of times while working for the team.
They testified about a lewd video showing the cheerleaders exposed during a photo shoot, which the Washington Post reported in a 2020 investigation.
What they're saying: "The conduct substantiated in Ms. White's findings has no place in the NFL," Commissioner Roger Goodell said in an emailed statement Thursday.
"We strive for workplaces that are safe, respectful and professional. What Ms. Johnston experienced is inappropriate and contrary to the NFL's values."
Flashback: End of Dan Snyder era in sight
Go deeper