Scoop: Saudi Arabia commits to allowing Israeli reps to attend UNESCO meeting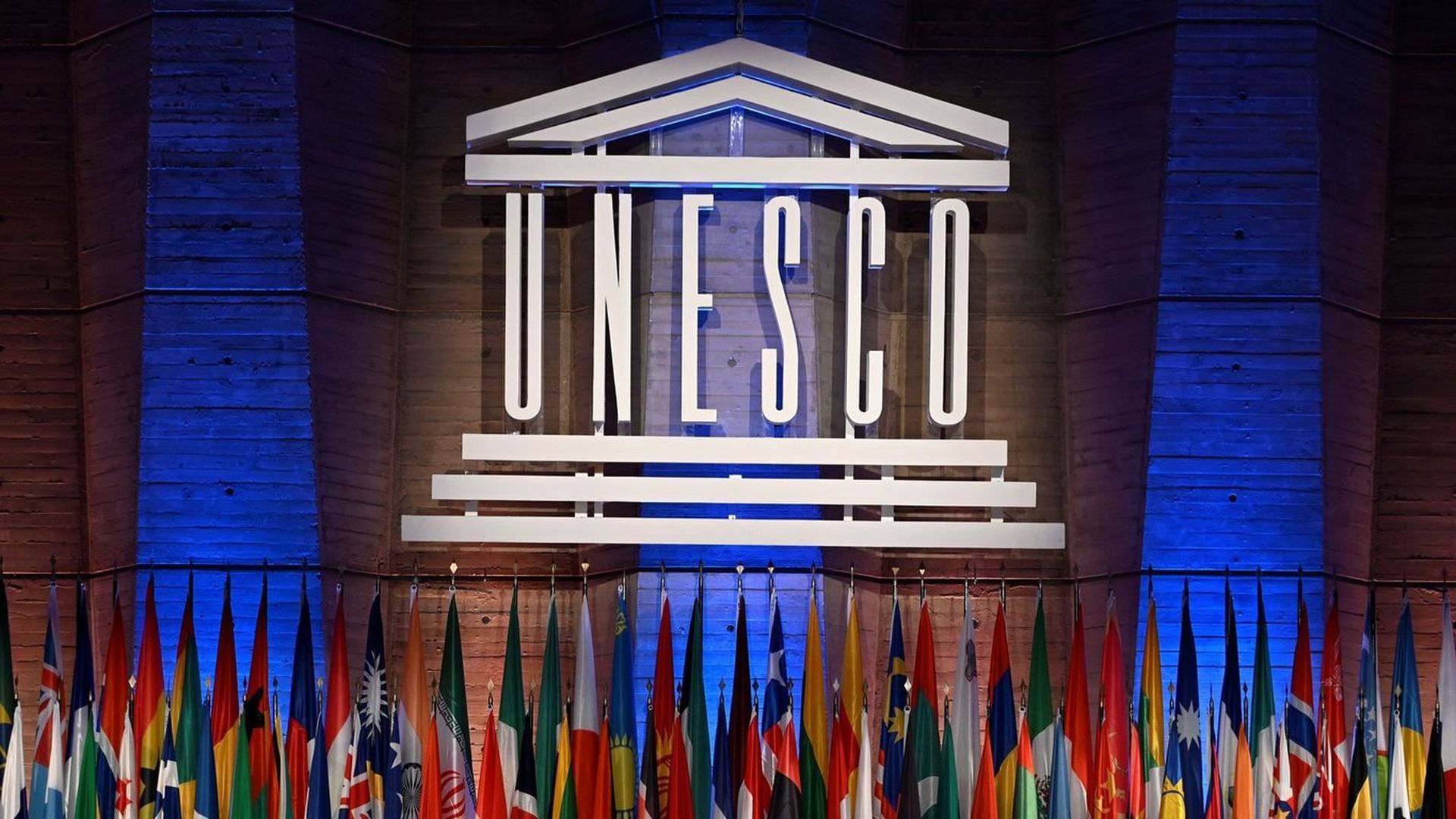 Saudi Arabia has signed an agreement with UNESCO in which it committed to allowing free access to delegations from all member states, including Israel, for the World Heritage Committee's meeting in Riyadh in September, two sources with knowledge of the issue told Axios
Why it matters: If Saudi Arabia, which does not have diplomatic relations with Israel, upholds its commitment, it will be the first time representatives of the Israeli government officially and publicly enter the kingdom.
Catch up quick: Axios reported last month that Saudi officials refused to sign a "host country agreement" with UNESCO, with Israeli participation as the main sticking point.
Without such an agreement, the preparation for the World Heritage Committee meeting in Riyadh would not have been able to begin.
Driving the news: UNESCO director-general Audrey Azoulay told Israeli Foreign Minister Eli Cohen during their meeting in Paris on Wednesday that the negotiations with the Saudis were successful, two sources with knowledge of the issue told me.
The two sources said Azoulay told Cohen that the Saudi government signed the host country agreement, which includes a clause about allowing free access to all member states.
The UNESCO director-general said in the meeting that she insisted that the Saudis allow Israeli representatives to enter the country and added that official invitations for the World Heritage Committee meeting will be sent in the next few days to all members including Israel, the sources said.
Azoulay also said she will follow up on this issue closely.
Between the lines: Even though Saudi Arabia signed the agreement, the Israeli government is concerned that the kingdom will find a way to not fully implement it, the sources said.
Saudi Arabia last March effectively blocked the participation of an Israeli delegation headed by Cohen in a conference of the UN tourism organization by stalling on issuing their visas and discussing security arrangements.
The Israeli Foreign Ministry declined to comment. The Saudi embassy in Washington didn't respond to questions about this story. UNESCO officials did not comment.
The big picture: The Biden administration is pushing to get a normalization agreement between Saudi Arabia and Israel by early next year, U.S. officials have previously told Axios.
Saudi Arabia took a small normalization step two weeks ago when it allowed gamers from the Israeli national eFootball team to participate in the FIFA world championship that was held in Saudi Arabia.
Go deeper