Nebraska teen receives 90 days in jail for burning fetus after abortion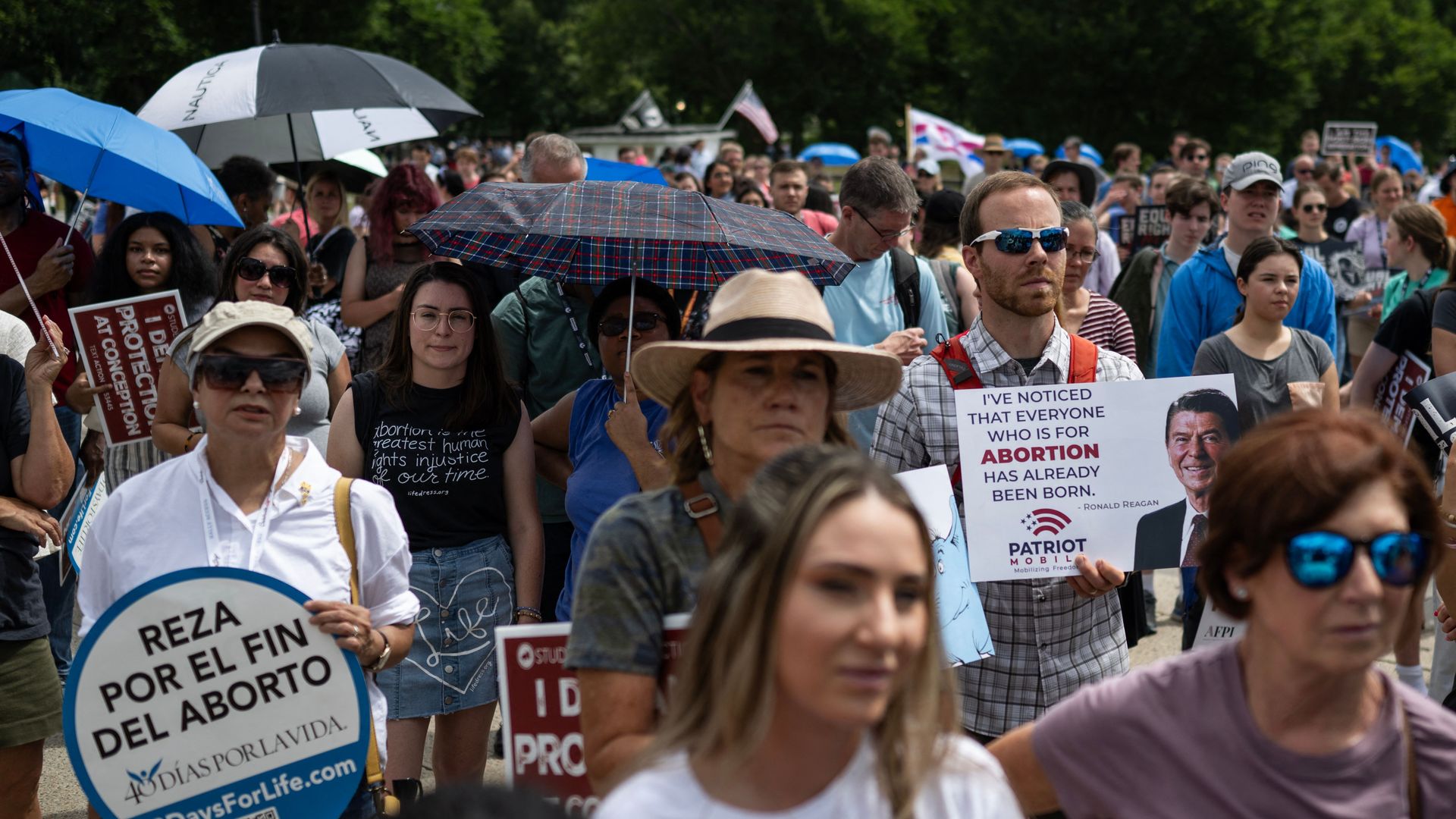 A Nebraska judge sentenced a 19-year-old woman to 90 days in jail and two years of probation Thursday for burning and burying a fetus she allegedly aborted with the help of her mother, per multiple reports.
Why it matters: In the aftermath of the Supreme Court overturning Roe v. Wade, the case has been closely watched by abortion advocates, who have said it could be an indicator of what's to come as states increase restrictions on abortion access.
"This case is really sad because people resort to things like this when they're really desperate," Greer Donley, an associate professor of law at the University Pittsburgh Law School, told the New York Times Thursday. "And the thing that makes people really desperate is abortion bans."
Details: Celeste Burgess, of Norfolk, Nebraska, who was 17 at the time and in the beginning of the third trimester of her pregnancy, pleaded guilty earlier this year to illegally concealing human skeletal remains.
As part of Burgess' plea agreement, the two other charges against her, concealing the death of another person and false reporting, were dropped. She was not charged under Nebraska's abortion law.
Her mother, 42-year-old Jessica Burgess, faces up to five years in prison after pleaded guilty to violating Nebraska's abortion law, furnishing false information to a law enforcement officer and removing or concealing human skeletal remains.
The big picture: Police opened an investigation into the two women in June 2022, before the Supreme Court overturned Roe and before state lawmakers enacted a 12-week abortion ban.
The women were charged after authorities obtained their private Facebook messages, which prosecutors said contained evidence of them discussing plans to terminate the pregnancy and burn the fetus.
Prosecutors argued that Jessica Burgess ordered abortion pills from online that are only permitted for up to 10 weeks of pregnancy.
She then gave to her daughter in the spring of 2022, though Nebraska law requires a physician to oversee medication abortions.
Go deeper ... Report: Texas' strict abortion ban linked to over 10% spike in infant deaths
Go deeper