Axios Finish Line: How hot drinks can cool you down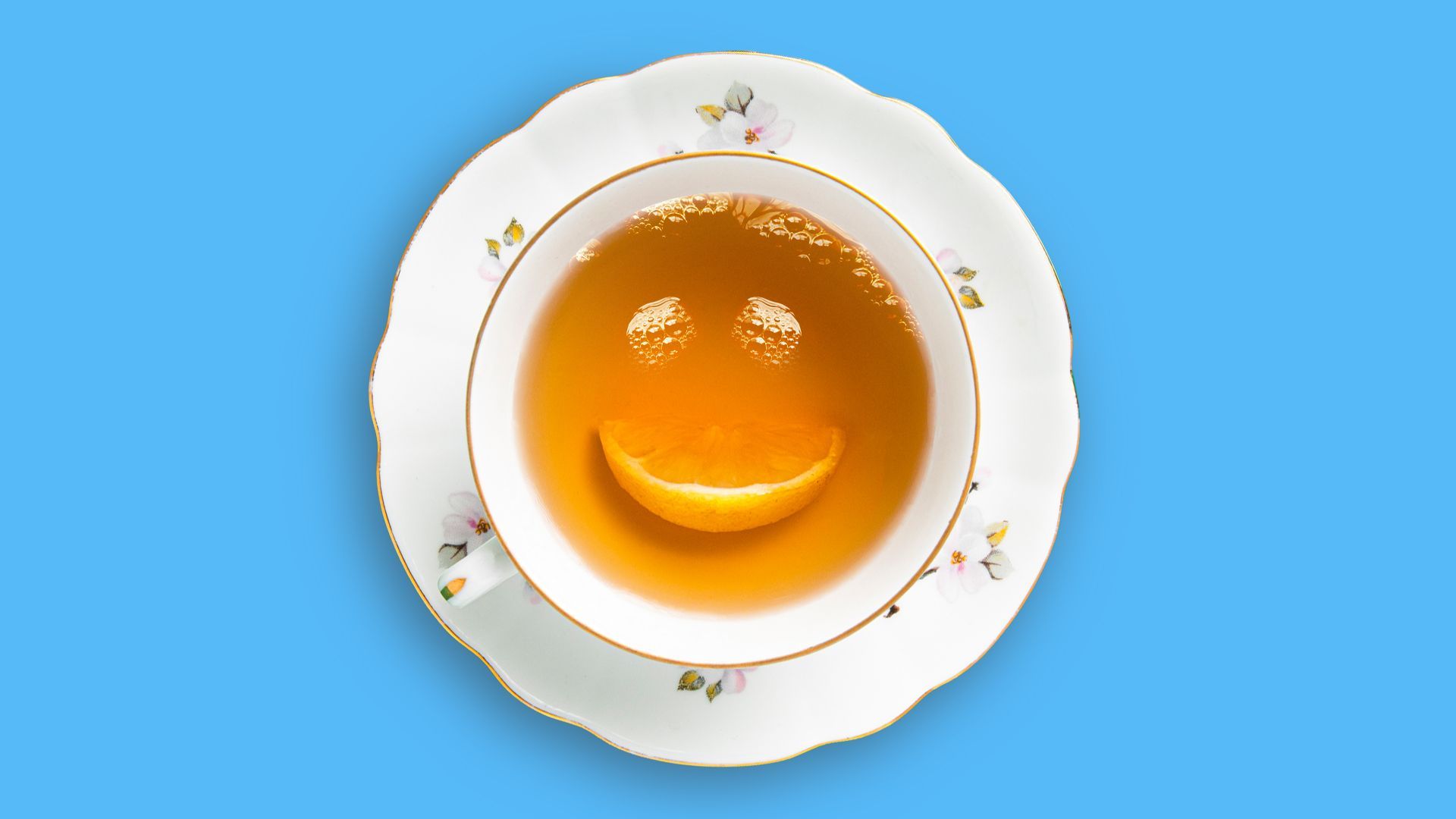 Drinking something hot might actually cool you down.
Why it matters: As July sets global heat records, finding ways to cool down and stay hydrated is more important than ever.
What they're saying: "When we have a hot drink, we sweat more, and when we sweat more, it cools us down more than, say, a cold drink," said William Kornrich, internal medicine specialist at NYU Langone Medical Associates – Riverhead, referencing a study on the topic.
That's true as long as you're not wearing a lot of clothing and not in an extremely humid place — because sweat needs to evaporate to draw heat from the body.
Yes, but don't overthink your drink's temperature: "The real important thing is that you're getting fluid into your system on a regular basis," Kornrich said.
Be smart: "On hot days, you have to listen to what your body is telling you," Kornrich said.
"Water is wonderful," but if you're exerting yourself, consider supplementing with electrolyte drinks.
If you need more help cooling down, you could use ice or a cold compress on your skin "where veins are a little bit more prominent, such as our groin and underarms."
Hydrate and get out of the sun if you've got cold and pale skin, a rapid or weak pulse, muscle spasms, dizziness or nausea. Those are signs of heat exhaustion.
Go deeper: Cooling down with a hot drink isn't as crazy as you think
This article appeared in Axios Finish Line, our nightly newsletter on life, leadership and wellness. Sign up here.
Go deeper