DOJ and FTC release new draft merger guidelines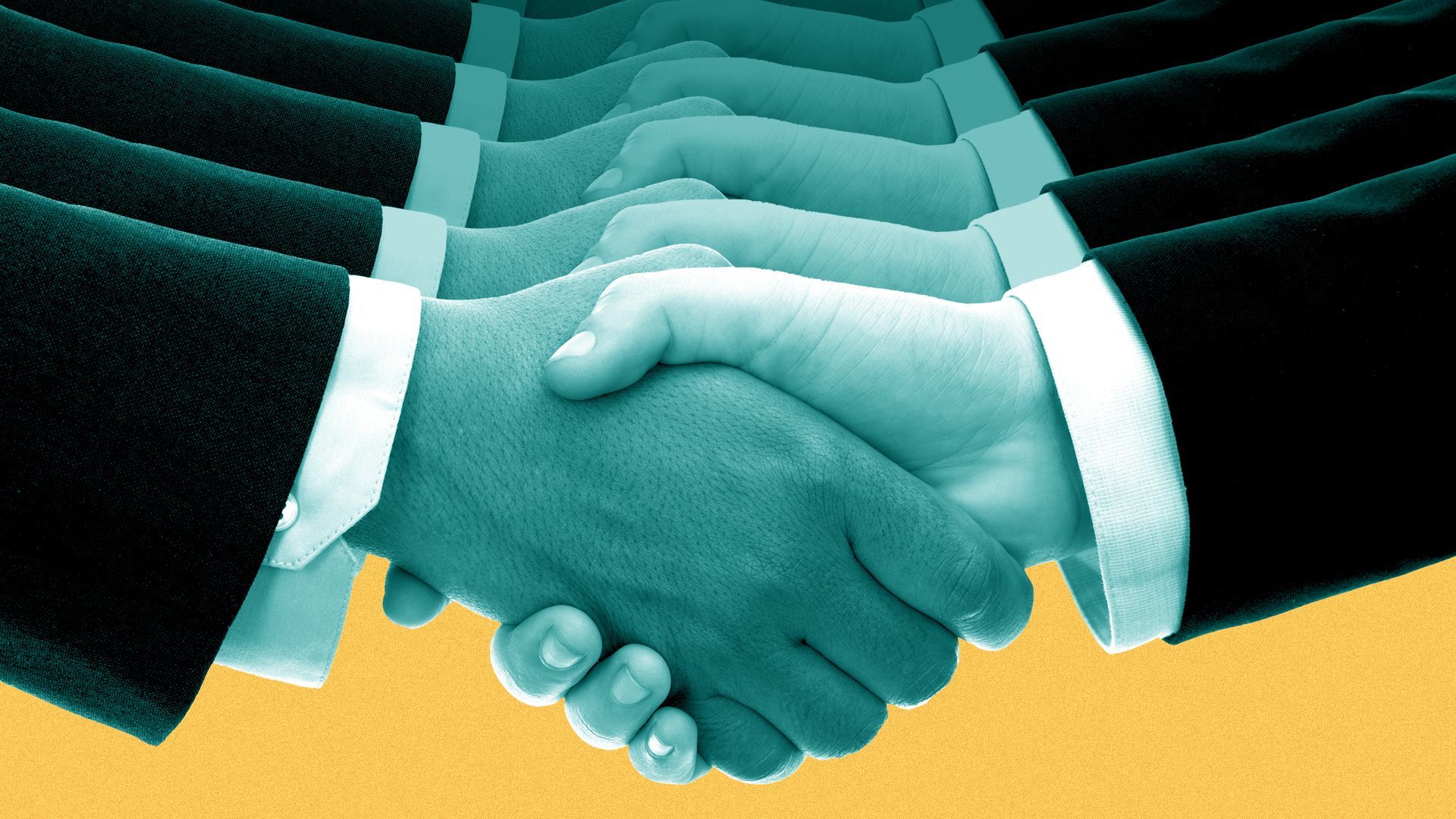 Antitrust regulators' frustrations with Big Tech are evident in a new draft of the Department of Justice and Federal Trade Commission's proposed joint merger guidelines released Wednesday morning.
Driving the news: The new guidelines — which will now be subject to a public comment period — specifically call out "multi-sided platforms," along with rules more subtly aimed at acquisitions for taking out potential competitors, as well as at minority investments.
Why it matters: While U.S. regulators have had some antitrust merger wins in recent years, they haven't fared so well when it comes to the tech industry, despite its outsized presence in antitrust debates in Washington.
Flashback: The new guidelines are a broad update on the most recent vertical merger guidelines of 2020 and horizontal merger guidelines of 2010.
What they're writing: "When a merger involves a multi-sided platform, the agencies examine competition between platforms, on a platform, or to displace a platform," reads one of the draft guidelines.
Between the lines: In a briefing about the guidelines, a senior FTC official specifically pointed to this guideline as most applicable to digital markets and most influenced by the two agencies' recent experiences with mergers and competition in digital markets.
Zoom in: Other draft guidelines could impact specific industries.
"Mergers should not eliminate a potential entrant in a concentrated market," such as when tech companies acquire up-and-comers or upstarts that offer products the acquirer considered developing internally.
"When a merger is part of a series of multiple acquisitions, the agencies may examine the whole series," like roll-ups by private equity firms or aggregators.
"When an acquisition involves partial ownership or minority interests, the agencies examine its impact on competition," like when big companies make equity investments in startups that could potentially rival them, or when investors back competing companies.
Yes, but: DOJ and FTC officials insisted in the briefing that the new guidelines are squarely focused on statutes and case law, and designed to be business-model agnostic.
Our thought bubble: Many of these guidelines take aim at pretty widespread business approaches to growing a company's operations, profits and success — so they're sure to ruffle feathers across the business world.
What's next: The draft rules will undergo a 60-day public comment. Senior officials were hesitant to name any timeline for the rules to be finalized after that.
Go deeper