Phoenix breaks record with 19th straight day of 110-degree highs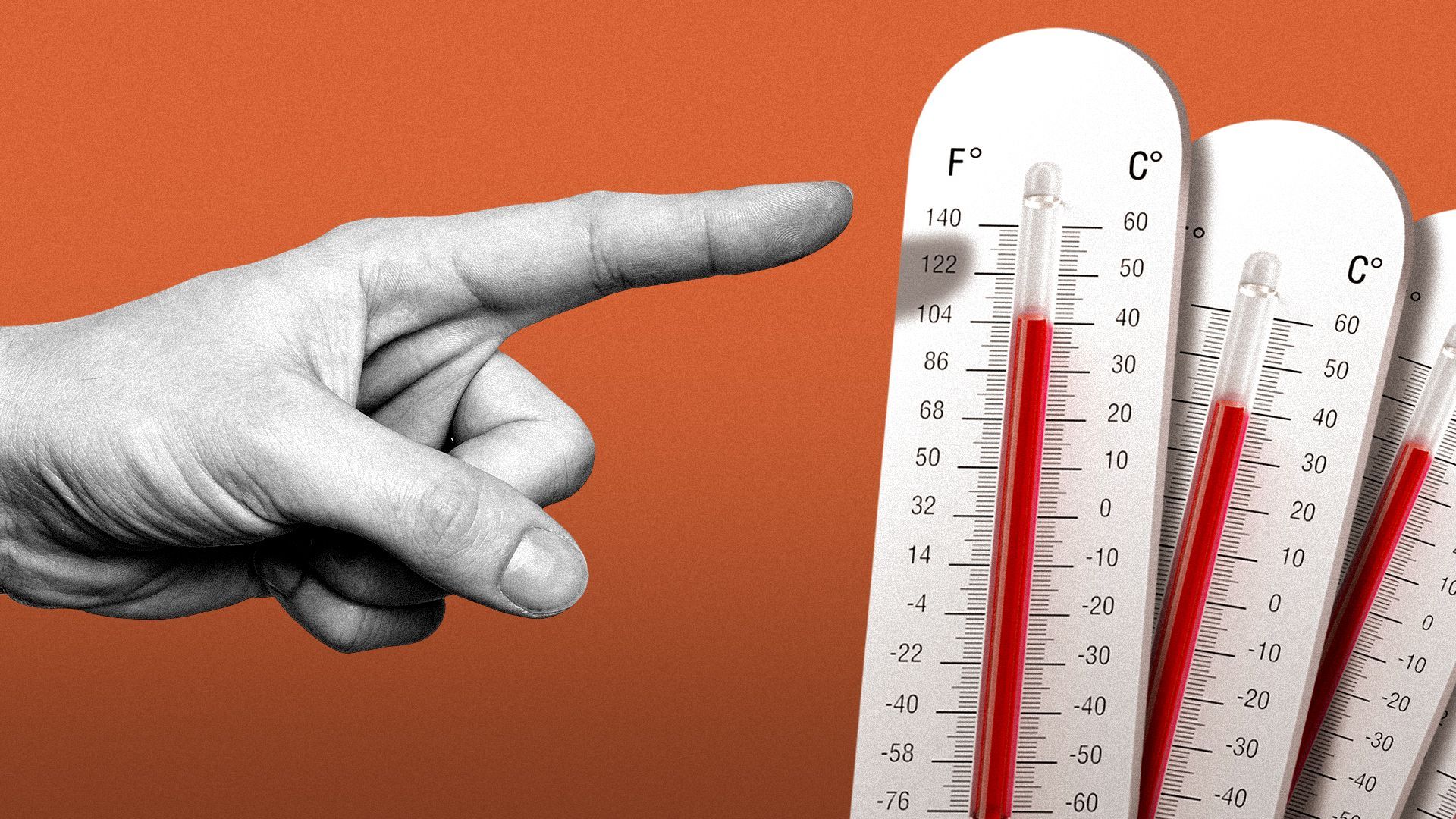 Phoenix's summer has officially gone from abnormally hot to record-breaking as the temperature at Sky Harbor International Airport hit 110°F for the 19th consecutive day, the longest streak ever recorded in the Valley.
Driving the news: The National Weather Service recorded temperatures of 110 at the airport Tuesday.
The previous record of 18 straight days of 110-plus highs was initially set in 1974, which was tied Monday with a high temperature of 116.
110-plus highs are expected to continue throughout the week, meaning each day is likely to set a new record.
The same is true for our streak of excessively high overnight lows. Phoenix set a new record for consecutive days with lows of at least 90°F Monday, and set a new mark this morning with its 9th straight day when the mercury bottomed out at 94°F.
The big picture: The southwestern and southern U.S. are grappling with a "relentless" heat wave that left 104 million Americans under extreme heat alerts Tuesday, Axios' Andrew Freedman reports.
The triple-digit highs, along with excessive nighttime lows that make it difficult for peoples' bodies to cool down after arduously hot days, pose significant health risks.
The elderly, young, those with chronic illnesses and unhoused people are at especially high risk for heat-related illness, but even healthy individuals can quickly succumb to such high temperatures.
Context: Heat waves are becoming more intense, longer-lasting and more frequent due to human-caused climate change.
Zoom out: The U.S. isn't alone. Europe, the Middle East and China are also coping with extreme heat this summer.
Go deeper