Few nursing homes would comply with recommended staffing standard, analysis shows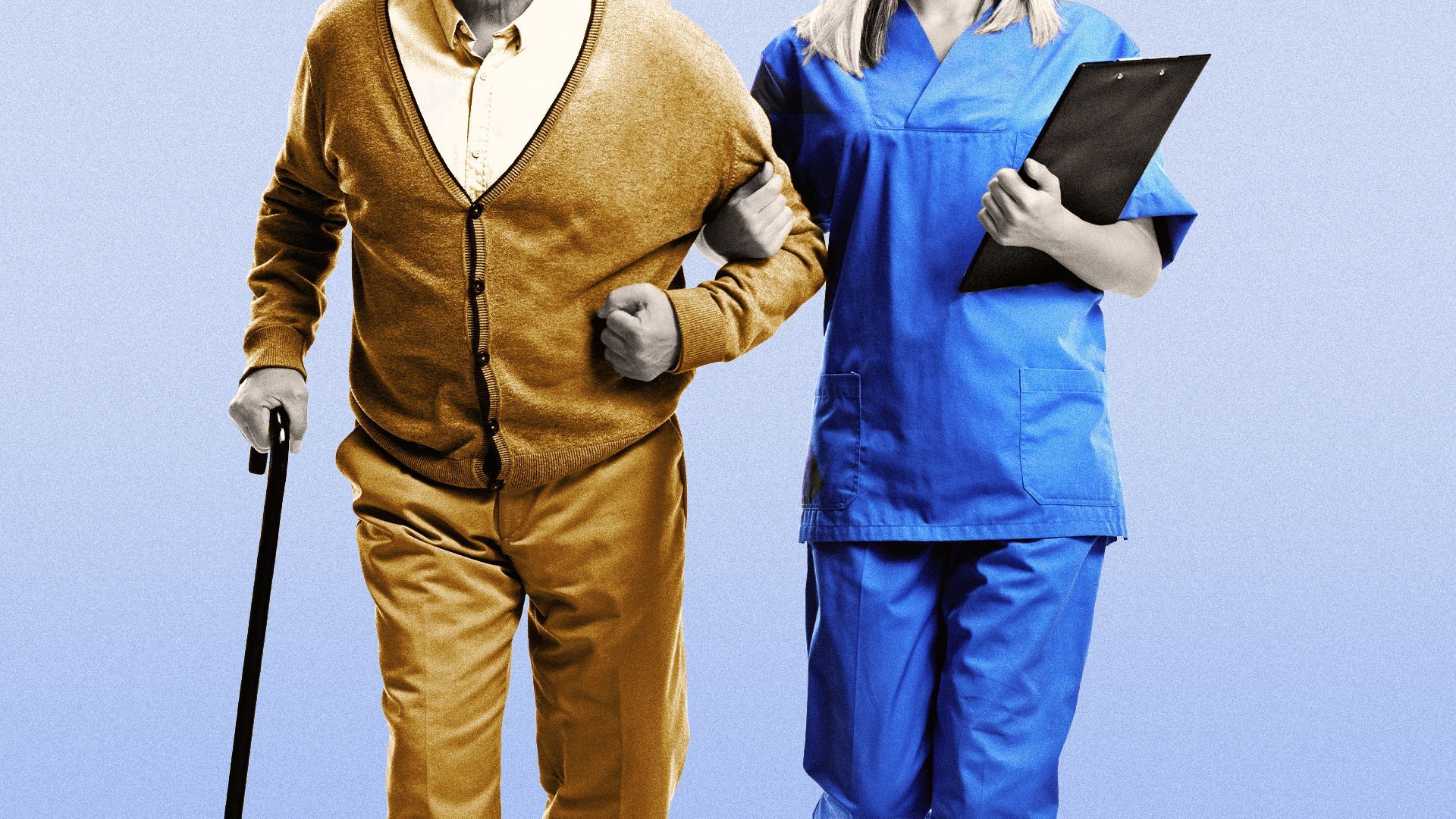 More than 7 in 10 nursing homes would not meet a staffing requirement recommended in a 2001 report commissioned by the Centers for Medicare and Medicaid Services, a new KFF analysis shows.
Why it matters: The Biden administration is soon expected to make every facility have enough trained staff to provide high-quality care, though operators say they can't hire enough people in the aftermath of the pandemic.
By the numbers: There were more than 15,000 nursing homes certified by Medicare or Medicaid with nearly 1.2 million residents as of 2022.
85% of nursing homes would meet a requirement of three direct care hours per resident day — a metric reflecting the total hours worked by aides, registered nurses and other staff — but less than half would meet a requirement of 3.5 direct care hours per resident day, per KFF.
Only 29% would meet a standard of four direct care hours per resident day, which approaches the 4.1 minimum that was recommended in the report CMS commissioned.
At a level of four direct care hours per resident day, the share of facilities meeting the requirement would range from 12% in Texas to 100% in Alaska, KFF said.
Driving the news: The nursing home industry and unions have been at odds over the impending staffing standard.
The American Health Care Association, which represents both for-profit and nonprofit nursing homes, told the Biden administration this month that a standard would "worsen access to care."
Unions that represent nursing home workers as well as long-term care advocates are calling on the administration to make good on its promises to reform the industry.
What's next: All eyes are on CMS to issue a proposed rule this year.
Go deeper