Updated Jul 18, 2023 -

World
U.S. soldier believed to be in North Korean custody after crossing border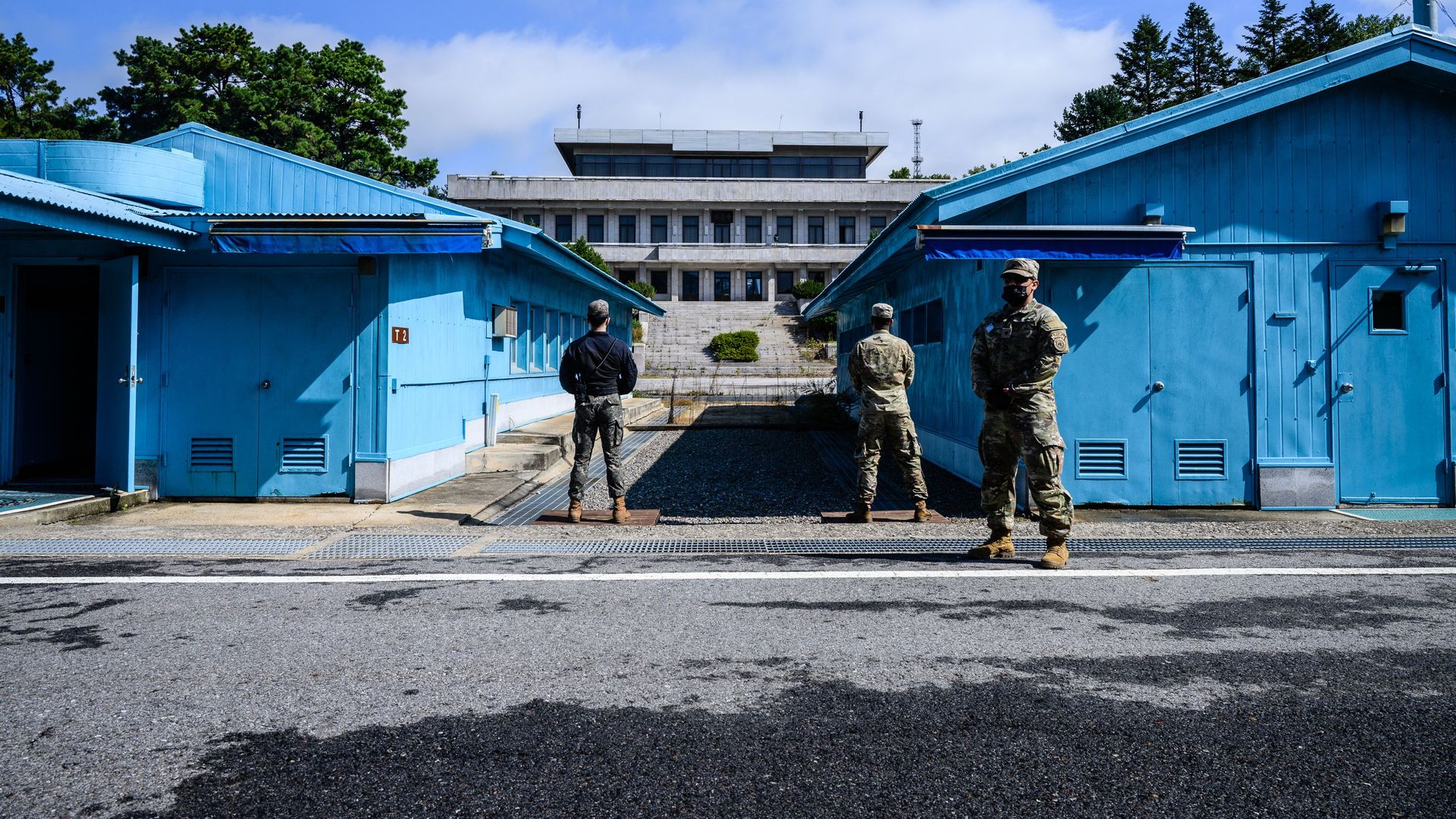 A U.S. soldier is believed to be in North Korean custody after "willfully and without authorization" crossing the demarcation line into the country, Secretary of Defense Lloyd Austin said in a press conference on Tuesday.
The latest: Austin said the soldier crossed over while he was on a tour, though the secretary stressed that the Pentagon was still investigating the incident.
What they're saying: Austin said he was "absolutely foremost concerned" with the soldier's welfare. "We will remain focused on this, and this will develop in the next several days and hours."
Austin said the Department of Defense was working on notifying the soldier's next of kin but did not reveal his identity.
The UN Command said in a tweet that the soldier crossed "the Military Demarcation Line into the Democratic People's Republic of Korea" during a tour of the Joint Security Area (JSA).
"We believe he is currently in DPRK custody and are working with our KPA counterparts to resolve this incident," the tweet added, referring to North Korea's People's Army.
The U.S. Department of State, National Security Council, and Pentagon did not immediately respond to a request for comment.
The big picture: The JSA straddles the Demilitarized Zone separating the two Koreas and is the only point of contact between the two sides along the dividing line.
The area is jointly overseen by the UN Command and North Korea, and has even become a popular tourist spot, per AP.
The man detained Tuesday is the first known American to be detained by North Korea since Bruce Byron Lowrance, who was held in North Korean custody for a month in 2018, the New York Times reported.
American Otto Warmbier died in 2017 shortly after being released by North Korea after spending 17 months in captivity.
Editor's note: This story has been updated to add comments from Defense Secretary Lloyd Austin.
Go deeper