Financial Stability Board finalizes crypto framework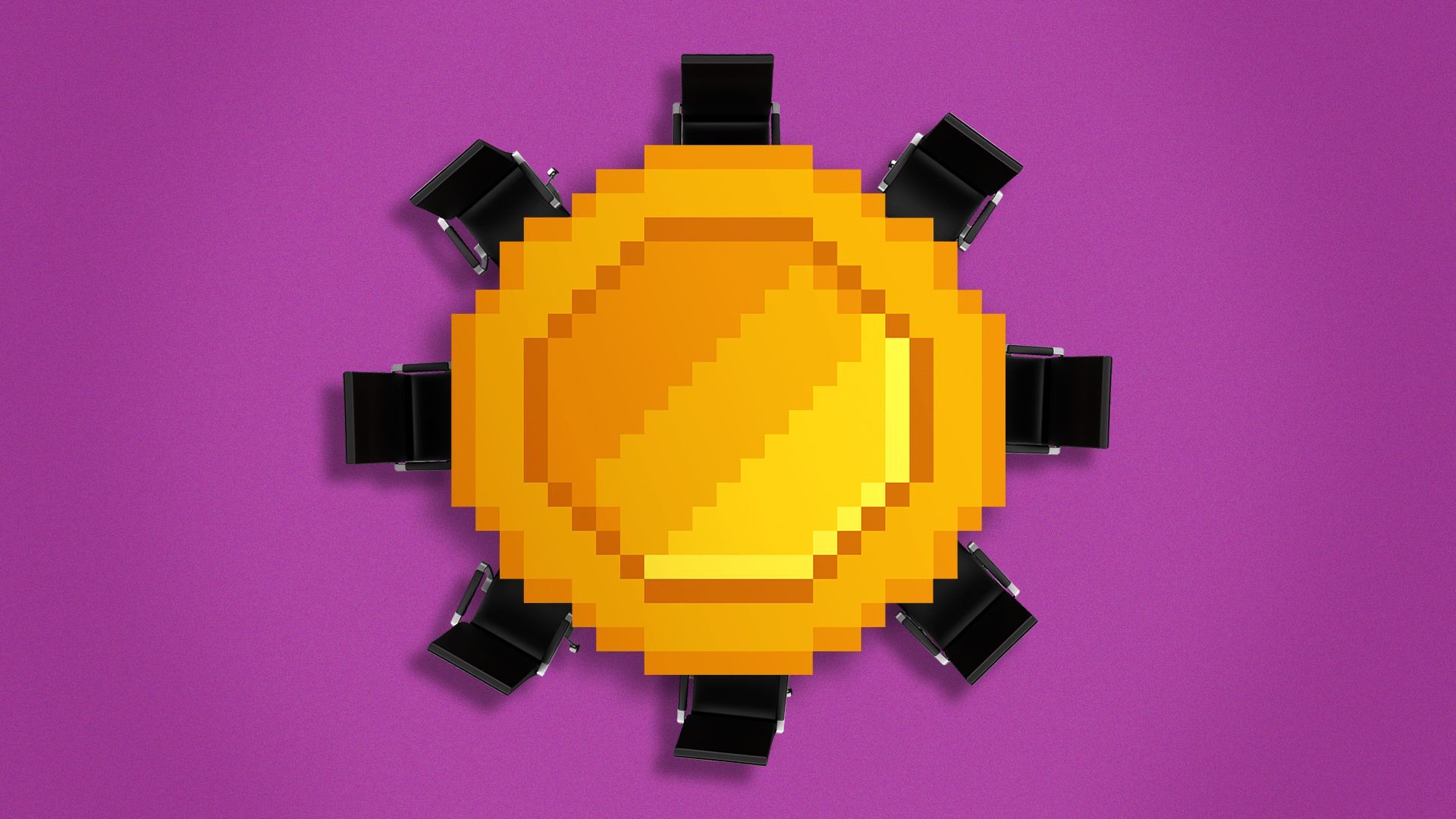 The G20 has some notes for member states as they craft rules for the crypto business and, especially, so-called stablecoins.
Driving the news: Final recommendations have come out from the Financial Stability Board (FSB) on crypto, with the aim of harmonizing regulations across the world's largest economies.
Why it matters: The FSB is an organization made up of representatives from the world's 20 biggest economies (G20), operating under the auspices of the Bank for International Settlements.
Yes, but: It has persuasive power, but not direct power. There are no treaties or statutes undergirding the organization.
Be smart: The FSB publishes recommendations (or frameworks), with member states writing the rules.
That said, it's working closely with regulatory bodies and executive working groups in governments all over the world, the Atlantic Council's Ananya Kumar tells Axios. It's certainly more powerful than a white paper out of a think tank.
In the weeds: The FSB came out with nine recommendations around the overall crypto asset market, and 10 addressing stablecoins.
Overall, the suggestions appear pretty common sense and simple. There should be rules around risk management, governance, clear policies that regulators can review, and some sort of data program.
A few of the recommendations fall into the "did that really need to be said" category, including, "Authorities should apply comprehensive and effective regulation, supervision, and oversight to crypto-asset activities and markets."
Some recommendations seem a little more easily said than done, such as, "Authorities should identify and monitor the relevant interconnections, both within the crypto-asset ecosystem, as well as between the crypto-asset ecosystem and the wider financial system."
On stablecoins, one of the more notable recommendations is what the FSB doesn't say. It's silent on any sort of ban, or even limitations, on algorithmic stablecoins. That includes terra usd (UST), which blew up in May 2022.
For example, the stablecoin recommendations include the following: "For GSCs [global stablecoin arrangements] referenced to a single fiat currency, redemption should be at par into fiat." Which implies stablecoins that don't reference a single fiat currency.
Both sets of recommendations suggest that regulated entities should create disclosures for users, but that's a more straightforward (and probably more urgent) task for stablecoin issuers.
Quick take: The recommendations are silent on decentralized projects or systems that can operate independently from human engagement, as so many newer crypto projects now.
"Technological advances and offerings in the digital assets space move at the speed of light and there is a risk that regulations and enforcement will continue to lag, and, occasionally, be lapped. The biggest example of this at the moment is DeFi," said Kyla Curley, partner at StoneTurn, a global risk advisory firm.
The bottom line: The new version differs from October's in unsurprising ways. "I think it's more clearly speaking to FTX than it could have in October," Kumar said.
Alas, we're always fighting the last war.
Go deeper