Corporate America cuts operating expenses to keep profits flowing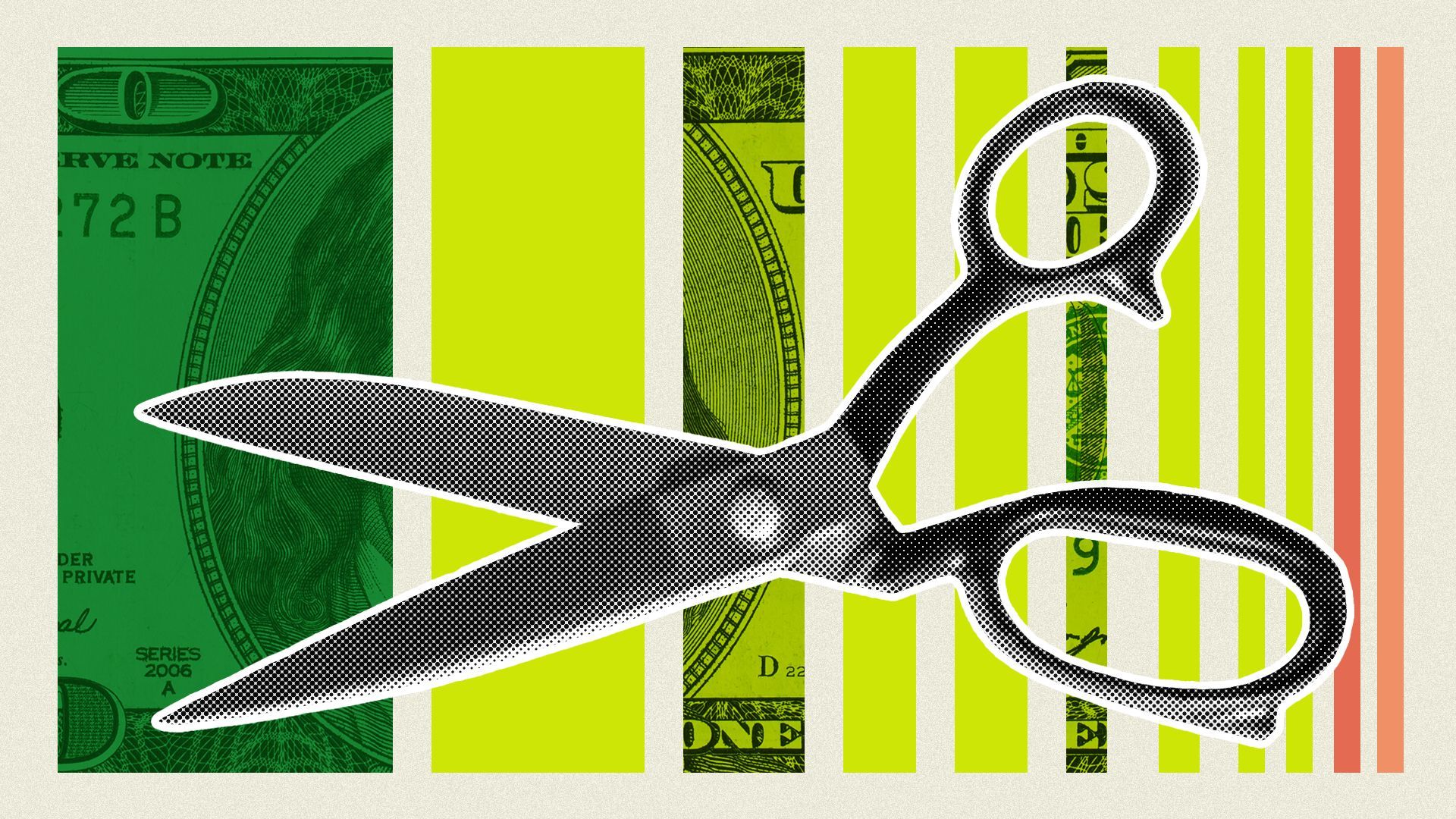 Corporate America is slimming down to keep profits flowing.
The big picture: U.S. companies with investment-grade credit ratings reduced operating expenses by 5.3% in the first quarter to $2.86 trillion, according to an S&P Global Market Intelligence report released Tuesday.
Why it matters: S&P's findings indicate that many companies are cutting costs around the edges on things like hiring and business travel, rather than executing wholesale layoffs or deep operational cuts.
It also comes at a sensitive time, with the jury still out on whether the Federal Reserve's aggressive tightening campaign will lead the economy into recession, or a soft landing.
The intrigue: Businesses with weaker balance sheets didn't cut as much, possibly because they don't have as much fat to trim.
Companies with noninvestment-grade credit ratings shed only 3.8% of their operating expenses.
Yes but: The energy and consumer discretionary sectors were especially aggressive in slashing costs, having reduced expenses by 13% and 10%, respectively, S&P reported.
Companies ranging from Disney to FedEx and Dell have initiated cost cuts in recent months by some combination of shedding employees. They've also ended certain operations and reduced spending broadly.
In some cases, expense reductions reflect passive changes, such as a decline in energy expenses.
But, but, but: Operating expenses still grew as a percentage of revenue for investment-grade companies, rising 0.8 percentage points to 91.4%, S&P found.
That means that companies didn't entirely counterbalance a slide in business with more reductions.
💭 Our thought bubble: Continued strength in the job market — despite the slowing pace of job growth — suggests that companies are still hesitant to cut too much.
Go deeper