2024 House majority runs through the courts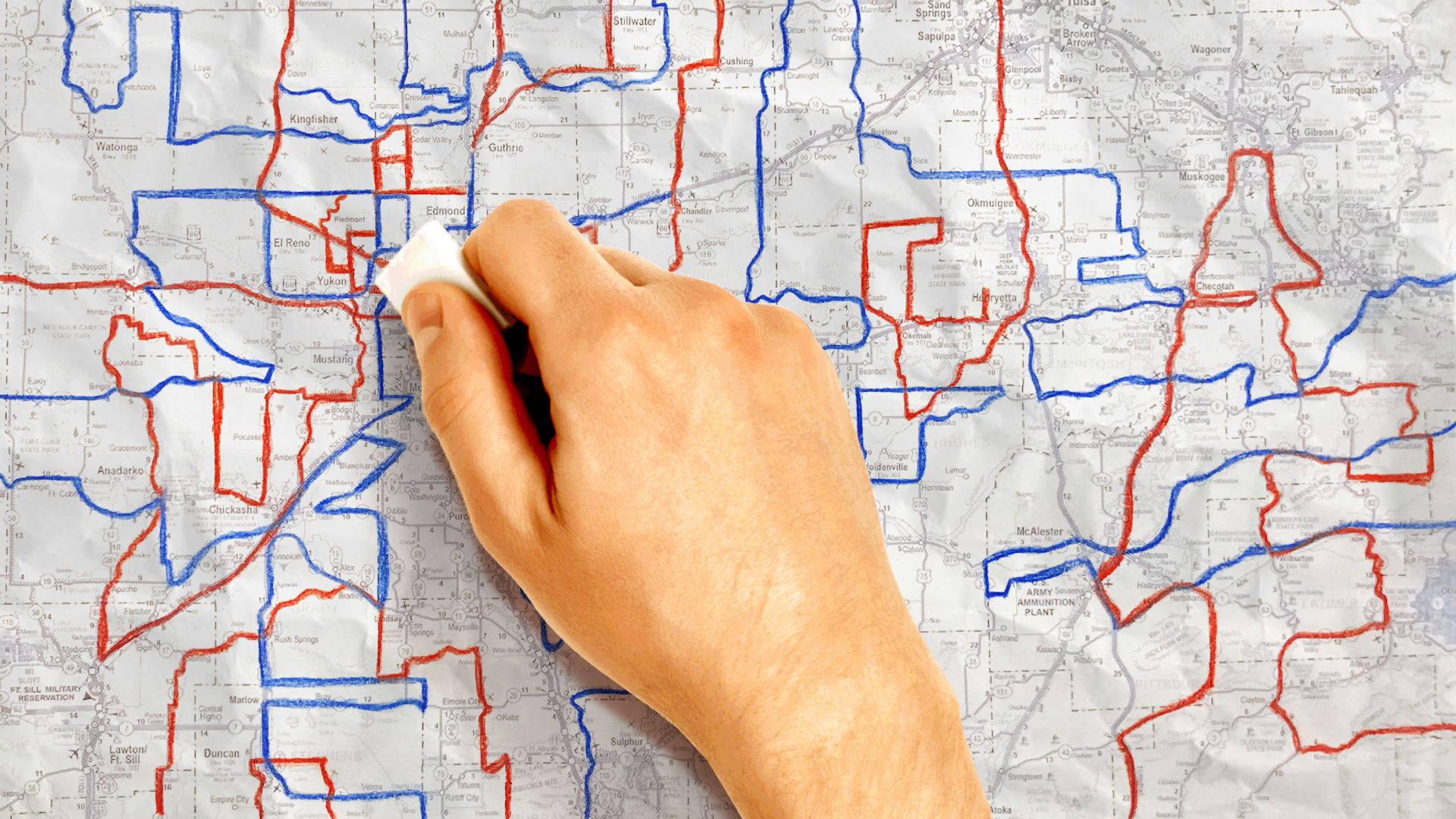 The outcome of unusual off-cycle redistricting efforts in at least five states — Alabama, Louisiana, New York, North Carolina and Ohio — will play an outsized role in determining which party holds the House majority next year.
Why it matters: Typically, the battle for House control takes place on the campaign trail. In 2024, decisions in state courtrooms will also help determine which party wins control of the lower chamber.
Zoom in: Congressional maps are drawn every 10 years following the census and are intended to last a decade.
But with courts becoming more politicized and partisans seeking every advantage they can get, there's been a flurry of activity seeking to overturn the maps that were implemented for last year's elections.
In addition, the U.S. Supreme Court ruled last month in Allen v. Milligan that Alabama needs to redraw its congressional districts to ensure fairer racial representation. The court's decision is also expected to overturn Louisiana's map and could reverberate in several other Southern states.
Driving the news: A New York appellate court's decision Thursday to order a redraw of the state's congressional map — a decision that will be appealed — threatens to complicate House Speaker Kevin McCarthy's (R-Calif.) tenuous grip on his leadership role.
Republicans can't afford to lose more than four House seats in next year's election. If Democrats can claw back several additional pickups in the Empire State, with an assist from a new map, it could determine the majority.
New York's Court of Appeals, the state's highest court, will ultimately decide whether a new map will be drawn. The court overturned a gerrymandered map drawn by state Democratic lawmakers last year, but the composition of the court is now more favorable to liberals.
Republicans in 2022 won six congressional districts in New York State that President Biden carried, and even small tweaks to the map could make competitive districts unwinnable for Republicans.
What they're saying: "The Appellate Division decision confirms that the New York State Constitution requires congressional district lines be drawn by an independent redistricting commission. In contrast, the current congressional map was drawn by an unelected, out-of-town special master appointed by an extreme right-wing judge, who himself was handpicked by partisan political operatives," said House Minority Leader Hakeem Jeffries.
"After failing to win at the ballot box last November, New York Democrats are attempting a blatant partisan power grab thinly disguised as a court case. Republicans will appeal to protect the will of the voters of New York, and we will fight to hold the line in the Empire State," said Jack Pandol, communications director for the National Republican Congressional Committee.
Go deeper: A favorable ruling for Democrats in New York would offset an anticipated Republican gerrymander of the North Carolina map, after the North Carolina Supreme Court overturned its recent ruling concluding that partisan gerrymandering is illegal.
Republicans are well-positioned to net at least three House seats under a partisan redraw of the battleground state's congressional map. North Carolina's House delegation is currently split evenly between Republicans and Democrats, 7-7.
North Carolina GOP legislators have said they plan to redraw the map later this year.
Between the lines: The big wild card in the redistricting wars is in Ohio, where the state Supreme Court will soon be determining the future of the state's newly drawn map.
Ohio's current map was declared illegal by the state Supreme Court in 2022 but was used last year because there wasn't enough time to draw an alternative.
Democrats performed well under the new map, winning all three of the state's contested battleground districts. But Republicans still hold 10 of the 15 House seats in the GOP-leaning state.
Ohio Republicans may prefer to keep the political status quo to avoid a more aggressively gerrymandered map from being overturned.
The bottom line: Gerrymandering has always been part of the political process.
But the fact that both parties are aggressively trying to gain every possible advantage to dominate in states they control ensures there will be fewer competitive races for control of the House.
Go deeper