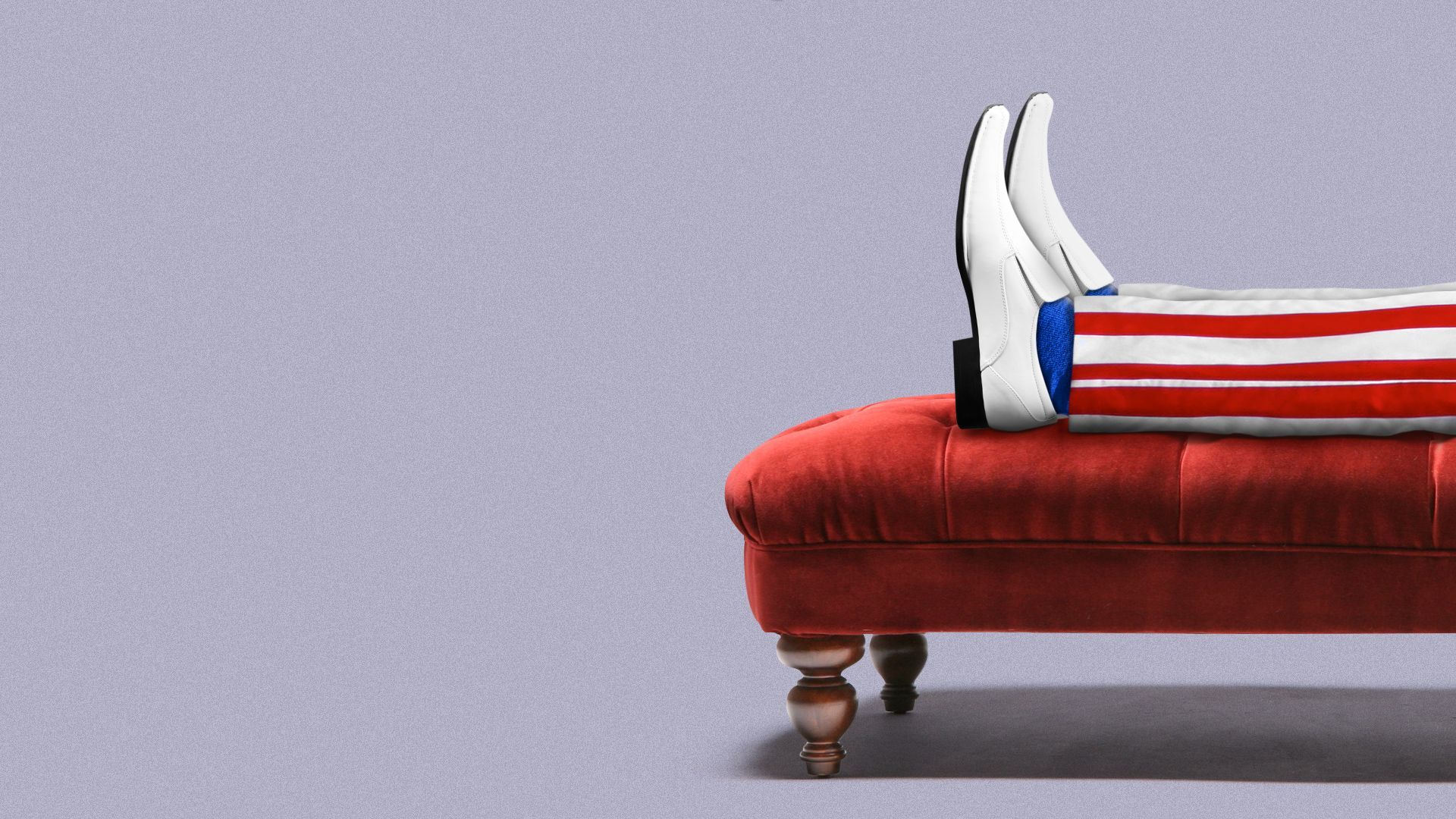 More Americans across age, gender and race are seeking mental health treatment than they were just two decades ago.
Why it matters: The boom in demand reflects a growing mental health crisis and a national uptick in anxiety and depression — but also reflects healthier attitudes about therapy and more honest conversations about mental health.
By the numbers: 23% of U.S. adults visited a mental health professional in 2022, up from 13% in 2004, according to Gallup polling.
Only 31% described their mental health as "excellent" — the lowest share ever.
Among younger adults, those between the ages of 18 and 24, just 20% said their mental health was excellent.
The big picture: "The pandemic unmasked a lot for a lot of people," says Amy Wagner, a therapist in Carrollton, Ga. "But there's more going on outside of that."
Pandemic-era isolation drove up depression and anxiety among Americans from all walks of life, including teen girls, parents of young kids and retirees.
Numerous studies have linked social media use to deteriorating mental health among young people. In one study, published in the American Economic Review, researchers studied how Facebook affected college students when it hit campuses and found that college-wide access to the platform led to a 7% rise in severe depression and a 20% rise in anxiety disorder.
America's substance abuse crisis has spiraled, with fentanyl overdose deaths quadrupling from 2016 to 2021.
What's happening: Demand for help is so high that therapists from coast to coast are inundated with inquiries from new patients, the New York Times reports.
"It's really heartbreaking having to turn people away," Wagner, who says she had to decline five new patients just this week, tells Axios. "It's just not slowing down."
And there are barriers to access.
Just 28% of Americans live in areas that have enough mental health professionals to meet the needs of the population, the Association of American Medical Colleges notes.
Even if patients can find open appointments, the average out-of-pocket cost per month is $178, per a Verywell survey. Nearly 40% of patients reported needing financial help from someone to afford treatment.
The silver lining: The rise in demand is coupled with a steady destigmatization of seeking mental health treatment.
"We're seeing a different type of conversation around mental health nowadays," says Daniel Fridberg, a psychologist at the University of Chicago.
87% of American adults agreed that having a mental health disorder is nothing to be ashamed of, according to a recent American Psychological Association survey.
91% of users of the dating app Hinge say they'd prefer to date someone in therapy, the Times notes, citing a Hinge study.
"We're in interesting times here," Fridberg says. "And I think it's ultimately going to be for the better."
Go deeper