Investing in the "AI mafias"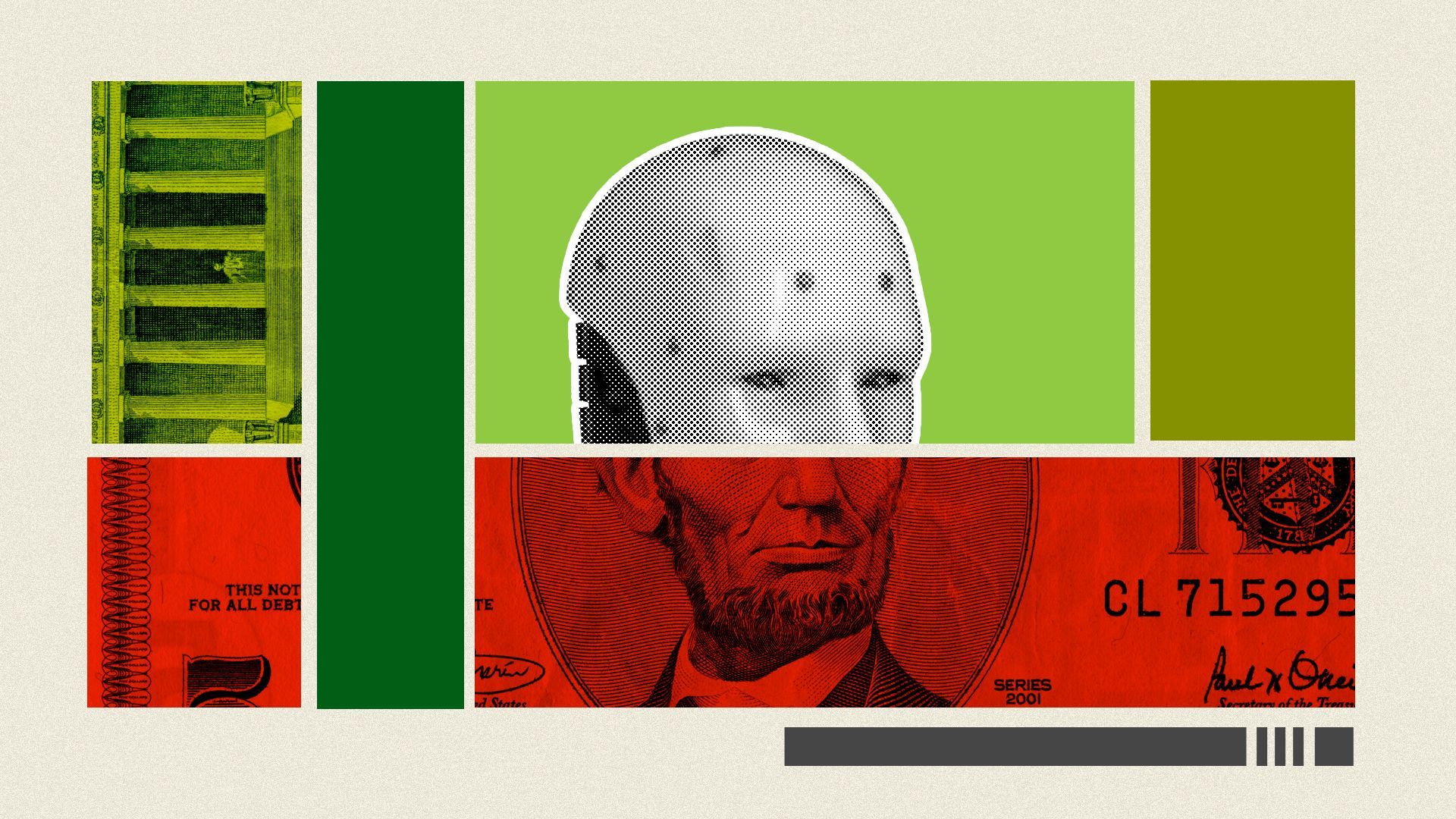 Llion Jones is about to depart Google, which means all the authors of the internet giant's seminal "Attention is all you need" paper on artificial intelligence will have left — and nearly all have started their own venture-backed companies.
Why it matters: Like other cohorts that decamped from big technology brands to start their own ventures, it appears the era of "AI mafias" is now upon us.
Flashback: Alumni of consequential tech companies leaving to create new companies is a phenomenon as old as Silicon Valley itself.
In the 1950s, the "traitorous eight" left semiconductor pioneer Shockley Labs to start competitor Fairchild Semiconductor (and from there, two went on to start Intel).
More recently, the so-called "PayPal Mafia" became an aspiration for internet-era tech employees with ambitions beyond their current employers.
State of play: So far, the authors of the Google research paper have go on to form Cohere, Adept, Character AI, NEAR Protocol, Inceptive and a couple of stealthy ones.
They've raised hundreds of millions from top investors like Andreessen Horowitz, Spark Capital, General Catalyst, Salesforce Ventures, Nvidia and Oracle.
But that's not all: Alumni of other leading AI teams and established tech names — including OpenAI — have also departed over the past couple of years to hang their own shingles.
The big picture: "At the early stages, you're really vetting the people," says Amplify Partners general partner Sarah Catanzaro, whose firm has backed NEAR Protocol.
"I do think that an ML [machine learning] background still matters," she says, though how much depends on what tech the company is building.
The other side: Root Ventures partner Kane Hsieh, whose firm invested in Adept, tells Axios that "my job would be a lot easier if it was a checkbox of credentials." (Root has not invested in Adept co-founders Ashish Vaswani and Niki Parmar's new stealthy startup.)
Instead, Hsieh's firm prefers to look for entrepreneurs who make a compelling case for wanting to use AI tech to solve specific business problems they're uniquely knowledgeable about.
In part, that's because investing in companies building out new AI foundational models has become ultra-competitive, Hsieh says.
Moreover: Technical expertise in AI does not necessarily make an entrepreneur successful.
"We're looking for two traits — hopefully they have at least one," says Catanzaro. "Ideally they have strong product and business intuition and they have high self-awareness. Hopefully they have at least high self-awareness," she says.
That is to say, plenty of technical experts lack the qualities and skills to start, lead and grow a business.
Between the lines: There's also a bit of an element of circumstances, adds Hsieh.
"We have this thing in AI right now with OpenAI, Google Brain and so on.... Everyone that was there got thrust into the spotlight, and the most ambitious who want to start companies are taking advantage of it," he says.
So while some investors are more discerning and less focused on resumes, some VCs will inevitably throw money at entrepreneurs simply because of where they've worked before.
The big question: "Will we see the same [diaspora of alumni] from companies like Notion and Replit and these other early adopters of AI?" Catanzaro asks.
What's next
So where are AI startup founders coming from?
According to Amplify Partners' Catanzaro, these entrepreneurs have the following companies on their resumes (this not an exhaustive list, of course):
Meta
DeepMind (and Google more broadly)
Databricks
Apple
Robust Intelligence
Kensho Technologies
Yes, but: "One of the things that has been surprising to me has been the sprawl of backgrounds," she adds.
"Sure, you have these mafias that have come out of the FAANG companies (Facebook, Amazon, Apple, Netflix and Google) — but you have people who seemingly come out of the woodwork."
Editor's note: This article has been corrected to reflect that Amplify Partners is a backer of NEAR Protocol, and not Adept.
Go deeper