Top Fed official expects two more interest rate hikes this year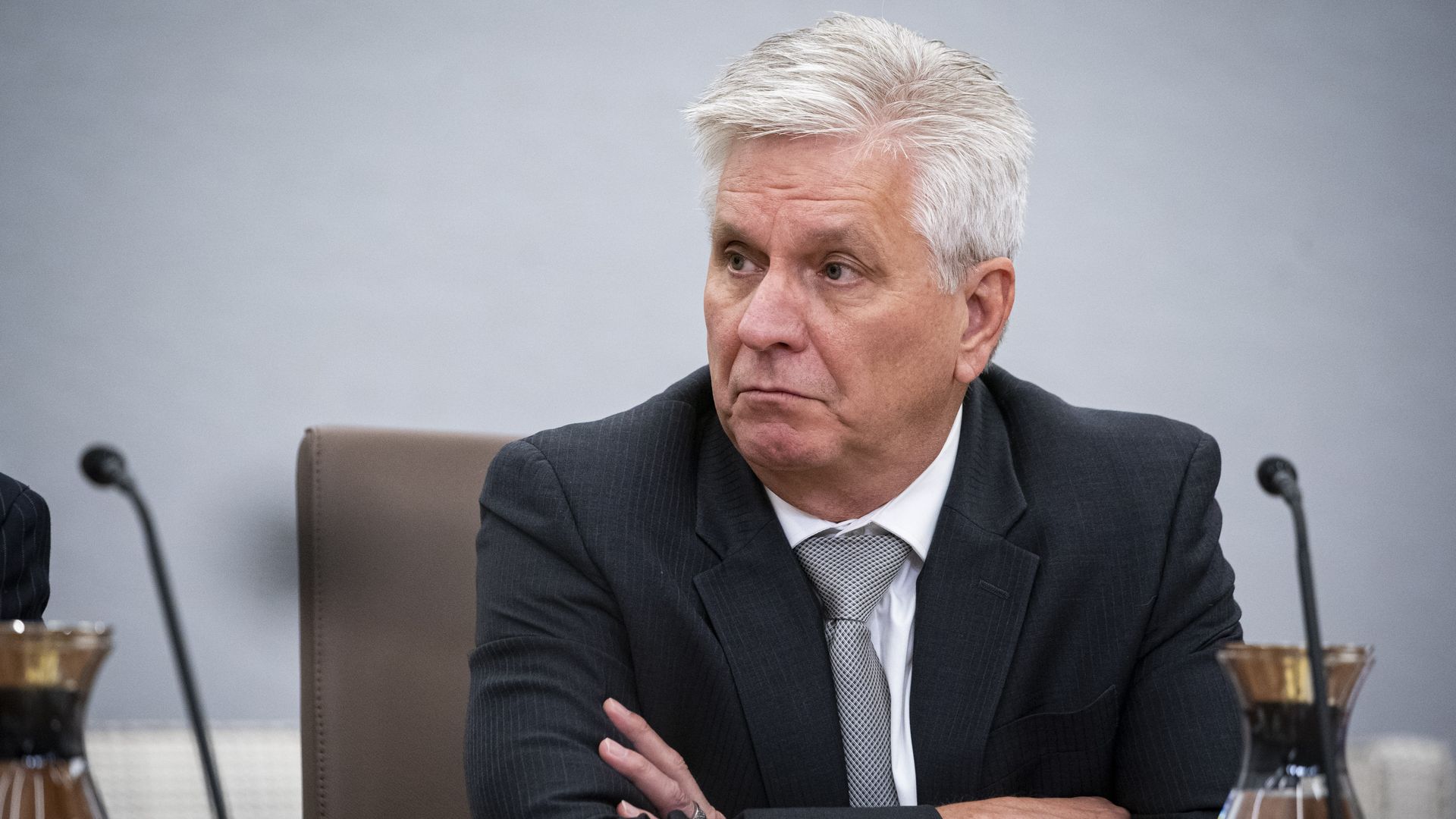 A huge debate currently animating Fed watchers and policymakers is whether or not the bulk of the past year's aggressive interest rate hikes has already hit the economy.
Driving the news: Fed governor Christopher Waller, an influential official, seems to believe the answer is yes.
What they're saying: "If one believes the bulk of the effects from last year's tightening have passed through the economy already, then we can't expect much more slowing of demand and inflation from that tightening," Waller said in a speech Thursday night.
"Pausing rate hikes now, because you are waiting for long and variable lags to arrive, may leave you standing on the platform waiting for a train that has already left the station."
Why it matters: The upshot is Waller thinks monetary policy needs to be even tighter still to bring inflation back down to the Fed's 2% target.
Waller believes the Fed will likely need to hike two more times this year — consistent with projections released last month.
He sees "no reason why the first of those two hikes should not occur at our meeting later this month."
Between the lines: Waller says the lag between changes in monetary policy and inflation should be shorter than historical models that say it could take as long as two years for the economy to see the full effects of policy.
He notes the Fed has raised rates at a faster pace than at any point in the last 40 years. The historical nature of the rate-hiking cycle makes it difficult to rely on textbook models.
"There are a lot of reasons to think that 'big shocks travel fast,' meaning they elicit a change in economic behavior that would not be associated with small shocks," Waller said.
The bottom line: The Fed looks set to follow through with another hike this month. What happens after that is more uncertain.
"If inflation does not continue to show progress and there are no suggestions of a significant slowdown in economic activity, then a second 25-basis-point hike should come sooner rather than later, but that decision is for the future," Waller said.
Go deeper