In monetary policy, it's all about the lags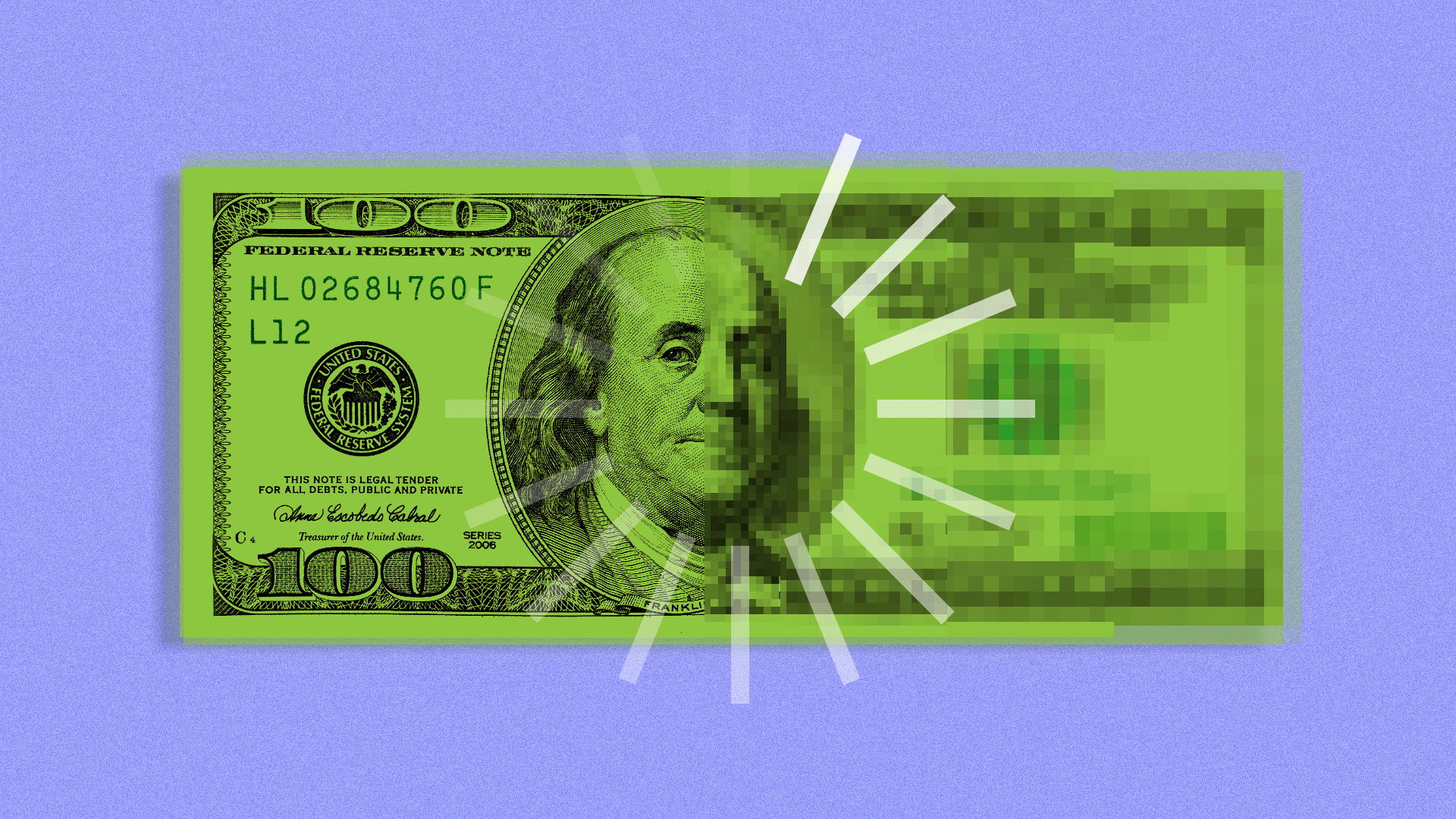 In Central Banking 101, there is frequent talk of "long and variable lags" — the idea that after making an interest rate move, there is a delay of uncertain length before it really affects the economy.
A central question facing the Fed as it meets two weeks from now and in the months ahead is: Just how long, and how variable?
Why it matters: If the interest rate increases enacted in 2022 and early 2023 are still rippling through the economy, the Fed may be about done with rate increases.
But if their impact was front-loaded and has now mostly already been felt, there could be significantly more rate-hiking pain on the way, given high inflation.
Where it stands: The Fed has raised rates by 5 percentage points since March 2022. The economy has slowed but been strikingly resilient. And some of the sectors most directly affected by the rate raises already appear to have bottomed out.
Housing seems to be bouncing back from its 2022 doldrums.
Tech companies that were announcing layoffs late last year are seeing their stock prices surge and announcing AI-centric expansion plans.
The intrigue: At the Fed's June 13-14 policy meeting, "several" members of the rate-setting committee raised the possibility that the effects of previous hikes may have already been realized, according to minutes from the gathering.
Dallas Fed president Lorie Logan said last week she was "skeptical about the potential for large additional effects" from the Fed's previous moves.
Logan said the effects started to take hold in one key channel in early 2022 as the Fed readied to raise rates: Financial conditions began to tighten — bond yields up, stock prices sagging, etc. The last burst of tighter conditions occurred last fall.
"[W]e have already had a fair amount of time to see the overall effects of monetary tightening," Logan said — one reason it would have been "entirely appropriate" for a rate hike in June, she added.
Yes, but: "Markets can go up right away, but contracts reprice much more slowly," San Francisco Fed president Mary Daly tells Axios.
Daly said big economic events impacted by the Fed's tighter policy — lease renewals, salary negotiations and repricing on inventory-forward contracts — play out on lengthier timetables.
"When you make sharp pivots with a policy rate, it takes time for this to be digested."
If the troubles at regional banks earlier this year cause a broad credit tightening, that would typically take many months to play out.
The bottom line: "We know monetary policy has lags. How long they are and when they are completed, we just don't know," Daly said.
"I think it's probably overstated to say the lags are over. I think it's overstated to say they haven't started yet. I think somewhere in the middle is where we need to be," Daly said.
Daly added that a "proxy" measure for the Federal funds rate developed by the San Francisco Fed shows that policy started to restrict the economy a year ago: "I think this fall is really when we start to see [the lags take effect] — and we're already starting to see it."
Go deeper