New Immortals game is a big risk that got a big boost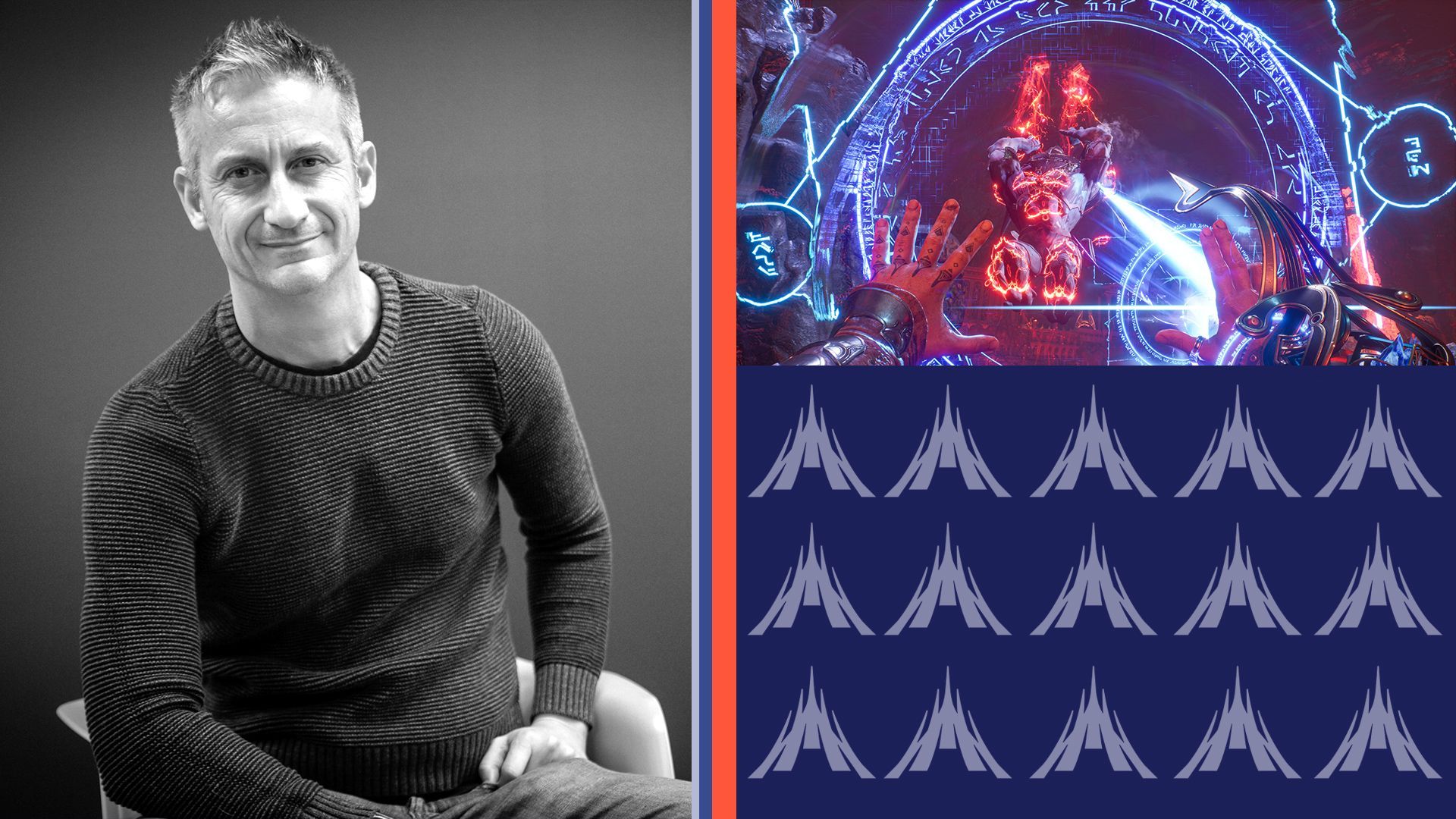 Next month's promising Immortals of Aveum, an EA-published first-person game that puts players in control of a magic-wielding soldier, owes much of its existence to its lead designer's killer resume and his wealthy friend.
Driving the news: Immortals is the debut game from independently owned Ascendant Studios, and a rare, wholly original non-sequel from a major publisher.
What they're saying: "I wasn't getting younger," Ascendant founder Bret Robbins tells Axios. "I wanted my own studio and my own game."
Robbins is a veteran game designer who was creative director of the acclaimed 2008 sci-fi horror adventure Dead Space from EA. He led development of several Call of Duty single-player campaigns for Activision before leaving in 2019.
Years before his Activision exit, Robbins had befriended investor Brian Sheth. Their wives had met in a swim class; their kids were born a few months apart. He was rich, Robbins remembers, "but he got much richer over time."
Robbins cooked up an Immortals treatment, an idea that germinated when he was reviewing a Call of Duty level and musing why the helicopter couldn't be a dragon or the soldiers magicians. Sheth liked it.
"At one point we just shook hands and said, like, 'Let's f---ing do this," Robbins says.
Between the lines: With Sheth's backing, Robbins built Ascendant throughout 2019 and into 2020, in a world suddenly in pandemic lockdown. He recruited broadly but also found a lot of talent near him in San Rafael, California, due to the 2018 closure of Telltale Games.
The funding from Sheth was gradual. "It wasn't like he wrote me a $100 million check," Robbins says.
Robbins won't disclose Immortals' budget but says it's a "modestly budgeted triple-A" game with a development team that was 30 to 60 people for much of development, and peaked at 100, compared to a Call of Duty's 500.
Ascendant signed with EA' s Originals label in 2022.
As for the game: Ascendant and EA offered hands-on sessions for the press in Los Angeles last month, showing off a slick, two-handed combat system that involves mixing magical spells. Some replicate the feel of machine guns or sniper rifles, with time-slowing powers and a magical lash to pull enemies in.
"I didn't want to just do fantasy Call of Duty," Robbins says, promising a much longer game (25 to 30 hours vs. a CoD campaign's five or six), with lots of puzzles and opportunities to explore.
The story follows the player, Jak, who discovers he's adept at multiple forms of magic, enlists in Aveum's spell-casting military forces, and, as Robbins teases, experiences some "pride before the fall."
What's next: Immortals' release was recently delayed from July 20 to Aug. 22, for polish.
Robbins says the game needs to be a decent-sized success to keep things viable.
Sheth, bitten by the game investment bug, is building a nine-figure gaming fund through his private equity firm Haveli.
Sign up for the Axios Gaming newsletter here.
Go deeper