DOJ opens civil rights investigation into Fulton County Jail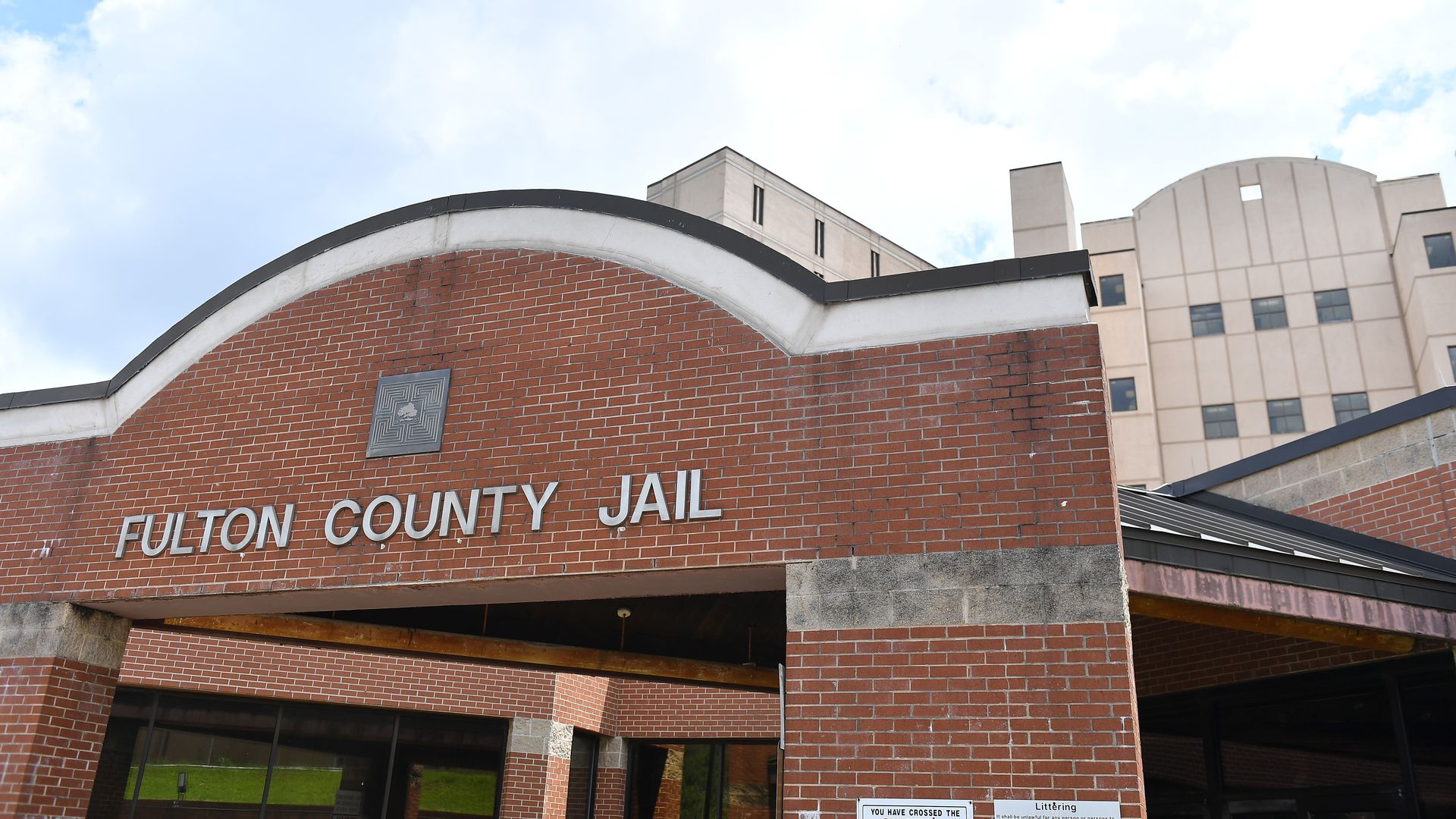 The U.S. Department of Justice is opening a civil rights investigation into an Atlanta jail after an inmate with mental illness was found dead and covered in bug bites inside a cell last September.
Driving the news: The DOJ said Thursday that the department found "significant justification" to launch an investigation, including allegations of deplorable living conditions, excessive force and failure to provide adequate care to detainees.
Attorney General Merrick Garland said the DOJ will also review whether the Fulton County Sheriff's Office discriminates against people with mental illnesses.
The agency will determine if "systemic violations of federal law" exist at the jail and how to fix them, Garland said.
Catch up quick: The family of Lashawn Thompson, a detainee who died after being housed at the jail for three months, publicly criticized Fulton County Sheriff Pat Labat over conditions at the facility.
The big picture: Police departments and practices have been under scrutiny in recent years.
In March, the DOJ found the Louisville Police repeatedly discriminated against Black people and violated their civil rights.
A separate investigation into the Minneapolis Police Department found a pattern of unlawful racial discrimination and excessive force.
Zoom in: Conditions at the Fulton County Jail have been a long-running issue, with the detention center once before coming under federal court oversight.
Last year, the jail entered into a settlement agreement that required it to improve conditions at its South Annex Jail in Union City.
To help with overcrowding, Atlanta Council members approved a controversial agreement to allow the sheriff's office to house up to 700 detainees at the City Detention Center.
What they're saying: "People in prisons and jails are entitled to basic protections of their civil rights," the attorney general said.
The other side: The sheriff's office and the county government said in a statement they are aware of the DOJ's announcement and "will be cooperating fully with the investigation."
Attorney Ben Crump, who is representing Thompson's family, told Axios in a statement that he hopes the investigation "confirms the clear pattern of negligence and abuse that happens in Fulton County and swiftly ends it so that no other family experiences this devastation."
"While nothing can undo the injustice that Lashawn Thompson faced, it is a tragedy that can hopefully amount to much needed change inside of the Fulton County Jail," Crump said.
Earlier this year, Crump called for an investigation into the Harris County Jail after four inmates died while in custody.
The latest: A 19-year-old Fulton County inmate housed at the Atlanta City Detention Center was found dead in her cell Tuesday evening.
The Fulton County Sheriff's Office said she had been booked into the jail in May on a misdemeanor charge but was held without bond because she was wanted on charges in Miami.
She had no signs of injuries, the agency said.
Labat has been pushing for the county to build a new jail to help with overcrowding and other issues. A study released earlier this year suggests a new detention center could cost $2 billion, according to the AJC.
Editor's note: This story has been corrected to attribute the "significant justification" quote to the DOJ (not Merrick Garland).
Go deeper