California lawmakers consider minimum wage for health workers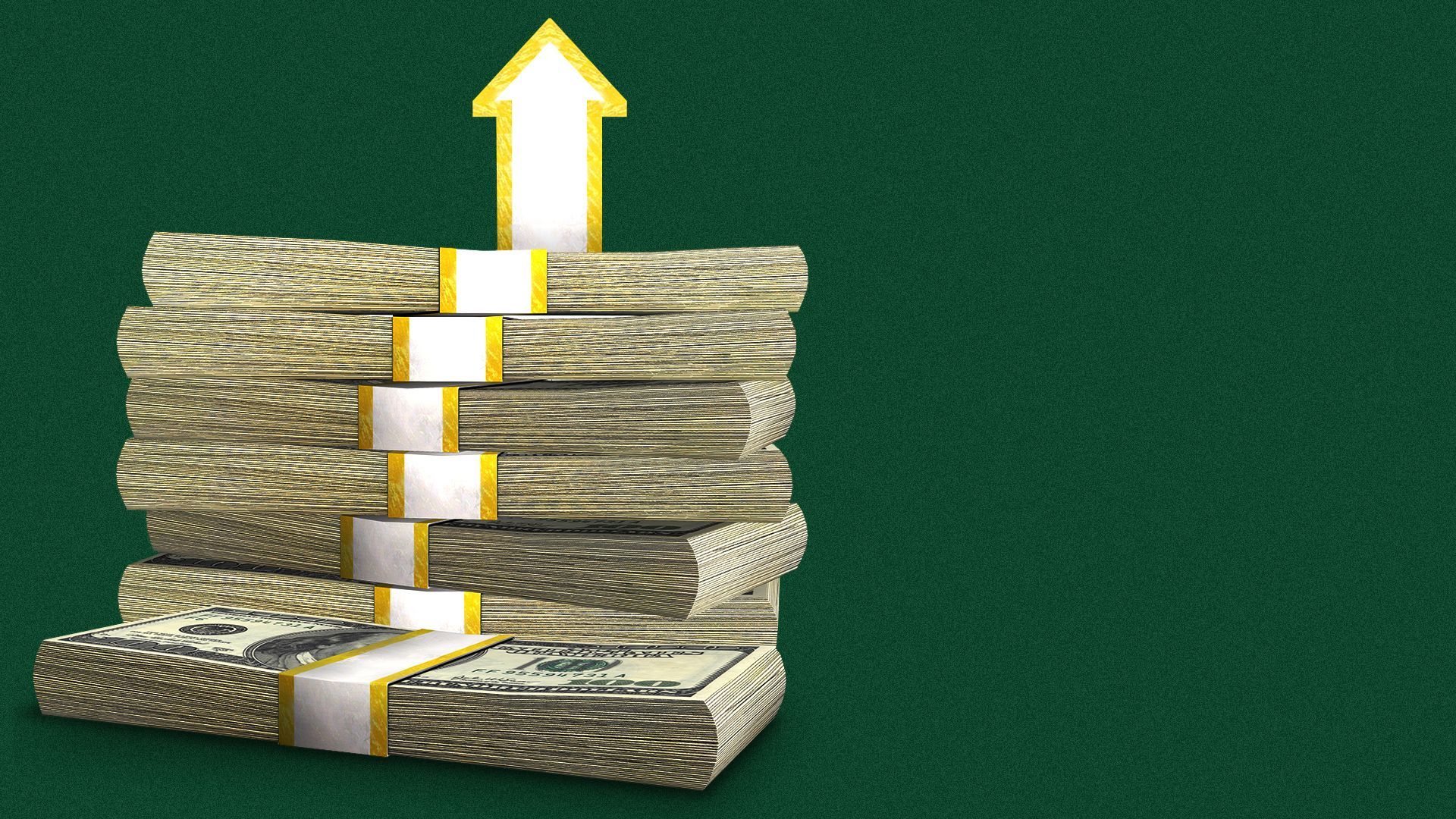 Legislation that would establish the nation's first minimum wage for health care workers advanced in the California State Assembly this week over the objections of an unusual alliance of providers, hospitals and a big nurses union.
Driving the news: The Labor and Employment Committee on Wednesday approved the bill, sending it next to the Appropriations Committee and giving it momentum headed into the August recess.
The state senate already approved the plan — which would set an inflation-adjusted rate of $25 an hour by 2025 — last month.
Why it matters: The plan backed by SEIU California would primarily benefit workers in home health, skilled nursing facilities and outpatient clinics, a brief from the UC Berkeley Labor Center shows. It would also apply to contractors who offer food, environmental or landscaping services at health care facilities.
Yes, but: The California Nurses Association opposes the legislation unless RNs are exempted, because most nurses already make much more than $25 an hour and that the benchmark could erode their wage floor.
Efforts to get a similar $25 minimum wage for health workers on local ballots last year were opposed by providers including Kaiser Permanente of Northern California, Adventist Health, Cedars-Sinai, Dignity Health, and other hospitals and health systems, warned it would drive up their costs, per California Healthline.
California now has a $15.50 statewide minimum wage, though some localities go higher.
One California city, Inglewood, implemented a health care worker minimum wage earlier this year but not without a few challenges, per CalMatters.
Gov. Gavin Newsom has not said whether or not he will sign the measure and plans to assess it if it reaches his desk, per his spokesperson.
What they're saying: "Raising the minimum wage for healthcare workers will help California hospitals retain staff who were considering leaving due to the skyrocketing cost of living and ongoing emotional toll of the pandemic," Renèe Saldaña, spokesperson for SEIU California, said.
Backers say the standard will keep and attract the workforce back to beleaguered and understaffed facilities post-pandemic.
The other side: The California Primary Care Association unsuccessfully tried to amend the legislation in the Senate to harness state funding and request federal dollars, to comply with the new wage requirements.
"Our health centers are concerned that [the bill] will lead to a reduction of services and losing staff," Dennis Cuevas-Romero, vice president of government affairs at the association, told Axios.
"SB 525 will result in deep cuts and even closures at community health clinics and other providers, deepening disparities in our health care system and jeopardizing access to care for disadvantaged communities," Denis Vega Tapia, chief strategy officer of Community Health Systems, a group of community health clinics in southern California, said in a news release after the bill advanced.
The intrigue: One estimate found that it would cost about $8 billion to implement the legislation once the minimum wage increased to $25 an hour.
Go deeper