Biden: "I am serious about prisoner exchange" for Evan Gershkovich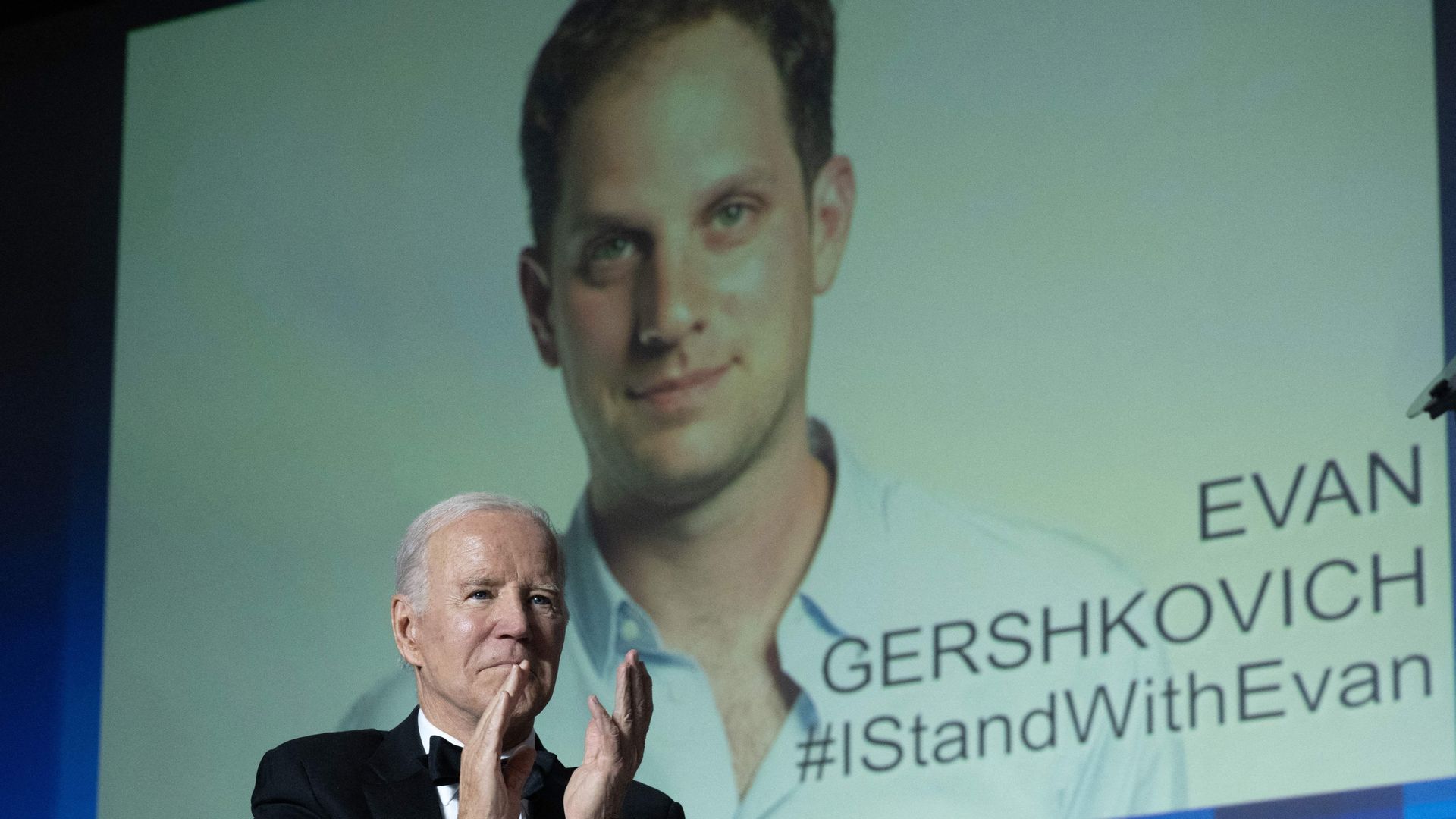 President Biden confirmed on Thursday that the U.S. intends to seek a prisoner swap between the U.S. and Russia in order to bring detained Wall Street Journal reporter Evan Gershkovich home.
Why it matters: It's the most significant update from the president to date on Gershkovich's captivity, which recently surpassed the 100-day mark.
State of play: "I'm serious about prisoner exchange. I'm serious about doing all we can to free Americans being illegally held in Russia or anywhere else for that matter," Biden said at a joint press briefing with Finnish President Sauli Niinistö, in response to a question about Gershkovich.
"That process is underway," he added.
The Kremlin signaled earlier this month that it might be open to a prisoner exchange for Gershkovich, but that talks would need to be conducted in secrecy.
National security adviser Jake Sullivan confirmed last Friday that there had been a discussion between the U.S. and Russia on the matter but noted that the talks have "not produced a clear pathway to a resolution."
The big picture: Gershkovich was arrested on espionage charges in late March — the first time Russia detained a U.S. journalist on spying charges since the Cold War.
Go deeper