Updated May 23, 2023 -

World
Russia extends detention of WSJ reporter Evan Gershkovich by 3 months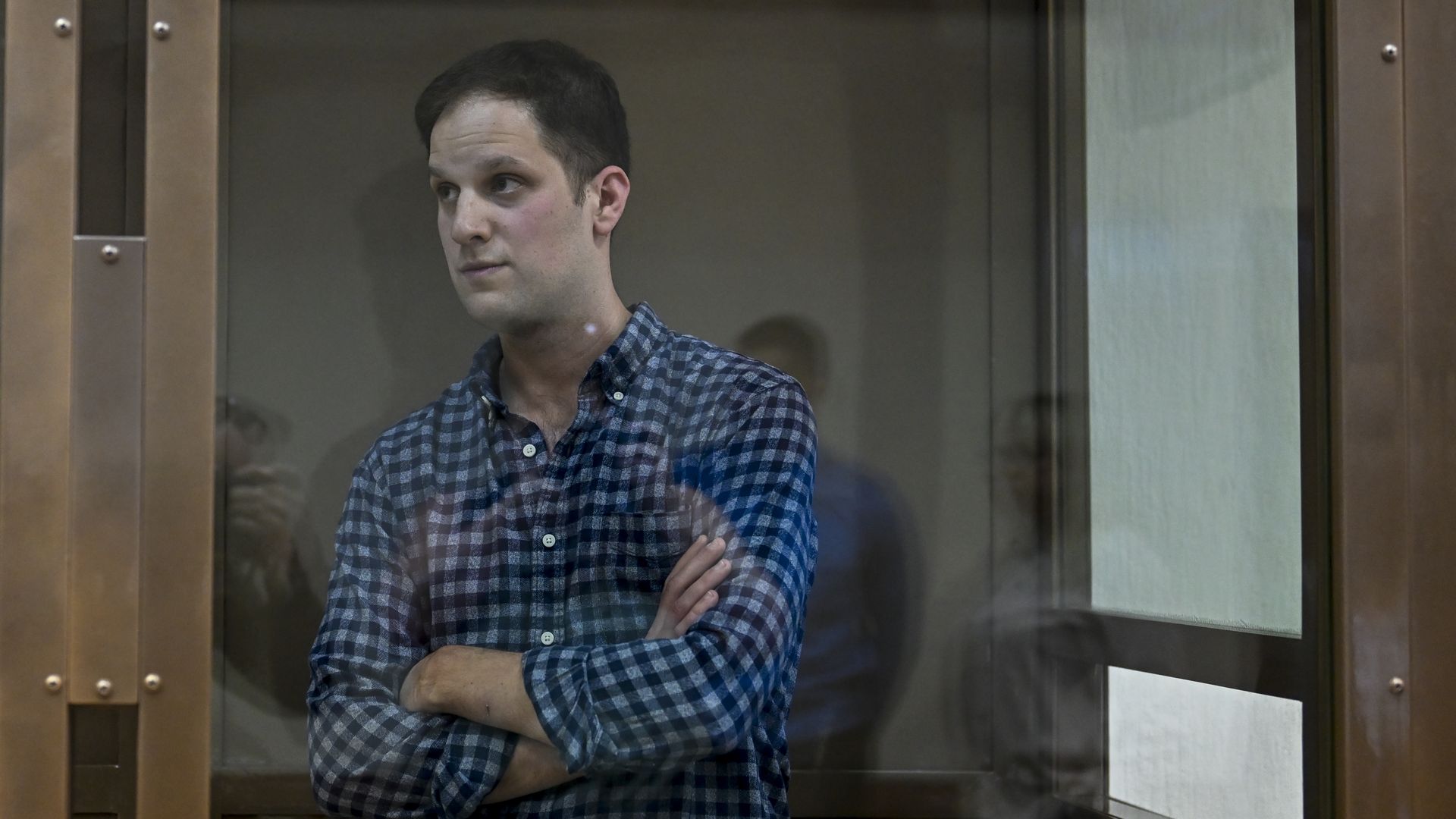 A Russian court on Tuesday extended Wall Street Journal reporter Evan Gershkovich's detention by another three months, Russian state news agency TASS reported.
Driving the news: Gershkovich will remain in pretrial detention until at least Aug. 30 after a judge at Moscow's Lefortovo District Court approved the request by investigators from the Russian Federal Security Service (FSB) that Gershkovich remain detained, Russian news agency Interfax reported.
Gershkovich's detention had been set to expire on May 29, per TASS.
State of play: Tuesday's court hearing wasn't announced beforehand, per AP.
The hearing was held behind closed doors because some of the case materials are classified, TASS reported.
A Russian court in April upheld Gershkovich's detention, rejecting his lawyers' request to release him on bail or house arrest.
Gershkovich, who has been held at Moscow's infamous Lefortovo Prison, could face up to 20 years in prison if ultimately convicted of espionage.
The big picture: Gershkovich's arrest marked the first time a U.S. journalist was detained in an espionage case in Russia since the Cold War, per the Committee to Protect Journalists.
The U.S. officially declared last month that he had been "wrongfully detained" by Russia.
At the time of his arrest, the FSB accused Gershkovich of trying to obtain classified information "on the instructions of the United States" — an allegation the Wall Street Journal "vehemently" denied.
Russia's arrest of Gershkovich marked a continuation of the Kremlin's crackdown on independent media and dissent within the county, which escalated with the onset of the Ukraine invasion.
Editor note: This story has been updated with additional reporting.
Go deeper