Some investors are backing both Twitter and Threads maker Meta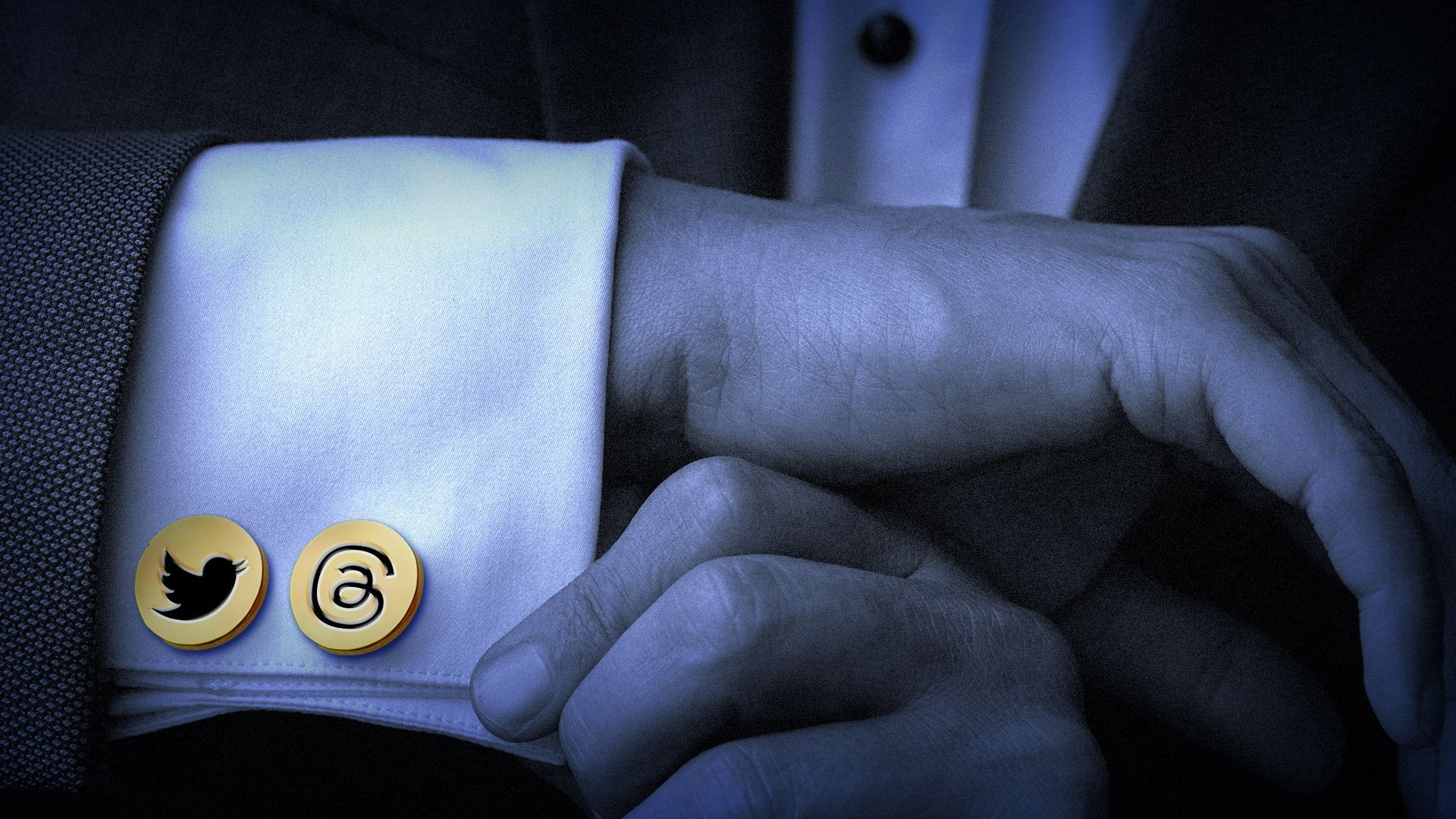 Social media users have spent the past week picking sides — either sticking with Elon Musk's Twitter or turning their attentions to Threads, the new app from Mark Zuckerberg's media megalodon.
But, but, but: Several big investors are playing both sides.
Behind the scenes: Some financial supporters of Musk's $44 billion Twitter takeover also have significant shareholdings in Meta.
Baron Funds, for example, invested $100 million into Twitter but also has more than $60 million of Meta stock. In at least one case, Baron holds both Twitter and Meta shares within the same fund. Also worth noting that Baron only marked down Twitter by 11.7% through the end of March, whereas Fidelity had marked it down by more than 60%.
Speaking of Fidelity, it's also a double-dipper. The investment giant committed $316 million to Twitter and has around $415 million of Meta, again with fund overlap.
Andreessen Horowitz put $400 million into Twitter and still lists Meta as an active portfolio company on its website, although that may be old info as it still features the Facebook logo and spokespeople didn't return requests for comment. [Update: A source tells Axios that the firm no longer holds Meta shares.]
We do know, however, that firm co-founder Marc Andreessen has more than $13 million in Meta shares via his role as a company director. Andreessen, who doesn't yet appear to have created a Threads account, declined to comment.
Two other Twitter investors, Cartenna Capital and Honeycomb Asset Management, were Meta shareholders that appear to have fully divested during Q1 2023, per securities filings.
Elsewhere: Twitter, which has threatened to sue Meta over Threads, did file a complaint against Wachtell, Lipton, Rosen & Katz, the law firm that represented Twitter during its 2022 legal battle with Musk.
In short, Twitter is arguing that the $90 million charged by Watchell was exorbitant.
The bottom line: Backing rivals is normal among public equities investors, but it's much rarer when a private company is involved.
Go deeper