Introducing The Sphere Las Vegas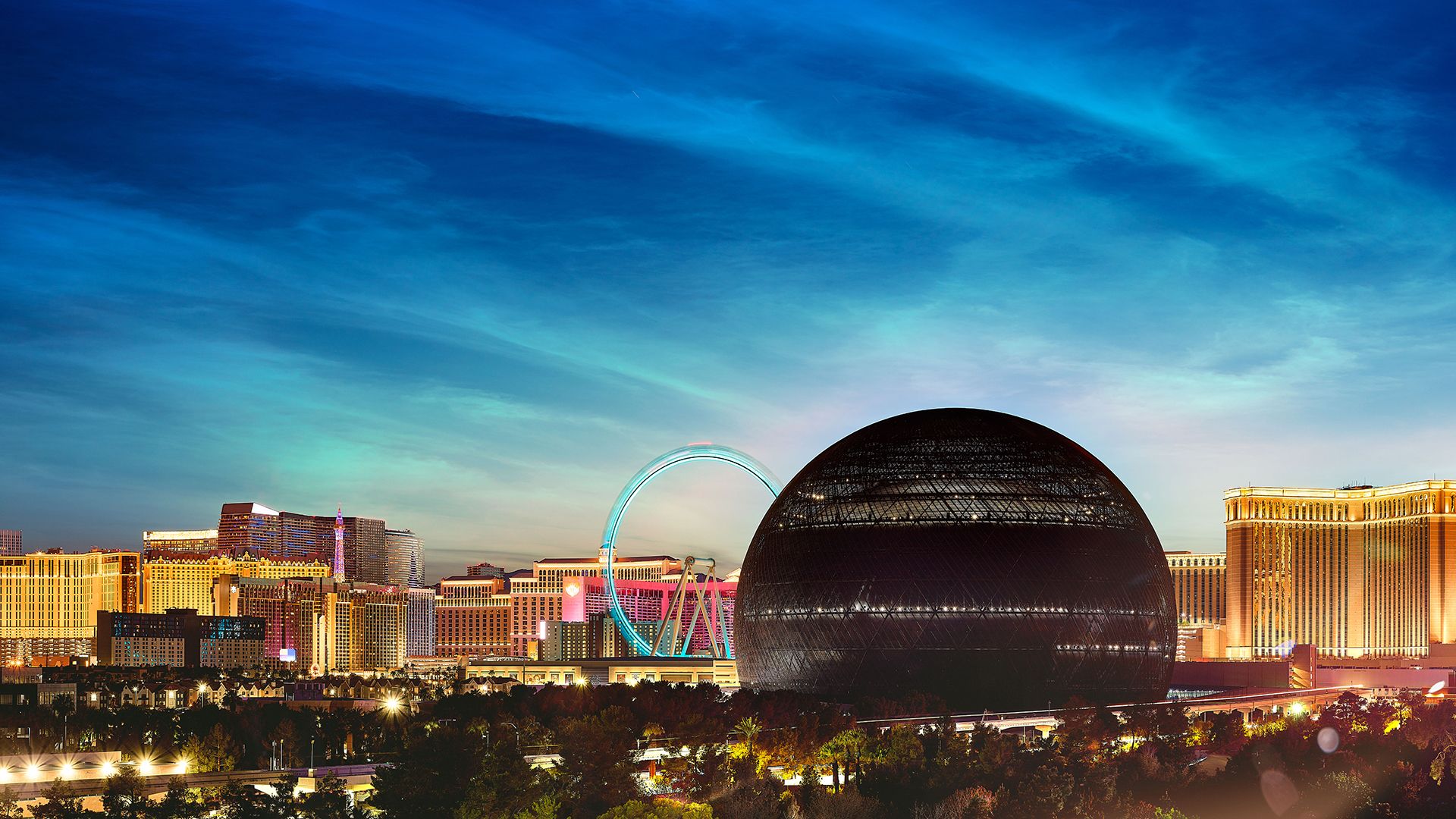 Last week I went to a Steve Reich concert in the Sonic Sphere, a $2 million 250-capacity music venue suspended from the roof of The Shed, in Manhattan.
Details: A scaled-up version of legendary composer Karlheinz Stockhausen's 1970 Kugelauditorium, it's designed to be a whole new way of listening to music, with 100 speakers surrounding every audience member from every direction.
Driving the news: If you scale up the spending by three orders of magnitude and drop $2.3 billion on an immersive spherical entertainment venue, what you end up with is The Sphere Las Vegas, which announced its arrival on Tuesday by lighting up its 580,000-square-foot external LED skin, or "exosphere."
Expect that exosphere to show a lot of ads going forward, in an attempt to defray some of those construction costs.
Go deeper: Inside the sphere is an 18,600-seat auditorium with its own immersive LED ceiling — much smaller than the exosphere, but still huge. Rather than 100 speakers, the interior of The Sphere has about 170,000 of them.
By the numbers: Tickets to U2 concerts in October are available starting at just over $500.
The bottom line: Ticketed experiential entertainment is not just for art shows any more — it's inevitably going to encroach on live entertainment.
Even if U2 show up in person to play The Sphere's opening nights, the real revenue potential here is to sell tickets to prerecorded shows around the clock.
Steve Reich might not be able to reliably sell 18,000 seats to a Las Vegas crowd, but surely Michael Jackson could.
Go deeper