Investors pour millions into immersive, interactive art experiences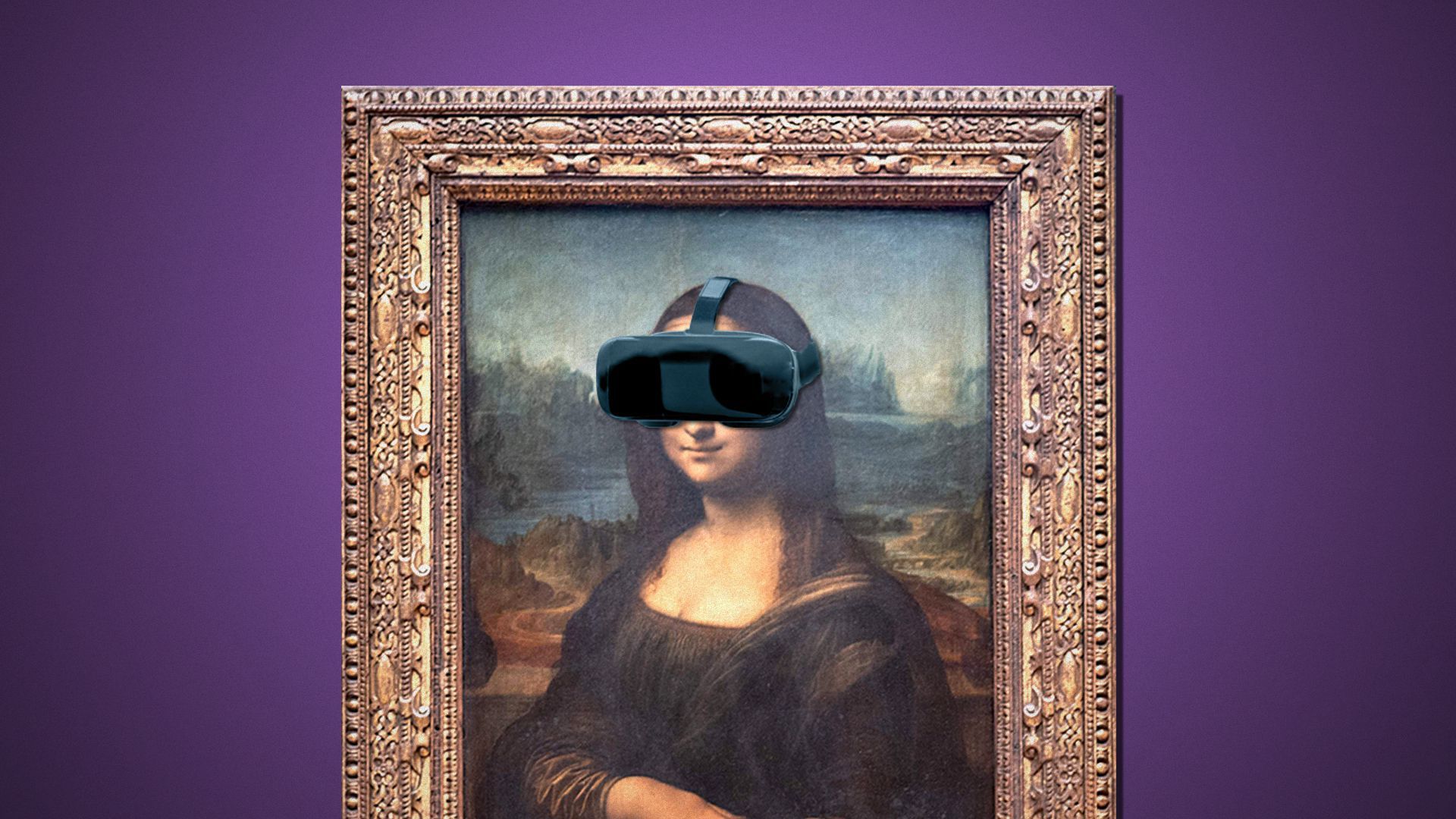 How much would you pay for "a sleek, if pleasantly confusing, package of moods" or "a confusing tangle of disjointed installations" or even "the total erosion of meaning itself"? The answer, according to the current market-clearing price, seems to be about $35.
Why it matters: Investors are pouring hundreds of millions of dollars into ticketed experiences — immersive, interactive museum-like spaces that don't have the d0-not-touch stuffiness of traditional museums.
Driving the news: Meow Wolf, a VC-funded art collective (now that's a phrase you wouldn't have heard 10 years ago) this week opened its biggest installation yet, in Denver. Clocking in at 90,000 square feet, it cost $100 million — the cost of a large studio movie, or an early Picasso.
Immersive Van Gogh experiences now span the world, with just one operator, Lighthouse Immersive, claiming to have sold 3.2 million tickets.
Superblue and Fotografiska, for-profit museums with VC funding and serious art-world credibility, are expanding across the country and the world. Their profits, if any, come not from selling works but from selling tickets.
The biggest immersive experience of all, James Turrell's Roden Crater in Arizona, might actually open to the public in the next few years, thanks in large part to the generosity of Kanye West.
Nonprofit museums are paying attention. The Indianapolis Museum of Art, after rebranding as Newfields, now devotes an entire floor to immersive experiences; it's currently exhibiting a Van Gogh show.
In Los Angeles, the Museum of Contemporary Art has opened a nine-month immersive exhibition of Swiss video artist Pipilotti Rist, who drew massive crowds to an earlier show at the New Museum in New York.
The Paula Cooper gallery sold Christian Marclay's iconic installation "The Clock" — an immersive experience avant la lettre — almost entirely to museums.
The big picture: "The experience economy" is a phrase coined by management professors Joseph Pine and James Gilmore in 1998. Their thesis was that "businesses must deliberately design engaging experiences that command a fee."
Thus were born "instagram museums" like the Color Factory or the Museum of Ice Cream. While they feel rather 2018, they haven't gone away entirely. Still, they're waning. "Having a factory to produce shared photos, I think that's coming to an end," says Stewart Alsop, a board member and early investor in Meow Wolf.
What's new is the way in which the pandemic has curtailed a lot of travel, and has increased demand for anything that can be enjoyed, with friends, while wearing a mask.
By the numbers: The unauthorized traveling exhibition "Banksy: Genius or Vandal?" has reportedly sold 3 million tickets; at its current incarnation in New York, they cost $29.50 each.
The bottom line: Immersive art, at its best, can be revelatory. At its worst, it can feel like a cynical and disheartening attempt to hoover up the maximum amount of cash for the lowest possible outlay.
As L.A. Times art critic Christopher Knight writes, "Actual art by a gifted artist is better than reproductions of art sold by a corporation any day — especially at one-third the price."
Go deeper