The rise and pause of stablecoin app RPay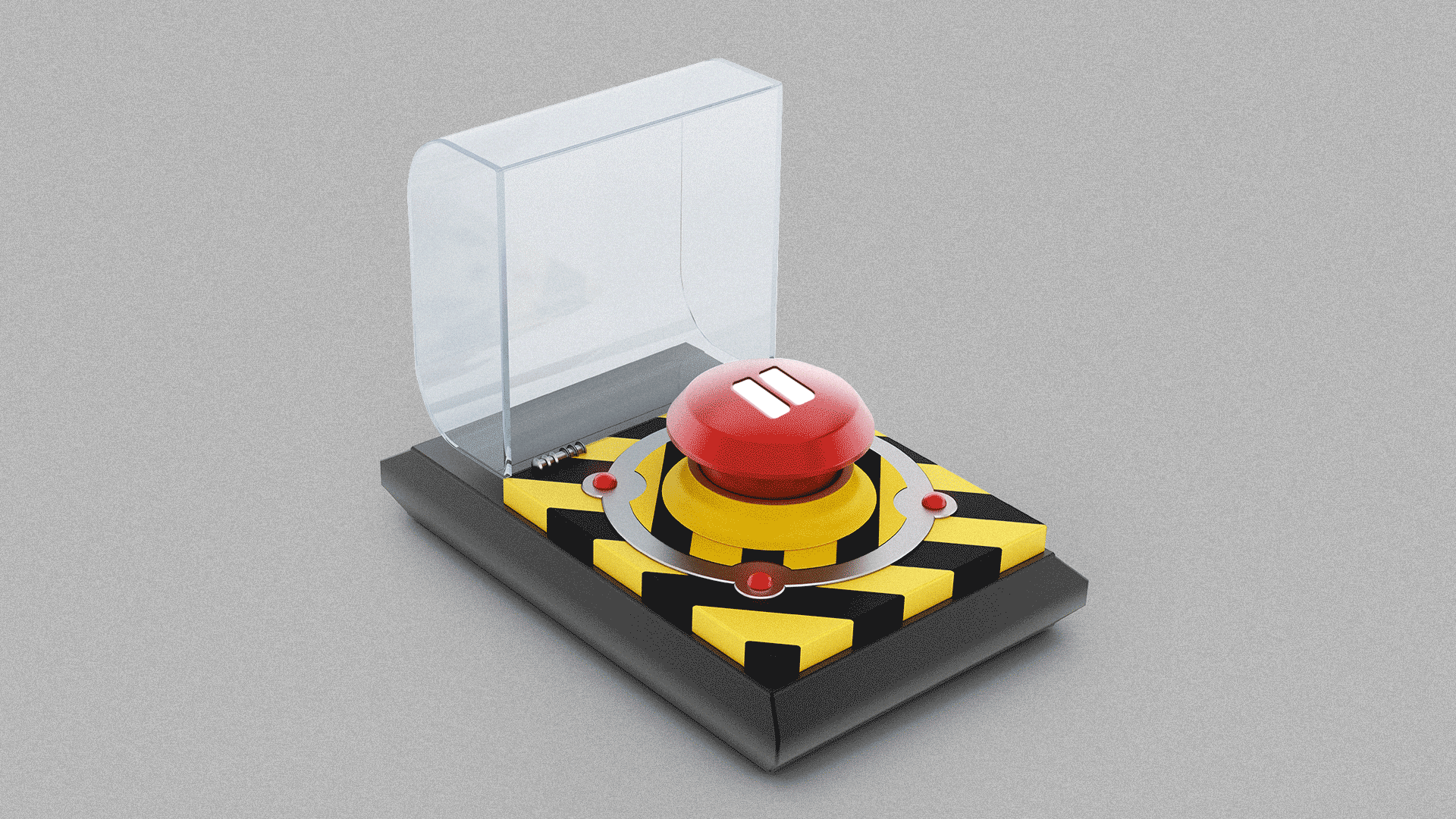 A stablecoin project amassed a who's who of crypto investors with a humanitarian pitch pointed at serving the underbanked — and now it's suffering its own set of banking issues.
Driving the news: Reserve Protocol's RPay — the app through which users make transfers and payments — announced that on Aug. 3 it would suspend local currency withdrawals in six countries, including key markets in Latin America that the app built out since its start.
"The suspension will apply to fiat deposits and withdrawals in Venezuela, Argentina, Colombia, Peru, Ecuador, and Panama," and the company has no timeline for when they might be re-enabled, RPay CEO Gabriel "Gabo" Jiménez said in a blog post Monday.
Jiménez explained that the company ran into "sustainability" problems associated with crypto banking at large.
Between the lines: RPay relies on liquidity providers to serve as middlemen in transactions, an arrangement it says is driving up costs and limiting scalability.
Now it is pivoting, focusing on establishing "direct integration" with banks, Jiménez tells Axios.
The suspension was put in place while it pursues that strategy shift. "Please know, this is an indefinite pause, not a full stop," he wrote in the blog post.
Of note: RPay said it lost its USD banking partner in May, but that was not the "initiating event" for the larger strategy shift, Jiménez said.
Reserve CEO Nevin Freeman called it a substantial blow in a May blog post, as much of the transaction volume on RPay was stablecoin-to-USD conversion and back.
Quick take: "Hola Reserve" has become "Adios, Reserve."
Catch up fast: Reserve is the protocol Freeman co-founded, and RPay, one of the stablecoin company's projects. They are separate, though RPay uses the eUSD stablecoin on the Reserve Protocol to collateralize the balances of international customers.
Until recently, customers could pay, exchange, send and receive money across 18 countries in Latin America — billed by the company as "one of the largest-by-volume real-world use cases of crypto being used by regular people."
By the numbers: User count has dwindled, falling to roughly 600,000 as of June-end, according to Jiménez.
Those users are predominantly based in Argentina, Venezuela, and Colombia, according to an International Monetary Fund report on crypto assets and CBDCs published in February.
"For beneficiaries of remittances from the six million Venezuelan migrants and refugees spread across Latin America, Reserve has proved successful in preserving savings and protecting their livelihoods," the IMF said.
That was a feat given so many others sidestepped markets that required extra scrutiny due to U.S. sanctions.
Users in the Hola Reserve Facebook group were unhappy with this week's decision.
"Bueno se terminó de morir la aplicación" or "Well, the application is finished dying," one person said.
Zoom out: Reserve and RPay bill themselves as do-good companies.
"Stable currency, a human right" — is Reserve Protocol's pitch, and RPay is "designed to help people living in hyperinflationary economies protect their savings from devaluation."
💭 Our thought bubble: That message has a similar ring to Sam Bankman-Fried's brand of effective altruism and would appear to have been just as potent in attracting backers.
Sam Altman, Peter Thiel, Coinbase and Digital Currency Group were all early investors in Reserve.
Flashback: Jiménez has become known for his role in spearheading Venezuela's now-dead CBDC, the "Petro," or as the New York Times dubbed him, "the Coder" to "the Dictator" Nicolás Maduro.
Reserve's Freeman in an early blog post called the RPay CEO "one of the authentic ones," explaining the controversial new hire when he tapped him to join the team in March 2020.
State of play: RPay wants to rebuild starting with the U.S. in order to develop inroads back into LatAm markets — now prioritizing what was previously marked as a later-in-development phase on its roadmap.
What we're watching: RPay is pursuing the shift with a slimmed-down team — the company laid folks off in February, though they were isolated to the app and not the broader Reserve Protocol.
The bottom line: Per Jiménez: "Despite the significant change in our operations, we do not consider this as starting from scratch."
"We see these changes as a strategic reorientation, not a complete reset."
Go deeper