Home health group sues CMS over payment cuts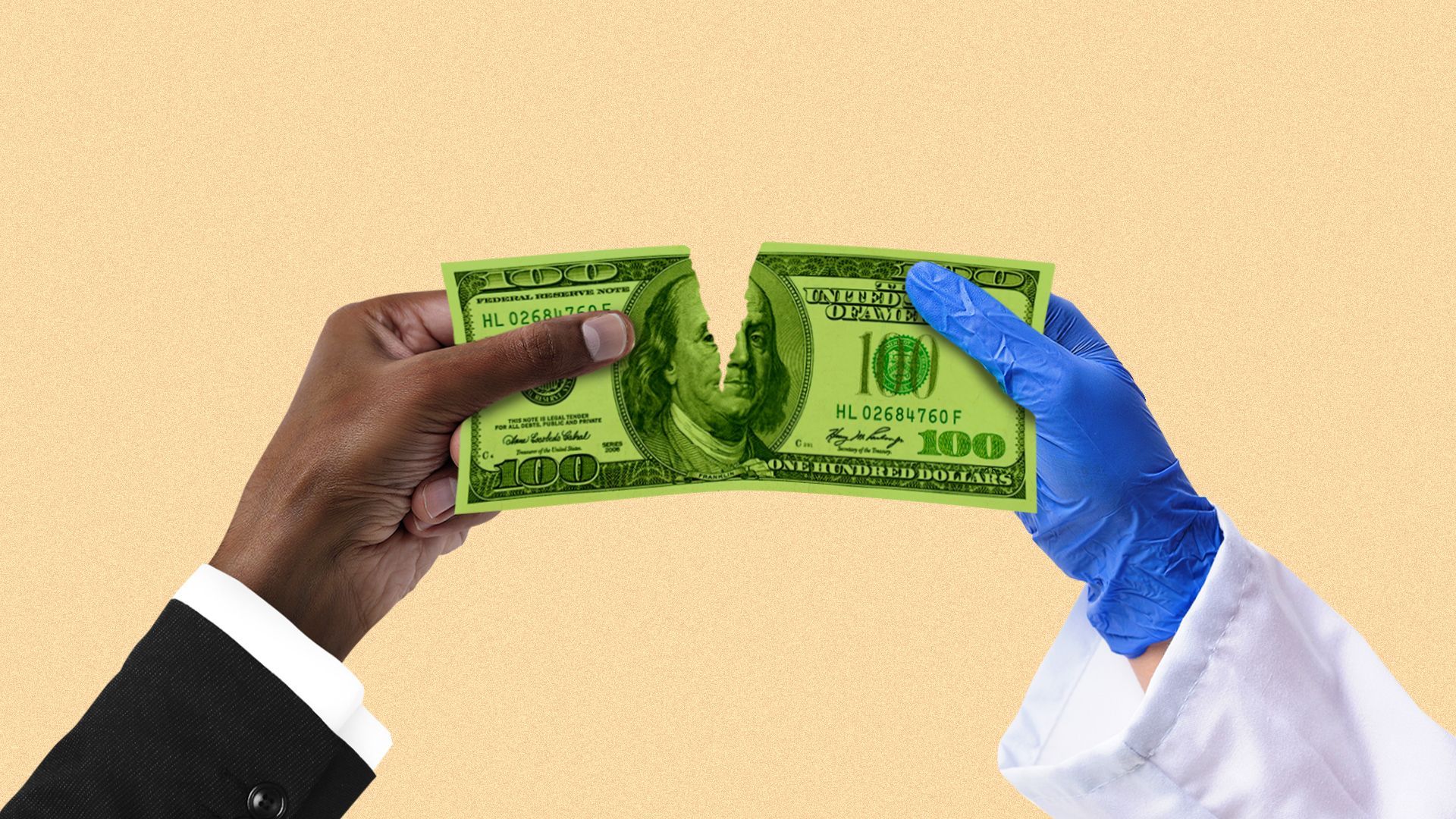 The home health industry is suing the Biden administration over hundreds of millions of dollars in planned Medicare cuts that it says were improperly calculated and could imperil in-home services nationwide.
Why it matters: The National Association of Home Care and Hospice suit, filed Wednesday in U.S. District Court for the District of Columbia, escalates tensions between home health agencies and the administration over the way providers are paid.
The trade group has hinted at the possibility of legal action since last summer.
"We think the plain language of the law does not permit the approach they've taken," Bill Dombi, president of NAHC, told Axios.
Catch up quick: Congress in 2020 directed the Centers for Medicare and Medicaid Services to change the Medicare payment system for home health.
Because the new system isn't supposed to change the total amount of Medicare dollars provided for home health services overall, Congress required CMS to adjust payments based on how home health companies might change their practices going forward.
CMS decided last year to phase in 3.9% of a larger cut, or $365 million reduction, for 2023.
But when NAHC saw that CMS proposed a further 5.65% cut last week, or about a $870 million decrease, the group decided to go to court, Dombi said.
A 2024 home health payment update partially offsets the cut, resulting in a proposed aggregate 2.2% payment decrease for home health companies.
The details: The trade group claims CMS disregarded Congress' instructions to figure out the difference between how regulators assumed home health companies would respond to the new payment system and how they actually did, the lawsuit states.
Home Health Services of Mary Lanning Healthcare in Nebraska has seen its Medicare revenue decrease from $877,533 in 2019 to a projected $559,736 in 2024, the lawsuit says. The 51-year-old company has reduced its service area and limited its on-call availability as a result.
A CMS spokesperson said the agency does not comment on litigation.
The intrigue: Medicare is the best payer to home health agencies, so significant cuts to the program are causing a backlash, said David Grabowski, health policy professor at Harvard Medical School.
With funding cuts, providers say they will have to cut back on services and patients will lose access to care, which could happen at the economic margins, Grabowski said.
But on the whole, he said the industry can likely withstand the cuts.
"I'd be surprised if we saw a lot of agencies closing up shop," Grabowski told Axios.
Go deeper