Home health industry mobilizes to stop Medicare cuts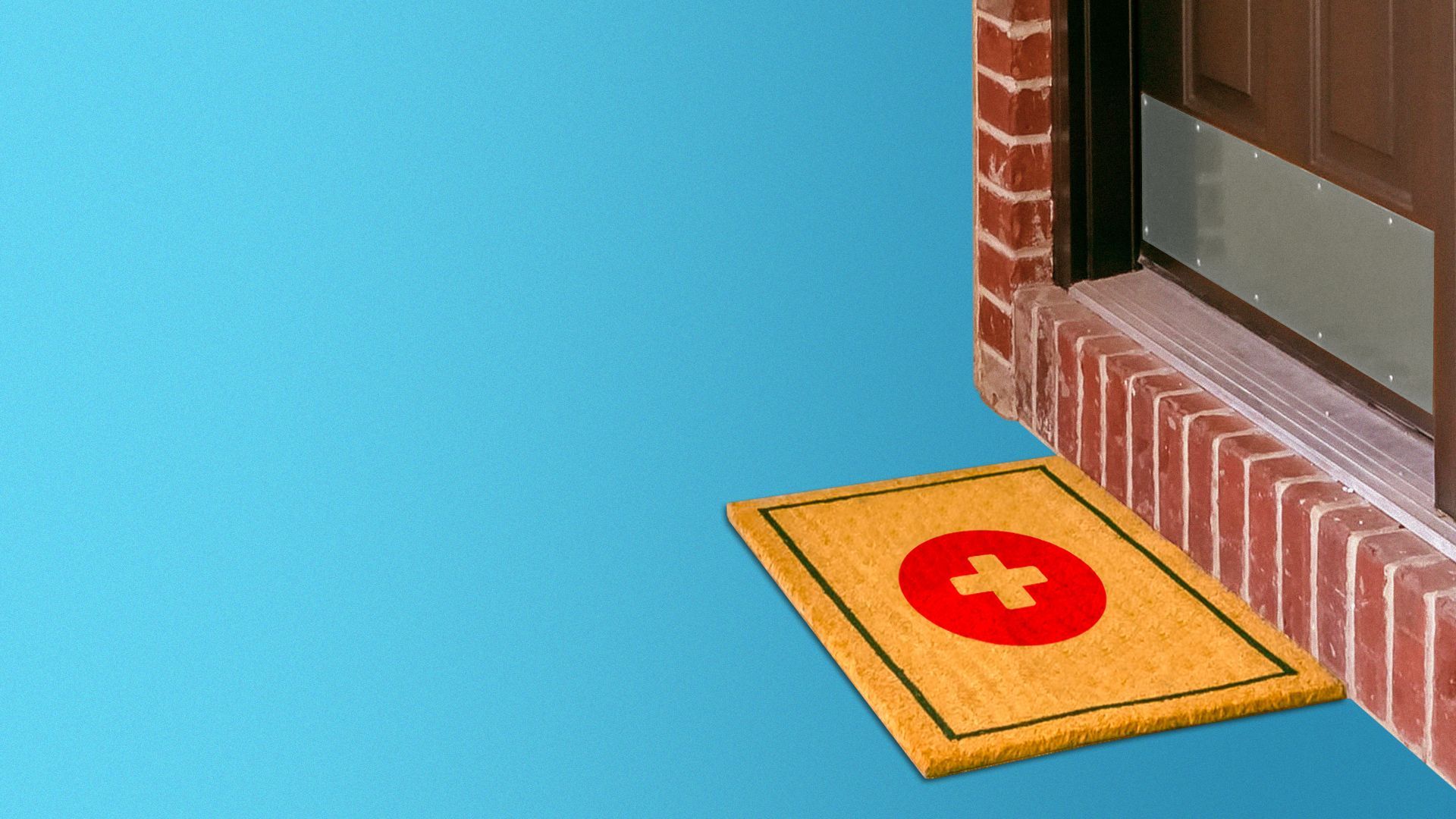 Home health agencies are reviving their lobbying fight to prevent Medicare cuts to the industry.
Why it matters: Legislation backed by home health trade groups to stop the cuts comes just before CMS is expected to propose a road map for the second phase of payment reductions.
The organizations say the cuts would severely hamper patient access to home care.
Catch up quick: In November, CMS decided to phase in Medicare reductions to home health agencies after changing the industry's reimbursement system in 2020.
The new system isn't supposed to increase Medicare spending, so CMS had to cut payments going forward to adjust for how it thought companies would respond to the system change.
CMS also plans to claw back the extra $2 billion it paid to home health providers in 2020 and 2021 as a result of the new system.
Home health groups pushed for Congress to stop the cuts in last year's omnibus bill, but didn't get their way.
The groups say the methodology CMS used to calculate the cuts is illegal, though no lawsuit has been filed yet.
Where it stands: Sens. Debbie Stabenow and Susan Collins introduced a bill last week that would strip CMS' authority to adjust home health payments under the new reimbursement system.
The pair sponsored a similar bill last fall that would have delayed the cuts until 2026. This year's legislation would go further by fully repealing the permanent and temporary pay cuts CMS has scheduled for the industry.
This year's bill doesn't explicitly ask regulators to rebate the money saved through the first phase of cuts that went into effect this year.
"We talked a bit about whether or not there should be some articulated mechanism for that process, but the [HHS] secretary has that authority already if they want to use it," said Joanne Cunningham, CEO of the Partnership for Quality Home Healthcare.
Stakeholders are working with House lawmakers to introduce a companion bill as well, said Bill Dombi, president of the National Association for Home Care & Hospice.
Of note: The Stabenow-Collins bill also directs the Medicare Payment Advisory Commission to consider the impact of all payers on access to care for Medicare home health beneficiaries in its reports.
"For many, many years, we've been pushing MedPAC to be more comprehensive in their analysis," Dombi said. "Even more importantly, they weren't very revealing as to what the overall financial status of home health agencies were."
The commission recommended a 7% decrease in Medicare base payment to home health agencies for 2024, writing that "access is more than adequate in most areas and that Medicare payments are substantially in excess of costs."
Yes, but: The Finance Committee has no plans to take up the bill yet, a committee aide told Axios.
What we're watching: CMS will release a proposed payment update for 2025 in the coming days. The rule could include a roadmap for the next phase of permanent cuts and plans for recouping the extra money paid out in 2020 and 2021.
"Best-case scenario is CMS has heeded our warnings on access issues and decided not to apply any adjustment for 2024," Dombi said about the upcoming rule.
Analysts at TD Cowen predict that home health is at the highest risk for Medicare cuts among health care sectors in 2024.
Go deeper