Venture capital activity takes a Q2 tumble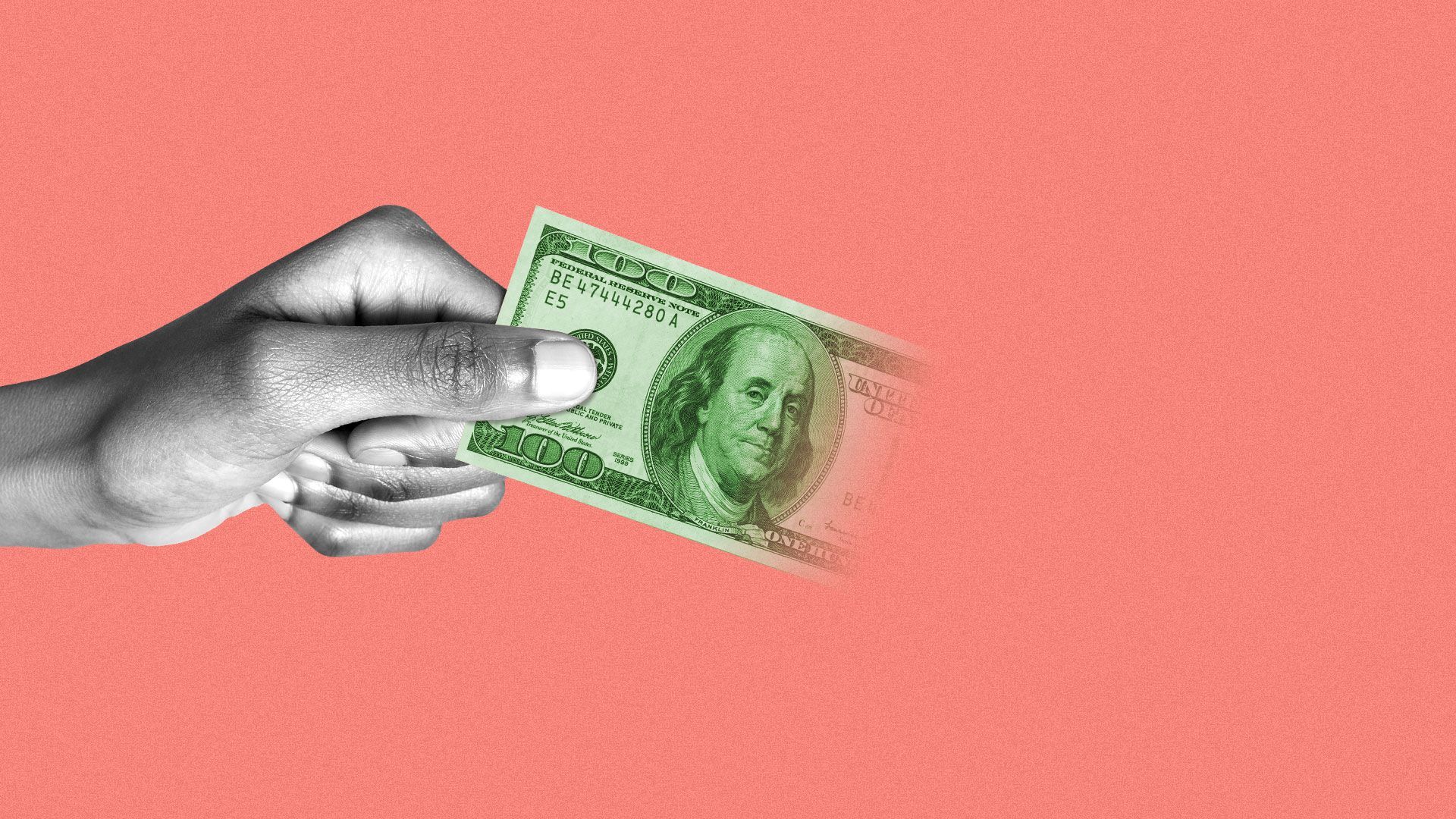 Venture capitalists looked at dwindling M&A activity in Q2 and said, "Hold our fleece vests."
Driving the news: Global VC disbursements decreased by a greater percentage between April and June than did global M&A, with $87.4 billion representing a 42.8% year-over-year decline, per data released this morning by PitchBook.
The number of deals was off 38.7%, signaling a slight increase in average deal size.
U.S. deals took a particular hit. Not only were they down 48% year-over-year, but also down 13.1% from Q1 2023, whereas global deal volume climbed 1% quarter-over-quarter.
Between the lines: The shrinkage isn't surprising, despite some mega-deals for generative AI startups.
Liquidity remains difficult to come by, and the Nasdaq rebound has been largely driven by a handful of Big Tech companies that are being handcuffed by antitrust regulators from making new acquisitions.
Look ahead: The bull case would be that lingering recession fears dissipate and that that IPO momentum builds into a frenzy by Halloween.
The bear case would be that VCs continue to spend an inordinate amount of time triaging existing portfolio companies, crossover investor "tourists" continue to stay away and that everyone remembers the current volume is still quite high by pre-pandemic standards.
Go deeper