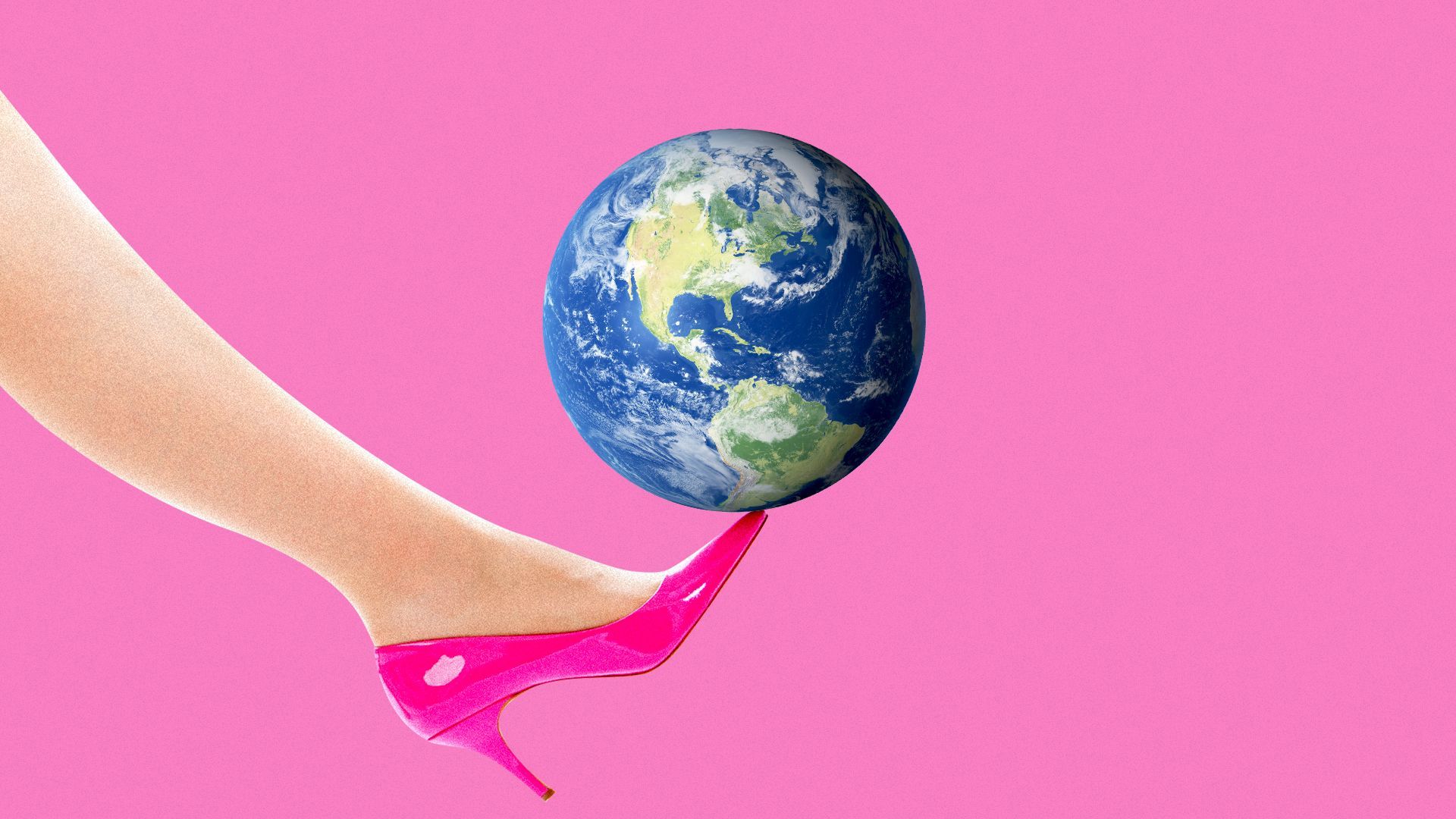 The Barbie PR and marketing teams have been working overtime to make it feel like we are living in a Barbie world.
In the lead up to the release of the new Barbie movie, directed by Greta Gerwig and starring Margot Robbie and Ryan Gosling, the Mattel and Warner Bros. Discovery teams have generated Barbie-mania through social media campaigns, experiential marketing and brand partnerships.
Why it matters: This strategy has proved to be a buzzier and possibly more cost-effective way to market the movie over the traditional media spend route.
Details: The teams have secured more than 100 brand partnership deals in the lead up to the July 21 movie release.
These crossovers ranged from Barbie-themed X-Box consoles, Pinkberry frozen yogurt flavors, Ruggable collections and OPI nail colors.
Fans can also book a stay at Barbie's Malibu Dream House courtesy of Airbnb or simply tune-in to the Architectural Digest tour of Barbie's mansion.
On the local level, pre-planned pop-ups in cities like Chicago, a boat cruise in Boston and Warner Bros. PR team even reached out to micro-influencers, like Washington, D.C.'s beloved Barbie Pond.
Between the lines: These brand partnerships are expected to cast a halo effect across the entire Mattel catalogue — and generate a lot of profit in the meantime.
"In some [partnership] agreements, a brand pays Mattel a flat licensing fee, while others give Mattel a 5% to 15% cut of sales," according to a report in The Wall Street Journal.
What they're saying: "Our goal for this summer and this year is for Barbie to be everywhere and for her to be ubiquitous," Lisa McKnight, Mattel's global head of Barbie and dolls portfolio, previously told Axios' Jennifer A. Kingson. "We want to re-engage fans who may not have been with us — the 20-something crowd and older."
By the numbers: Since January, close to half a million articles have been written about Barbie, 86,000 of which were published in the past month alone, according to MuckRack data.
Of those articles, only 1.4% were about the Barbie movie trailer. The rest covered PR efforts like partnerships, local events and celebrity buzz.
Zoom in: Barbie has also successfully tapped into meme culture and has seen more than 6 million engagements across social media in the past six months, per data collected by NewsWhip.
What to watch: It remains unknown how this level of press and engagement will translate to box office sales, but already, the film looks poised to exceed expectations.
Warner Bros. Discovery has modestly projected that the film would bring in $60 million in its debut weekend.
While Barbie has some competition from Universal Pictures' "Oppenheimer," early tracking data obtained by The Hollywood Reporter suggests it's on pace to cruise past its competition during its opening weekend.
What's next: This is just the beginning for Mattel's film division and its marketers.
Go deeper