Fringe gender-chemical theory goes mainstream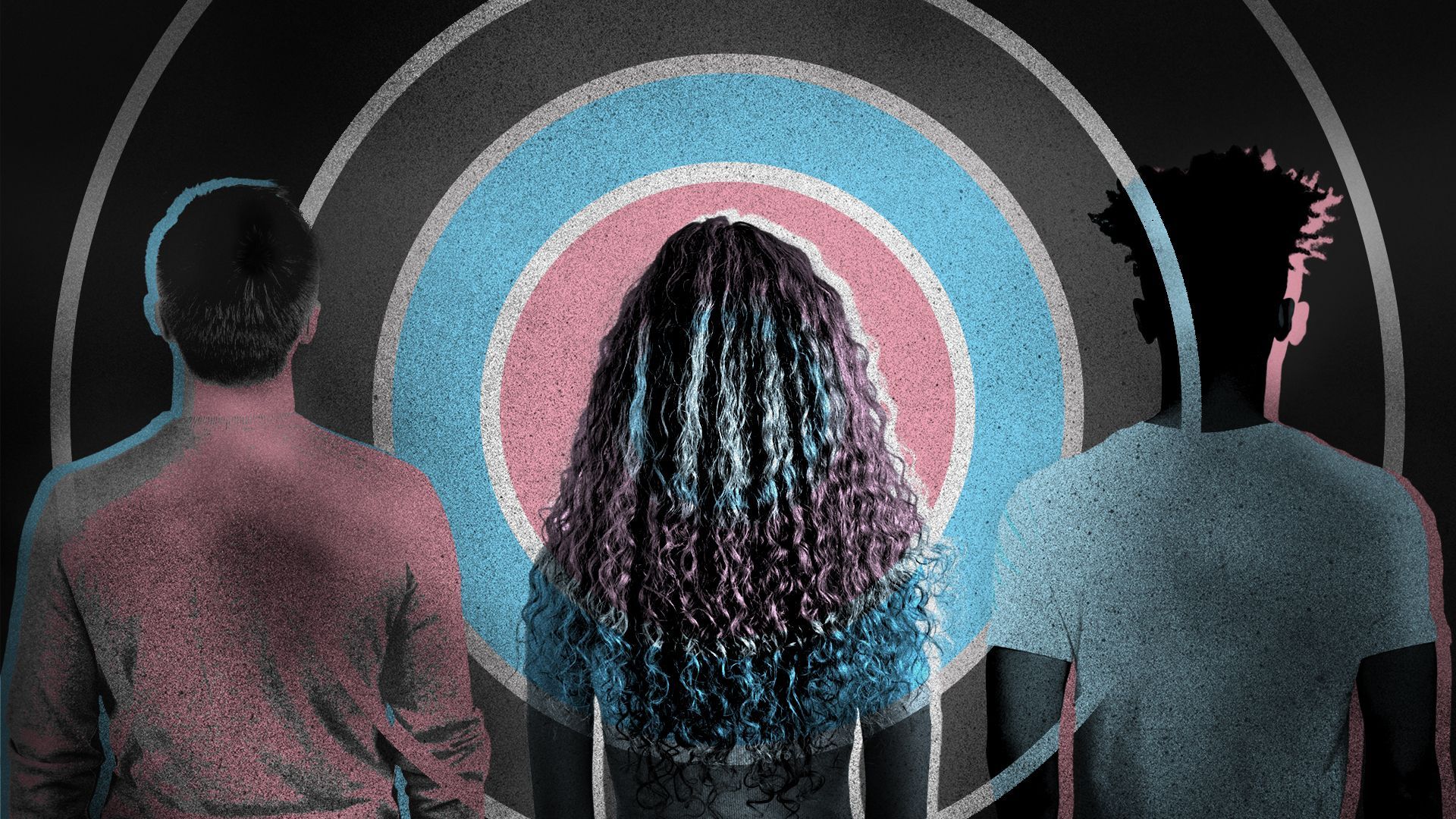 Without scientific evidence, fringe political figures are increasingly blaming the existence of transgender people on environmental pollution.
Why it matters: The gender-chemicals theory may embolden existing biases against an already-marginalized group, medical experts and scientists say.
Details: Democratic presidential candidate Robert Kennedy Jr. claimed on a podcast last month that "chemical exposures" were contributing to children experiencing "sexual dysphoria."
Kennedy, an environmental activist, fretted about studies of "endocrine disruptors" including a pesticide, atrazine, that a scientist showed could make frogs grow reproductive organs of the opposing sex.
"If it's doing that to frogs, there's a lot of other evidence that it's doing it to human beings as well," Kennedy told media personality Jordan Peterson in an interview YouTube later removed from its website.
The Kennedy campaign told Axios he misspoke when he said "sexual dysphoria." He meant "gender dysphoria," a medical term used to describe discomfort with differences between someone's sex assigned at birth and gender identity.
How we got here: Extreme political figures in the U.S. and Europe have latched onto several iterations of these conspiracy theories since 2015, and it's gained more steam on social media and podcasts in recent years.
Far-right conspiracy theorist Alex Jones for years has proffered the theory that chemicals in the environment, including atrazine, are turning frogs and humans "gay." He did not immediately respond to an email from Axios.
Reality check: Tyrone Hayes, the scientist who conducted the pesticide research Kennedy referenced, told Axios he was "offended" by someone using his work to suggest transgender people are "contaminated."
Hayes said the chemical's impacts on gender identity have not been researched.
Shanna Swan, an expert on "endocrine disrupting" chemicals, told Axios she doesn't rule out the potential for them having some gender impact given the ways she's found they impact human reproduction.
But Swan said any link between the chemicals and human gender is "highly uncertain" and that there's no evidence of a rise in trans people.
Kennedy's campaign clarified in a statement that "he believes that atrazine and other endocrine-disrupting chemicals may be part of the reason for the rapid rise in the number of people identifying as transgender but does not believe there is any definitive proof of this."
Between the lines: Trans rights advocates told Axios they see the gender-chemical rhetoric as part of a broader political war.
A sudden flood of state-level efforts to restrict the medical care options and gender ID rights of trans people is fueled by many of the Christian and conservative groups that led the charge against Roe v. Wade.
Legislators supporting these laws have at times deployed dehumanizing rhetoric, like one Florida legislator calling trans people "mutants from another planet."
What they're saying: "It's just people have seized upon that and turned it into a conspiracy theory to use as ammunition as part of this war against the LGBTQ community," said Mark Pitcavage, a senior research fellow at the Anti-Defamation League's Center on Extremism.
Equality Florida press secretary Brandon Wolf told Axios the gender-chemical rhetoric is part of a "cocktail of hysteria" that has aided in passing anti-LGBTQ laws.
The bottom line: Chemicals may play an outsized role in everyday life, but there's no evidence they make humans transgender.
Go deeper