Younger 2024 candidates highlight athletic prowess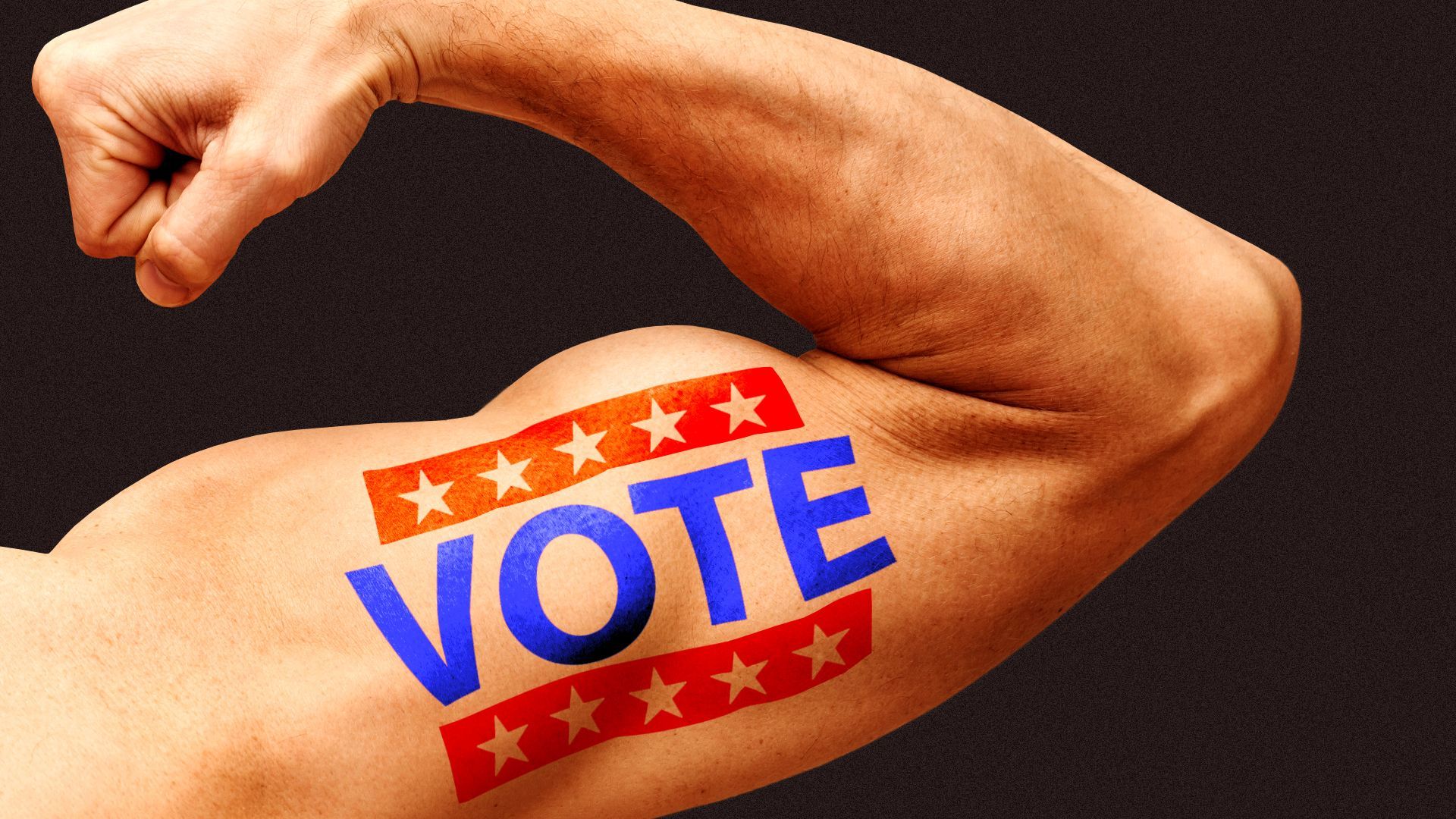 From tennis to push-ups to running, candidates challenging former President Trump and President Biden are emphasizing their athletic abilities.
Why it matters: The messaging from the challengers is clear: They're young, they're energetic and in better physical — and perhaps mental — shape to do the job.
What we're watching: Entrepreneur Vivek Ramaswamy, 37, has incorporated tennis into his campaign schedule, hosting events like "Tennis with Vivek" and posting videos of himself playing.
Between the lines: Biden, 80, bikes and uses the Peloton — working out at least five days a week — and Trump, 77, golfs.
"There's an inherent contrast — that none of them will come right out and say," Chris Cillizza, author of "Power Players: Sports, Politics, and the American Presidency," told Axios.
"When you have a Democratic president who is 80, and about whom the public has major doubts that he is up to the job, having RFK Jr. doing pushups and showing off his physique is an obvious way to compare the two."
Flashback: Former President Obama was a huge basketball fan and frequently sank 3-point shots dressed in business attire at opportune moments, including days before the 2020 election in a Michigan gym while campaigning with Biden.
David Plouffe, Obama's campaign manager, wrote in his memoir, "Audacity to Win": "Obama looked like the future."
The bottom line: "Voters like the idea of their leaders as hale and hearty — representing the best of us," Plouffe wrote. "Sports is the easiest — and most easily digestible — way to do that."
Go deeper