Exclusive: Nonprofit targets super PACs with $50,000 crowdfunded contest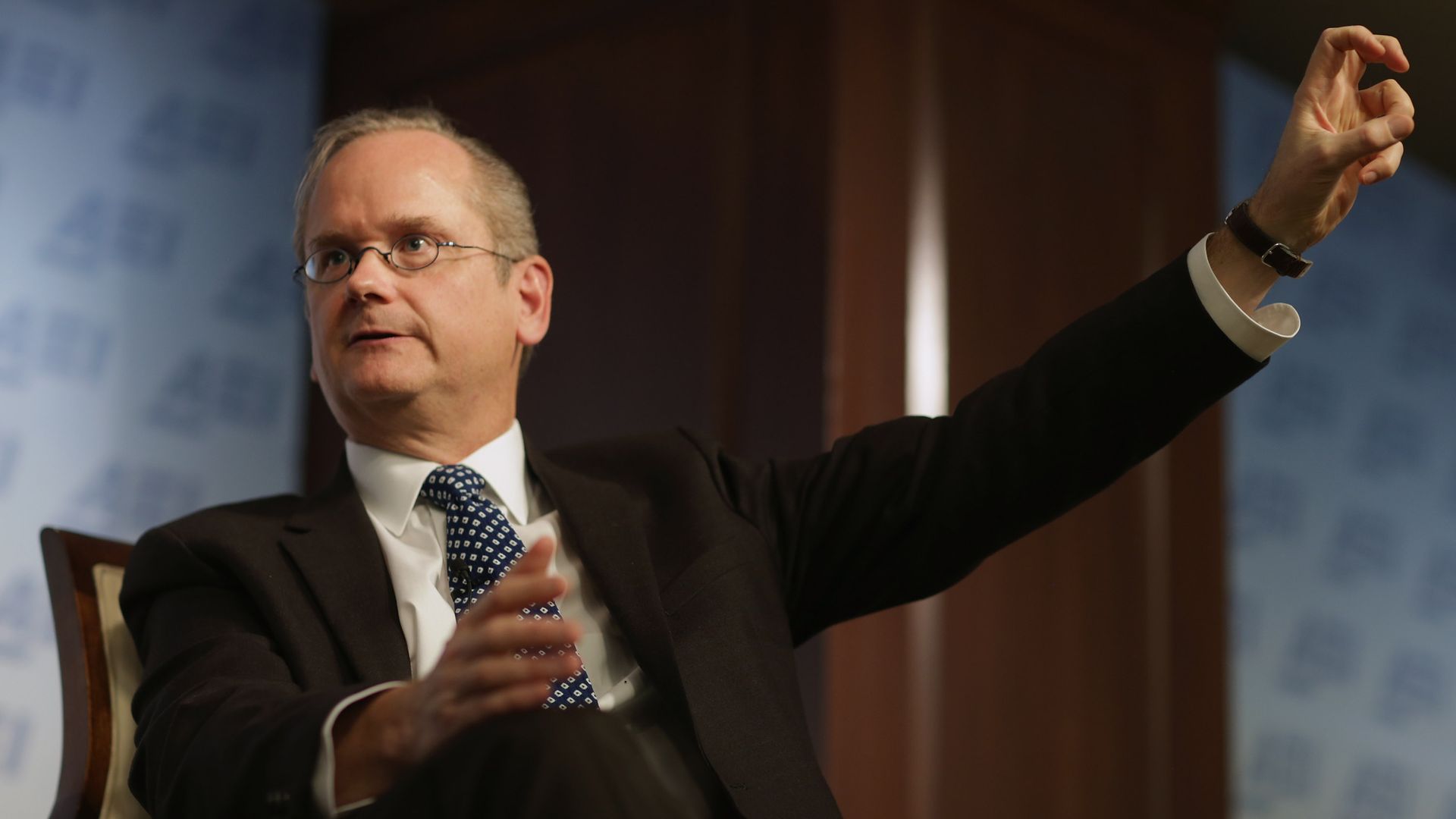 The nonprofit Equal Citizens began crowdsourcing for a video contest this week that could earn the winner at least $50,000, attorney and political activist Lawrence Lessig told Axios.
Driving the news: The goal is to make "it so unavoidably clear, that even lawyers who understand it enough, begin to shift the conventional wisdom about whether Super PACs are constitutionally protected or not," said Lessig, the founder of Equal Citizen, a nonprofit devoted to fighting corruption and promoting equality.
In his 15 years of advocacy, Lessig said he's "never been more optimistic about a clear path" to regulating super PACs, but the challenge is getting legal experts to buy into theories challenging conventional wisdom.
That's why Equal Citizens is hoping to launch the competition asking participants to create compelling videos challenging the notion that super PACs are required by the First Amendment.
"What we were thinking at Equal Citizens was, how can we kind of break through that stubbornness and get people to focus on what is an obvious, really literally, logical mistake in the decision of the D.C. Circuit?" Lessig said.
Zoom out: Lessig, a professor at Harvard Law School, briefly ran for president during the 2016 election on a platform of overhauling campaign finance laws.
Citing an argument made by lawyers at Free Speech for People, Lessig is challenging the 2010 decision by the D.C. Circuit Court of Appeals in SpeechNow.org v. FEC, which ruled that contribution limits on what individuals could give and what SpeechNow could accept violate the First Amendment.
The appeals court said that "independent expenditures do not corrupt or create the appearance of quid pro quo corruption, contributions to groups that make only independent expenditures also cannot corrupt or create the appearance of corruption."
Lessig argues that there is a logical error in SpeechNow v. FEC because he believes quid pro quo corruption can exist, even if it involves a contribution to a super PAC, which should open the door to regulation.
Go deeper: Democratic super PAC's $15 million campaign on voter suppression
Go deeper