Hospital margins rebounding post-pandemic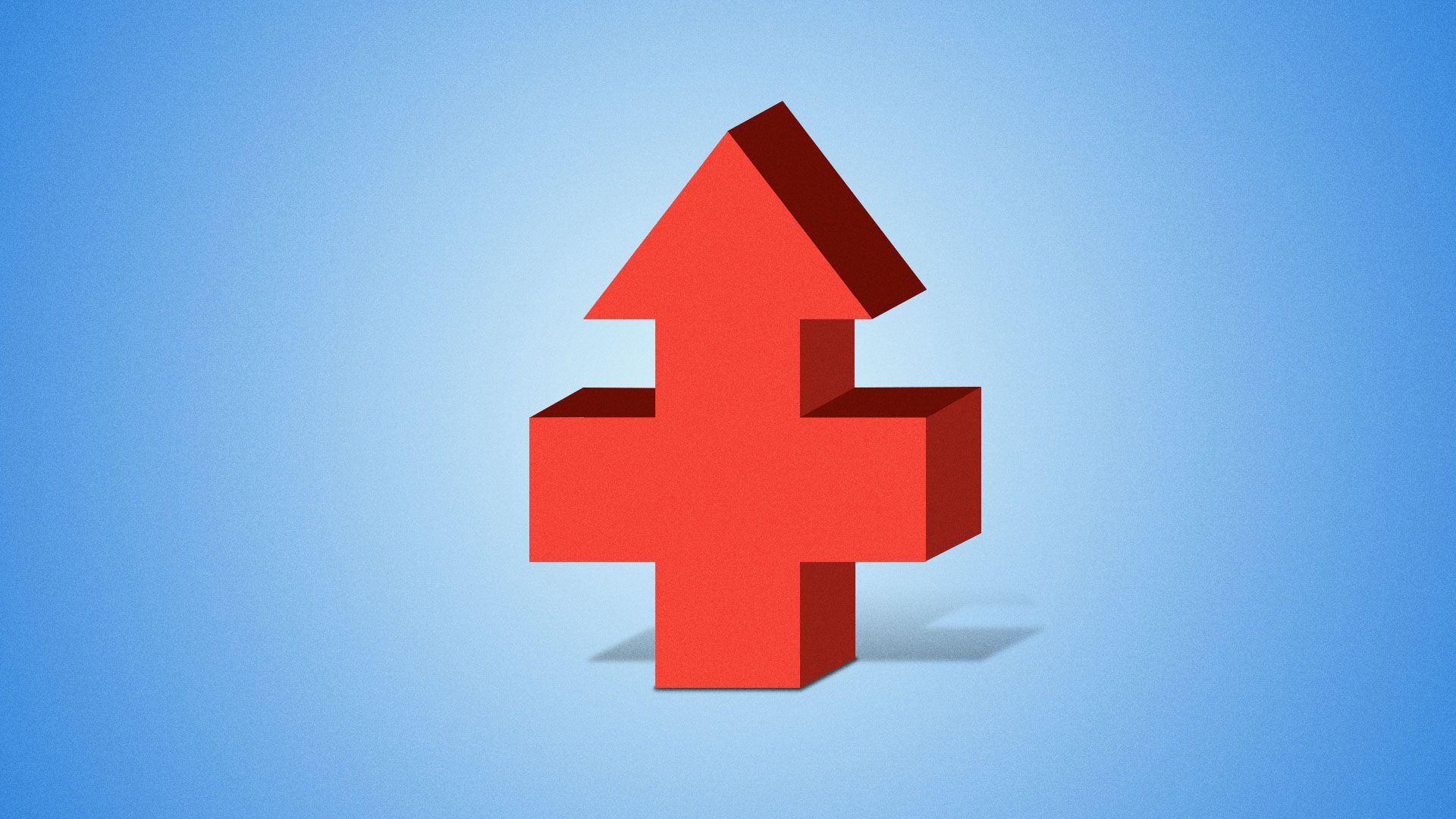 Hospitals' operating margins are moving back into positive territory as patients flock to outpatient clinics and labor costs start to decline, a new Kaufman Hall report finds.
Why it matters: It's another sign the industry's fortunes are improving post-pandemic, which could bolster congressional efforts to change the way Medicare pays health systems.
Driving the news: May marked the third month in a row when facilities recorded positive operating margins (the percentage of revenue kept as profit). The year-to-date operating margin index stood at 0.3%, up from 0.1% the previous two months and considerably higher than 2022, when many facilities were operating in the red.
Revenue from outpatient care is growing at a much faster pace than inpatient care revenue, the report shows.
Labor expenses, which spiked dramatically during the pandemic, are beginning to decrease as well.
The new report validates findings in a Cowen survey of nonprofit hospitals that found revenue growth accelerated in May.
Reality check: Margins are still well below pre-pandemic levels, but things look much more positive than they did in 2022.
Patients are becoming comfortable with inpatient care, with discharges, emergency department visits and operating room minutes all climbing, the Kaufman Hall report says, although modestly on a year-to-date basis.
What we're watching: The positive trend could weigh on insurers, Modern Healthcare reported, stoking investor fears some health plans may not be prepared for a surge in utilization.
Big insurers like UnitedHealth will announce second-quarter earnings in the coming weeks, providing more insight into health care utilization so far this year.
Go deeper