Why junk fees run deeper than Taylor Swift tickets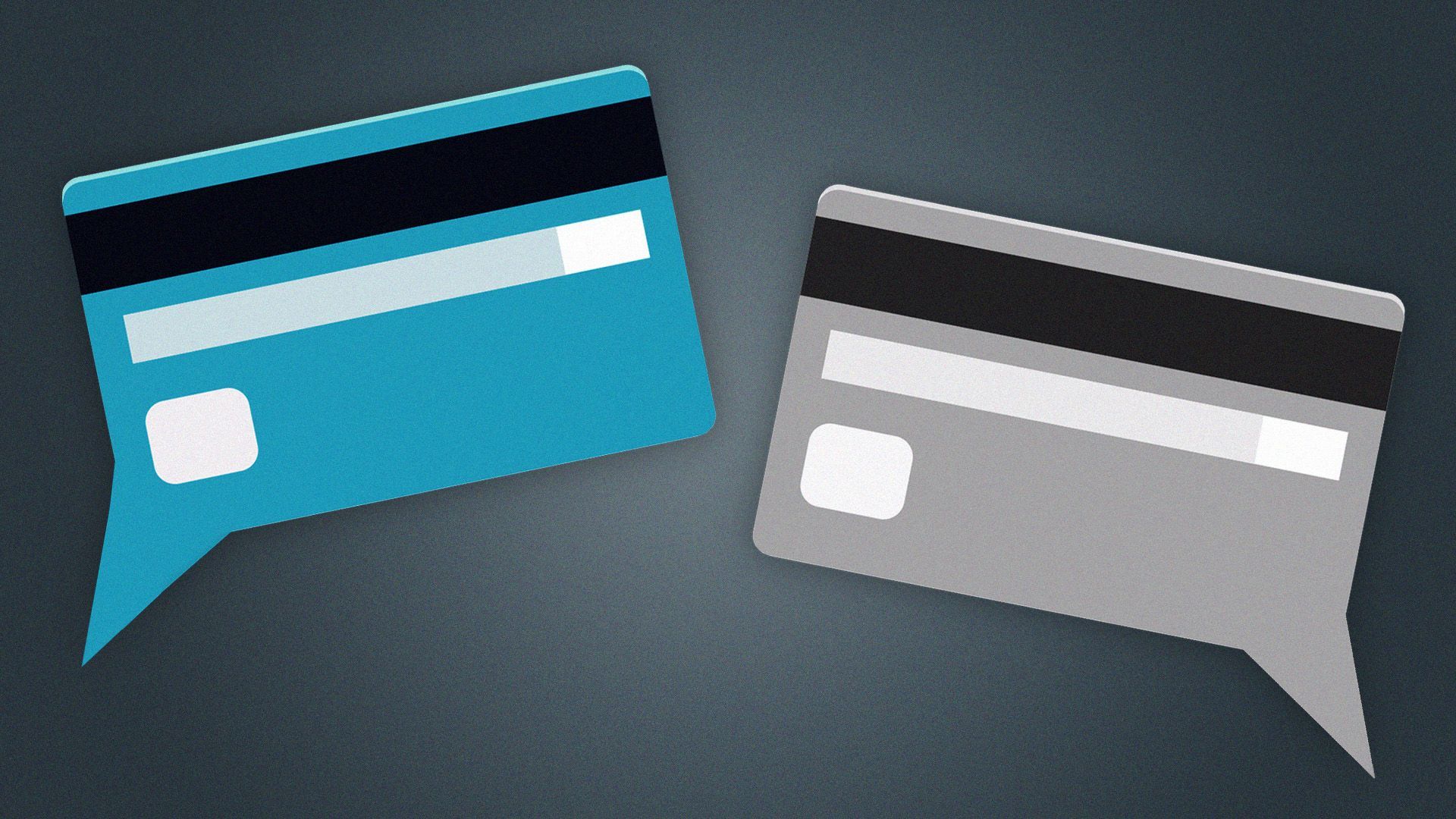 The war against "junk fees" isn't just confined to Taylor Swift tickets, with some credit cards also guilty of obfuscating pricey charges that can blindside consumers.
Driving the news: The Biden administration went on the offensive against extraneous service costs, a problem highlighted by the sky-high prices of Swift's "Eras" tour, Axios Closer's Nathan Bomey wrote earlier this month.
The issue has been targeted by the Consumer Financial Protection Bureau. The agency argues junk fees hide the true cost of any particular good or service by adding charges that aren't readily apparent until the bill comes.
Yet these fees largely exist because they work, as The Wall Street Journal pointed out, even if they cost more in the long run for all kinds of financing.
The big picture: Our current inflationary era has come with rising financial insecurity, which many consumers are navigating by relying heavily on credit.
That has amplified a "cash poor" problem of those living paycheck to paycheck; some of those people may tap alternative payment options like payday loans and "buy-now-pay-later," according to SoLo Funds, a community finance platform.
Zoom in: Working-class and lower-income consumers are often charged higher credit costs up front, SoLo research shows; those who carry balances from month-to-month may not be aware of exactly how much junk fees add to those costs.
As Axios' April Rubin writes, the CFPB has warned junk fees "undermine competition and have serious ripple effects on people's finances."
In fact, credit cards are sometimes loaded with selective fees of their own, which in the worst-case scenario can saddle lower-income borrowers with more debt than they can manage, some experts say.
What they're saying: For certain borrowers, the annual percentage rate (APR) imputed in credit cards doesn't capture their true cost, according to Rodney Williams, co-founder and president of SoLo Funds. This is especially true for "sub-prime" consumers with little or checkered credit histories.
"The APR is a designated fee that accrues over time, the more you keep a balance the more expensive it gets," Williams told Axios in a recent interview.
Those fees do not include a litany of other costs like subscription and late fees, and cash advances that automatically get added to the statement balance.
"None of these are considered APR and will charge interest, and that's how you spiral," Williams added.
Zoom out: On an annual basis, the Federal Reserve publishes a widely followed survey that gauges the economic well-being of U.S. consumers. This includes the all-important question of whether people could manage at least $400 worth of emergency expenses.
That category has flashed warning signs as pandemic-era liquidity dries up and inflation bites.
Between the lines: The biggest issue is that [being] cash poor is really about a percentage of income…cash poor is a much larger group of Americans," Williams tells Axios.
"The right question to ask is if you had an unplanned expense, could you cover a month's worth of expenses?" he says, adding that the average unplanned expense is actually closer to $800. Add on unexpected fees, and those amounts can feed on themselves relatively quickly.
Many households get hit with a "combination of compounding things: lack of hours, flat tires, a sick child," he adds. "The average American doesn't have much in their bank accounts, and it doesn't take much to wipe it out."
The bottom line: Hidden fees are deeper than just the charges you pay to see your favorite musician, and are getting more scrutiny in an era where everyone is paying more for everything.
Go deeper