Abortion rights advocates hope new bill sparks action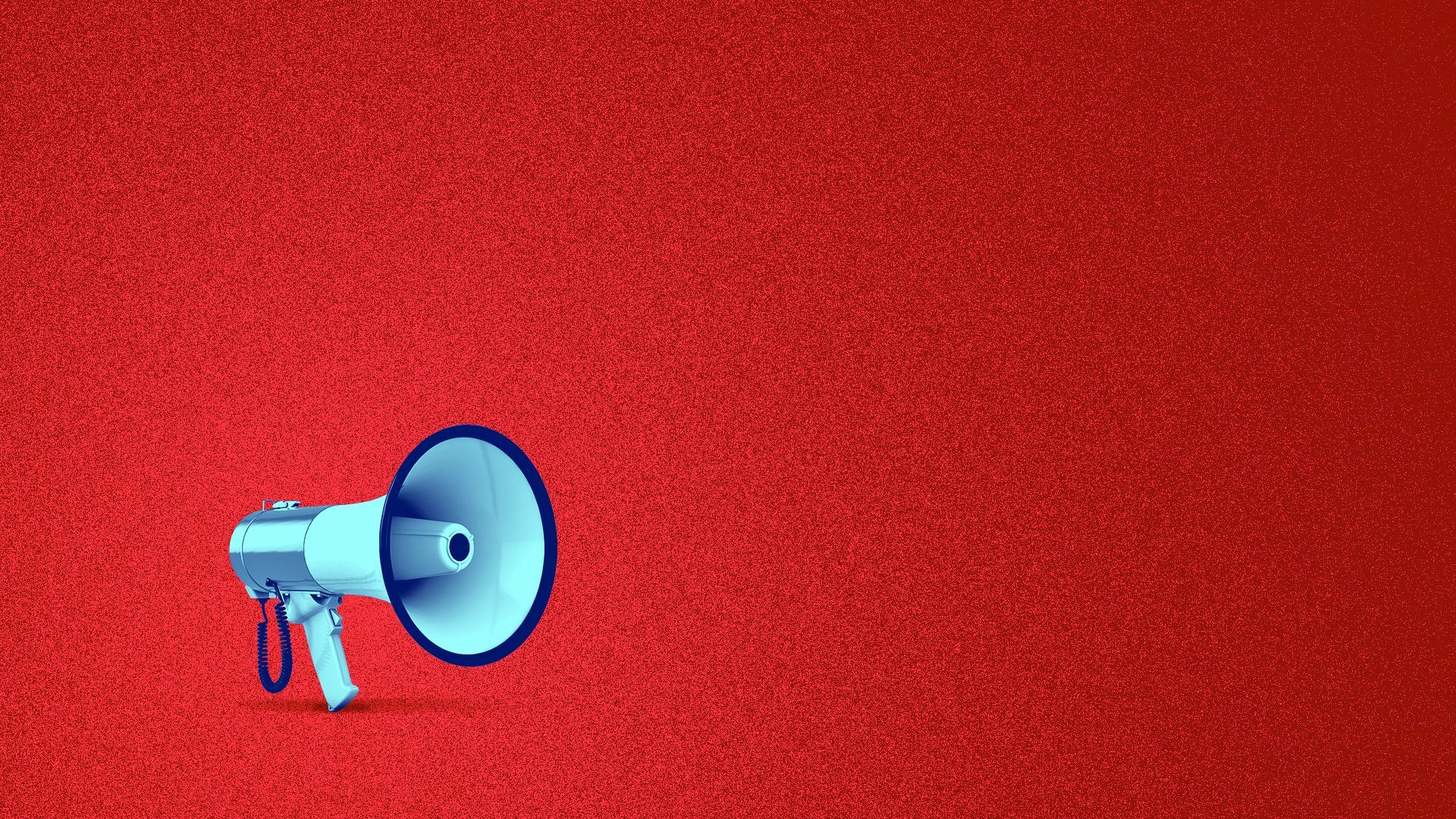 Reproductive rights advocates know a new federal bill seeking to expand abortion access will face an uphill fight in Congress, but they hope it will spring communities of color to action.
Driving the news: The Abortion Justice Act, which calls for increased investments in reproductive care with the aim to better serve immigrants, people of color, and people who identify as LGBTQ+, was introduced Thursday by Rep. Ayanna Pressley (D-Mass.)
The bill, co-sponsored by Reps. Veronica Escobar (D-Texas) and Maxwell Frost (D-Fla.), would also require health insurers to cover abortion and miscarriage care.
What they're saying: Lupe M. Rodríguez, executive director of the National Latina Institute for Reproductive Justice, tells Axios Latino that the groups championing the bill know it will face a big challenge.
"We're not under any sort of delusion that the votes are there right now, but we see this as a vehicle to continue to organize and to make a statement in Congress about what our communities really need and want."
Rodríguez hopes the bill and other actions from abortion rights advocates, such as pushing the White House to sign an executive order expanding birth control access, will motivate people to vote on the issue.
"This groundbreaking legislation creates a roadmap to ensure that abortion care is available without hurdles or stigma for people of color working to make ends meet, young people, LGBTQ, and gender nonconforming people – and is accessible in the communities where we live," the group Advocates for Youth said in a statement.
Why it matters: Among women of color in the U.S., Latinas are most impacted by state abortion bans and a lack of reproductive care access, according to a November study by the National Partnership for Women & Families and the National Latina Institute for Reproductive Justice.
42% of U.S. Latinas ages 15 through 49 (around 6.5 million) live in 26 U.S. states that banned or are likely to ban abortion, according to the study, which also found that many Latinas are already mothers or live in impoverished conditions that would be exacerbated if they were denied an abortion.
Between the lines: Just 28% of Latinos in the U.S. support making abortions illegal under any circumstance, while 70% oppose it, according to the latest Axios Latino-Ipsos poll in partnership with Noticias Telemundo.
35% of polled Latinos support state measures to restrict access to medication abortion pills.
Subscribe to Axios Latino to get vital news about Latinos and Latin America, delivered to your inbox on Tuesdays and Thursdays.
Go deeper