Anti-corruption candidate stuns in Guatemala, claims runoff spot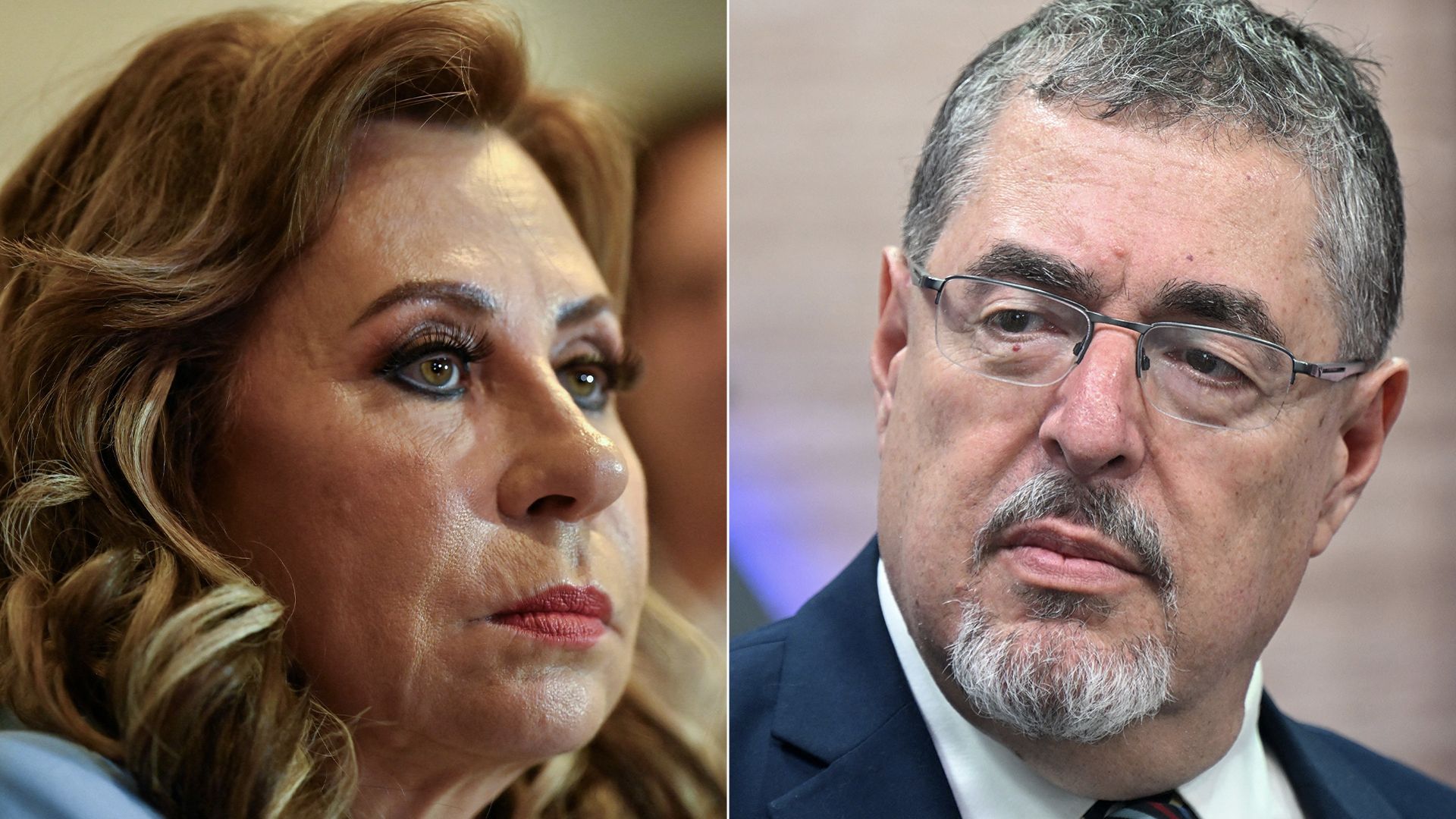 A center-left, anti-corruption candidate in Guatemala's presidential election defied expectations this weekend by claiming a spot in the runoff.
State of play: Bernardo Arévalo, a former diplomat and Congress member who ran with the social democratic party Movimiento Semilla, will face Sandra Torres, a centrist from the National Unity of Hope party, in the Aug. 20 runoff.
This is the third consecutive time that Torres, a former first lady, has moved on to the second-round presidential vote. She's never won.
Arévalo ran mostly on promises to tackle corruption while Torres ran on pledges to slash the costs of medicines and sales taxes.
The big picture: Guatemala headed into the election with experts warning of democratic backsliding due to attacks against journalists, human rights activists and anti-corruption prosecutors. Voters told pollsters they were most concerned with crime and corruption rates.
Details: Torres received nearly 16% of the votes, while Arévalo got about 12%, according to results shared Monday by the electoral court.
The small shares reflect the large number of candidates who ran — 19 — and the country's multi-party system.
Nearly a quarter of voters either didn't fill out the presidential ballot or invalidated their ballot, and 40% did not vote at all, according to government data.
"Voters simply don't feel adequately represented by the political parties on offer," Claudia Méndez Arriaza, reporter of Guatemalan magazine ConCriterio, told Americas Quarterly on Sunday regarding the null vote.
Zury Ríos, a far-right candidate and daughter of the late dictator Efraín Ríos Montt, had been forecast in polls as a likely runoff candidate but fell short, with about 6.5% of the vote.
Ríos's candidacy was controversial in part because of a law barring relatives of coup leaders from running for office. She'd been disqualified from running in prior elections.
Zoom out: Guatemalans also elected the next Congress and hundreds of mayors. Early results show the ruling party, Vamos, will have the biggest share of members in Congress.
Arévalo's Movimiento Semilla and Torres' Unity of Hope also had strong results and are poised to become the second and third-largest political blocs in the house, respectively.
Subscribe to Axios Latino to get vital news about Latinos and Latin America, delivered to your inbox on Tuesdays and Thursdays.
Go deeper