The rise of extreme tourism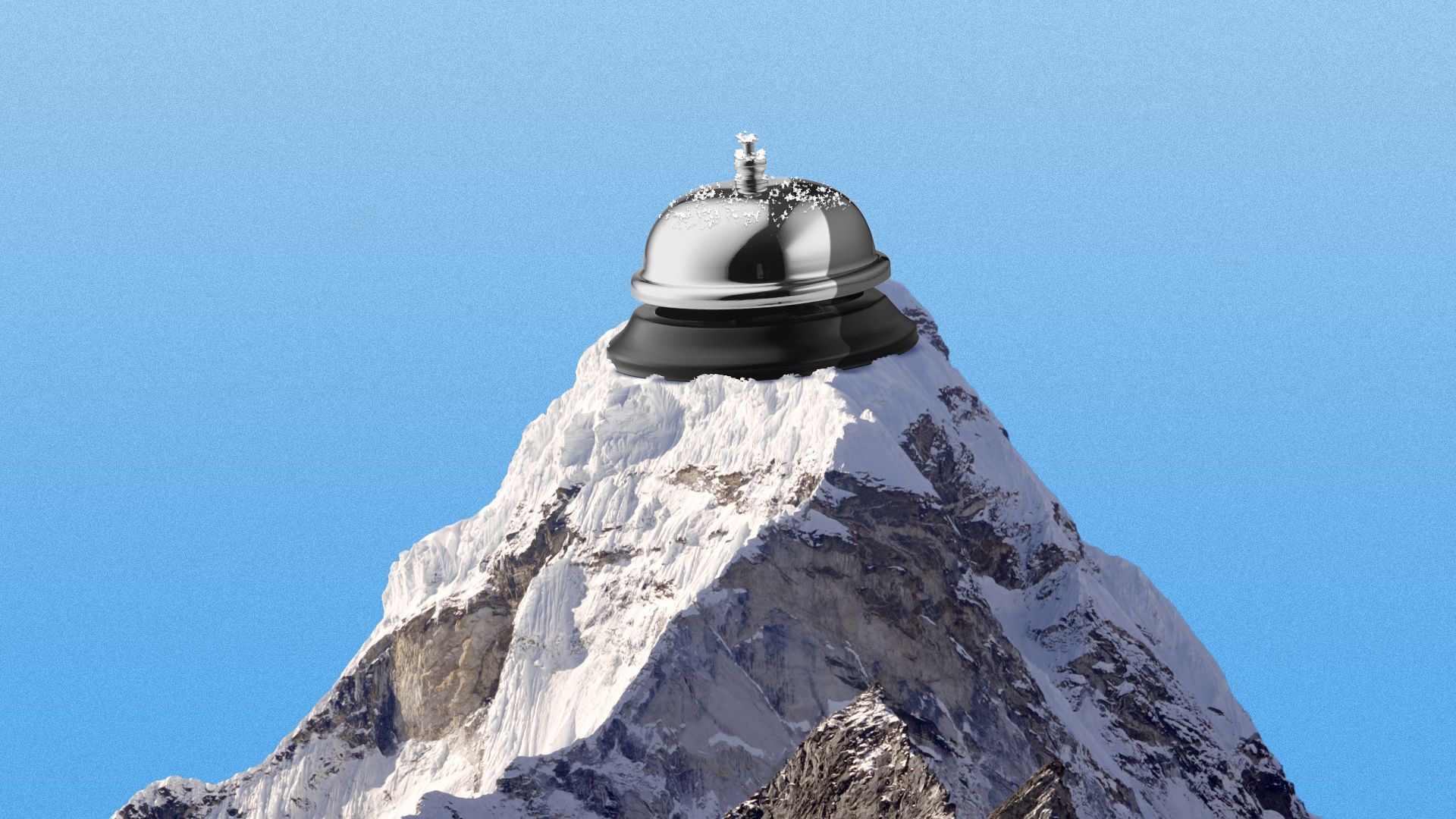 Adventurers around the world are shelling out big bucks to travel to remote — and often dangerous — parts of the Earth.
The big picture: Several factors, including new technologies and post-pandemic demand, are driving a surge in extreme tourism.
The world's wealthiest thrill-seekers are pushing tourism to its limits.
The expedition to the wreckage of the Titanic that went missing this week is just the latest example. Each of the five passengers paid $250,000 to travel nearly 2.5 miles deep into a remote part of the Atlantic Ocean to tour the ruins.
The newest entry on the menu of potentially dangerous, extremely expensive travel — a trip to space — might cost millions.
A journey to the South Pole is just under $100,000, the Wall Street Journal reports.
"There are very few places on the planet that people have never been, and the demand for a unique trip increases its price and value," says James Petrick, a professor at Texas A&M who studies tourism and recreation.
Where it stands: New technology — like advanced spaceships and submarines that can explore the depths of the ocean — is creating new opportunities for extreme travel, alongside pent-up demand.
'With COVID, people were cooped up for so long," said Courtney Iannuccilli, VP of marketing at Active Adventures, which organizes small group trips to destinations in the Americas, New Zealand and the Himalayas. "People are thinking, 'Do your bucket list now because you never know if you won't be able to do it.'"
What they're saying: "There have always been people who are wired to take risks," Pertick said. "They just have more things to do now."
Case in point: Nepal issued a record number of permits to summit Everest during the most recent climbing season, the Journal notes.
The global adventure tourism industry is expected to balloon from $322 billion in 2022 to more than $1 trillion in 2023 as more companies seek to bring tourists to thrilling destinations, according to Grand View Research.
What to watch: The metaverse — where a virtual reality headset would allow you to tour any place on Earth — might offer an alternative to the real risks of adventure for some customers, Petrick said.
"It takes the death out of it but still gives you the excitement."
Go deeper