Pharmaceutical lobbyists challenge Biden's drug law in friendly territory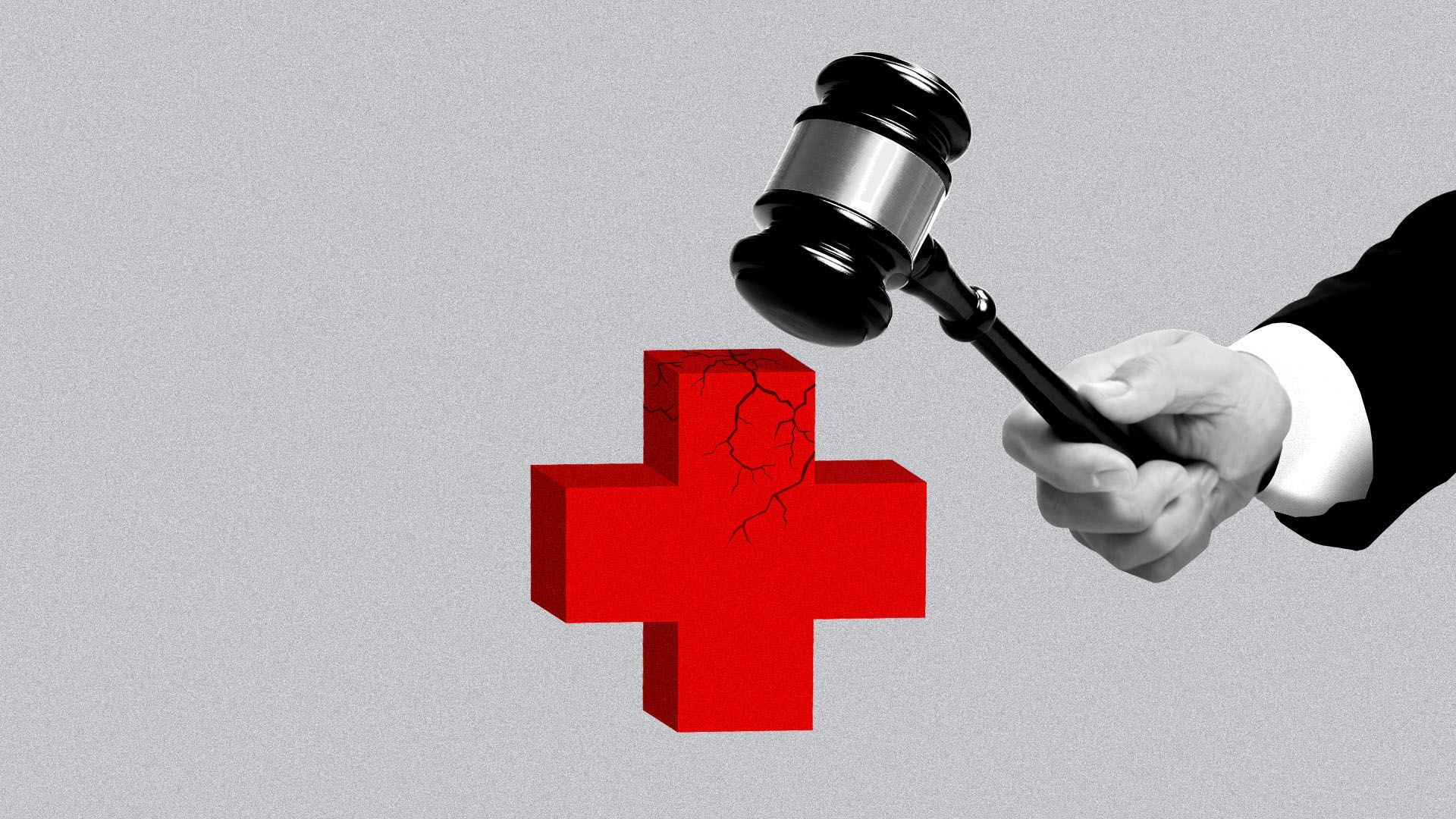 The top lobbying organization for the pharmaceutical industry yesterday filed the fourth lawsuit challenging Democrats' law that gives Medicare the power to negotiate the prices of certain drugs, this time in a Texas district court.
Why it matters: More lawsuits give the industry more opportunities for success. And filing in this particular court means the case would run through the staunchly conservative 5th Circuit Court of Appeals.
Driving the news: The lawsuit, filed by the Pharmaceutical Research and Manufacturers of America, the National Infusion Center Association, and the Global Colon Cancer Association, argues the law is unconstitutional on several grounds, Axios' Peter Sullivan reported yesterday.
The plaintiffs argue it violates: the separation of powers by delegating too much authority to the Department of Health and Human Services; due process by denying drug companies input into the process of pricing drugs; and the Eighth Amendment's ban on "excessive" fines, given the heavy excise tax companies have to pay if they refuse to negotiate.
"This is not negotiation," PhRMA CEO Steve Ubl told reporters, saying the provisions are so burdensome they are actually just "price-setting."
State of play: PhRMA's lawsuit was preceded by ones filed earlier this month by Merck, the U.S. Chamber of Commerce and Bristol Myers Squibb.
All four were filed in courts that run through different circuit courts. Having multiple cases in front of multiple judges increases the odds that the implementation of the law gets delayed.
"In general, of course, if you're able to get that kind of relief, you only need one, so the best strategy if you're trying to get that nationwide injunction is to file in as many places as you can," said Nicholas Bagley, a University of Michigan Law School professor.
"Even if you're not seeking an injunction, if you're making a novel constitutional claim — and these claims are novel — you want as many touches on the bottle as you can get," he added.
Details: The Biden administration has said it will announce the first 10 Medicare Part D drugs subject to price negotiations by Sept. 1, and the negotiated prices for those drugs will go into effect in 2026.
That looming deadline likely helps explain the timing of the lawsuits, some analysts say.
"I continue to believe that one of these lawsuits will find a way to successfully delay the implementation of the drug negotiation provisions," said Raymond James analyst Chris Meekins.
Between the lines: PhRMA's lawsuit asks the court to enjoin HHS from implementing the law, among other things. But whatever its measure of success is, filing in a court that feeds into the 5th Circuit is likely to help the organization achieve it.
"I think that's likely to be the most sympathetic court because they're more skeptical of federal power," Bagley said.
It would have been "malpractice not to have a case teed up for the 5th Circuit."
Go deeper