India signs on to Artemis Accords governing exploration of the Moon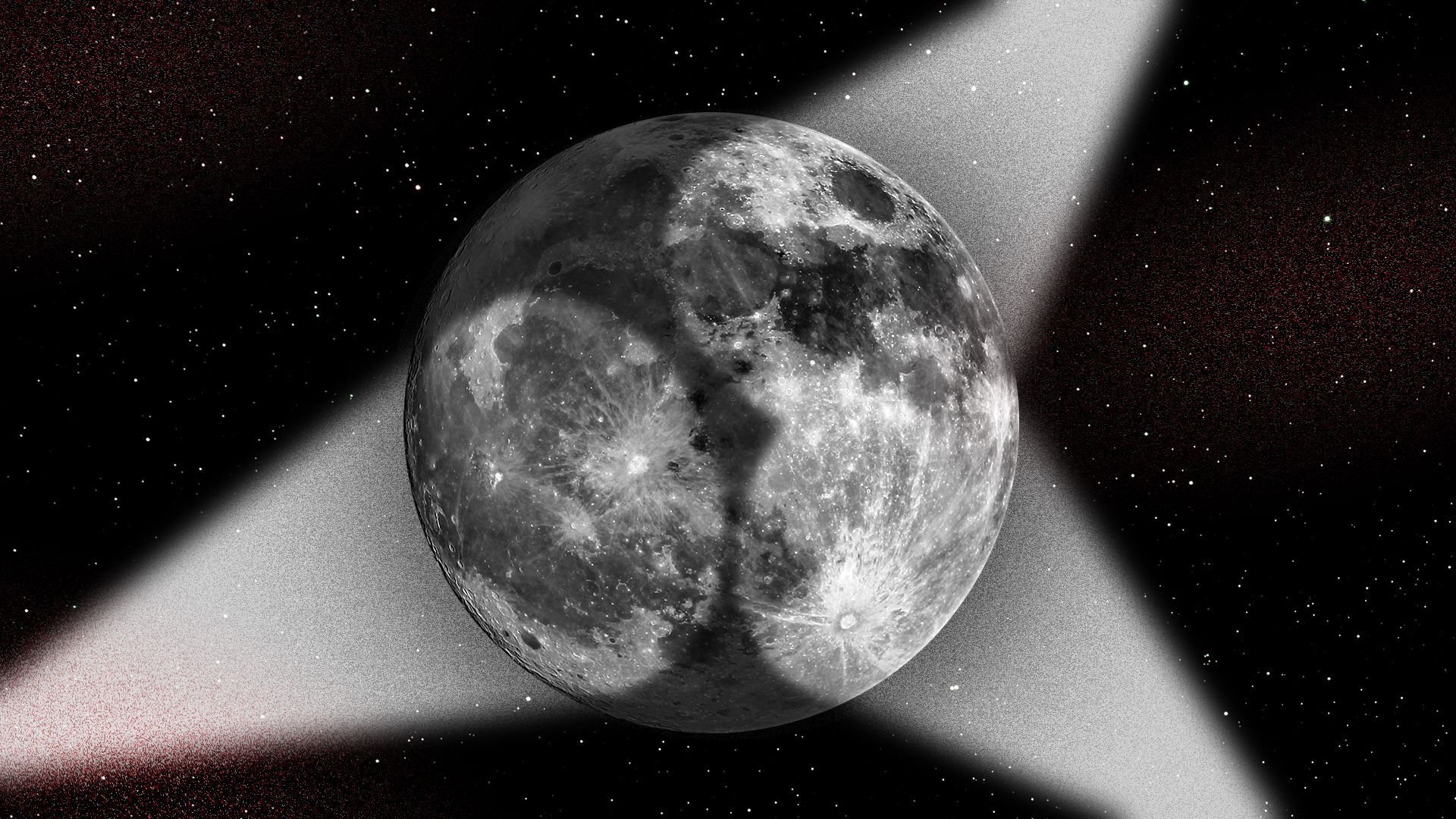 India has signed the Artemis Accords, a U.S.-led agreement governing peaceful uses of the Moon and its resources, prime minister Narendra Modi announced Thursday.
Why it matters: "India has long seen itself as a counter-balance to geopolitical dyads," between the U.S. and Soviet Union in the past and today with the U.S. and China, the Secure World Foundation's Victoria Samson tells Axios.
China and the U.S. are both aiming to send crewed missions to the Moon in the coming decade.
By agreeing to the Artemis Accords, "India has indicated that it leans more towards the U.S. approach to efforts on the Moon," Samson added.
Twenty-six other nations have officially signed on to Artemis Accords.
Driving the news: By deciding to join the Artemis Accords "we have taken a big leap forward in our space cooperation," Modi said via a translator during a press briefing with President Joe Biden Thursday.
NASA and the Indian Space Research Organization are also "developing a strategic framework for human spaceflight cooperation this year," senior administration officials said.
And the ISRO and NASA are planning to send an Indian astronaut to the International Space Station next year.
The news comes after the White House announced earlier this year that NASA would train an Indian astronaut at the Johnson Space Center in Houston. India has largely relied on Russia to help train its astronauts.
The big picture: NASA is planning to launch astronauts to the surface of the Moon as soon as 2025 as part of its Artemis program.
China has said it plans to land its own crew on the Moon by 2030.
China and Russia are also collaborating to build a research station on the lunar surface. Neither nation has signed on to the Artemis Accords.
China's government hasn't released many details of its approach to lunar exploration, but what's known isn't incompatible with the Artemis Accords, Samson said. Both nations are party to the UN's Outer Space Treaty, which governs peaceful uses of space.
Editor's note: This story has been updated to show India has now signed the Artemis Accords.
Go deeper