Scientists on Twitter head for the exit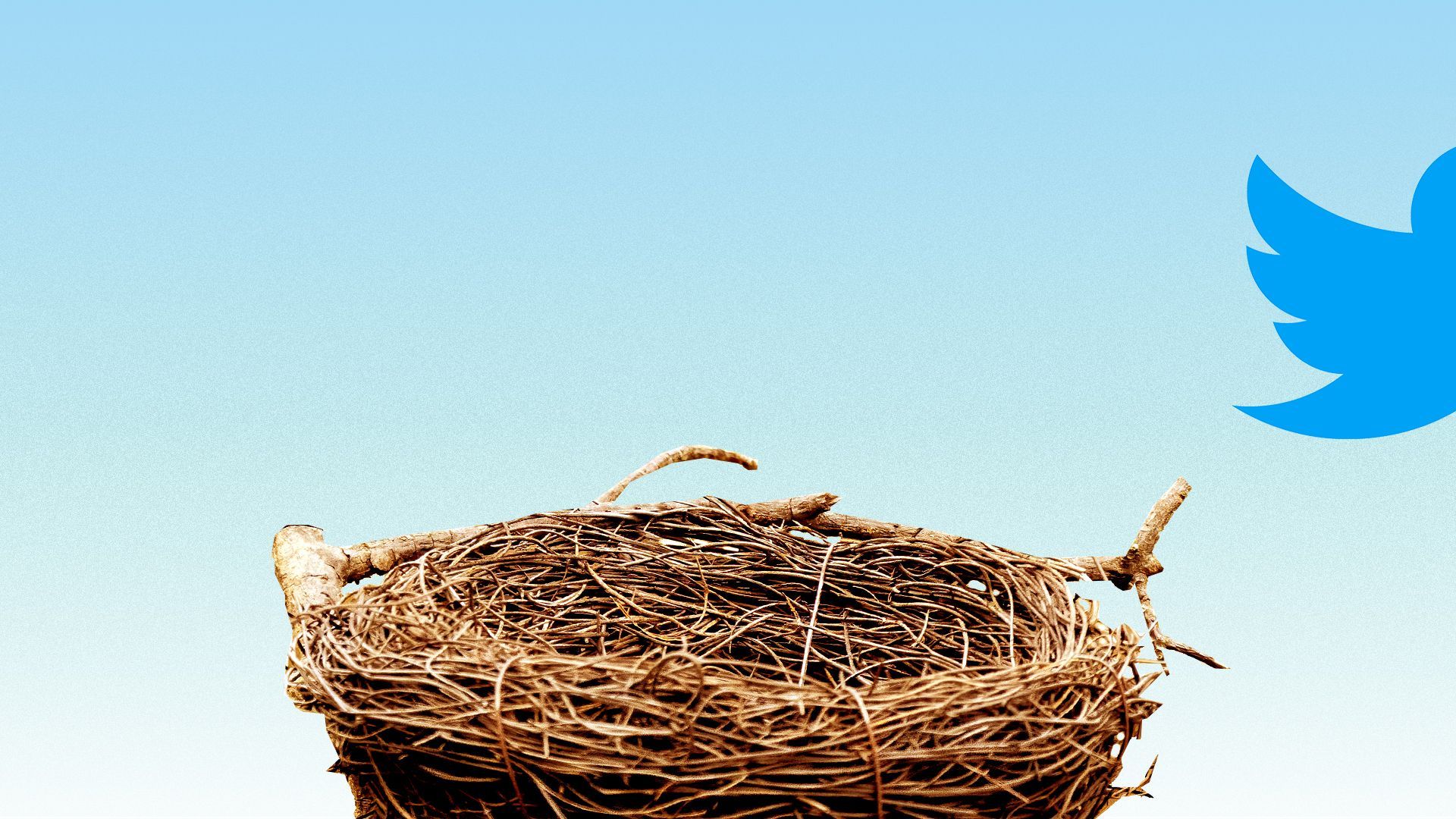 A feud broke out on Twitter over the weekend between popular podcaster Joe Rogan and prominent vaccine researcher Peter Hotez, with the podcaster challenging the scientist to a debate about vaccines in an online skirmish that drew fire from a few billionaires.
Why it matters: The incident — which ultimately resulted in individuals approaching the scientist outside his home — highlighted the potential risks for researchers and medical professionals using the platform, which saw a rise in hate speech after its acquisition by billionaire Elon Musk.
While Twitter was a key source for information during the pandemic — and some scientists have argued the importance of remaining there as a counterbalance to growing misinformation and anti-science rhetoric — others say it's time to head for the doors.
"In light of what's happened over the last several months — and over the weekend — I believe we're at an inflection point where the risk/benefit analysis for folks such as myself is shifting to looking at going somewhere else," said Jorge Caballero, founder of Distal Labs, a non-profit that builds digital tools for grassroots advocacy groups.
Catch up quick: The Twitter battle over the weekend started after Rogan hosted Democratic presidential candidate Robert F. Kennedy Jr. on his show for three hours, spending much of the time talking about anti-vaccine views.
What happened next: Rogan's challenge sparked an internet pile-on against Hotez, accusing him of being a "pharma shill," as well as a back-and-forth between some of Twitter's most influential, including Musk and billionaire investor Mark Cuban.
"He's afraid of public debate because he knows he's wrong," Musk tweeted about Hotez.
"Trying to bully Dr Hotez is ridiculous," Cuban tweeted.
Hotez said he's open to public discussion about vaccines and he's willing to go on Rogan's show — something he's done before — but said a debate with RFK Jr. wouldn't be productive.
In an emailed statement, Kennedy's team said: "People like Dr. Hotez who harangue the public about the safety and efficacy of COVID vaccines should be prepared to defend their views in public as well."
The FDA and CDC have found the data support the safety and efficacy of COVID vaccines, including in children.
What they're saying: Twitter is "no longer a tool that's accelerating science. On the contrary," said Michael Mina, chief science officer at eMed and a pediatric immunologist who regularly used Twitter during the pandemic to talk about COVID. He still uses Twitter, but sparingly, and expects he'll leave completely within the next six months, he said.
"It allowed me to effectively and efficiently sift through the noise of this massive explosion of new publishers and journals and papers that were published," Mina told Axios.
"That has gone away. It's now another big noisy mess," he said, adding he no longer gets pointed to relevant experts while those with the most polarizing content get promoted and discourse is drowned out.
Twitter did not respond to a request for comment.
The big picture: Since Musk acquired Twitter last year, the company has made cuts to its trust and safety staff, restored accounts of users banned for spreading misinformation and removed the platform's system for verifying trusted accounts.
In comments to Axios as well as online, scientists and medical researchers have said they're increasingly finding it difficult to find relevant information on Twitter. A recent study found Twitter's new algorithms are amplifying anger more since Musk took over the platform.
Hotez told Axios he's seen a clear shift in anti-vaccine views as part of a well-organized, well-financed anti-science movement, and that's playing out on the platform.
Others say the platform has at times become "scary" for many health professionals amid anti-science rhetoric. That's particularly the case for women and people of color, Caballero said.
What to watch: Several Twitter alternatives are emerging but it's not clear which, if any, will become the new platform of choice for scientists.
Experts often point to Mastodon, Bluesky and Meta's planned Twitter rival as possible options. Many scientists have been publishing elsewhere for a while on platforms like Substack.
Caballero suggested the future may be in a "decentralized" social media platform that mirrors the distribution model of podcasts, which have platforms such as Spotify and Apple.
Online research-sharing could shift to a less public model, Mina suggested.
Editor's note: This story has been updated to include a statement from a Robert F. Kennedy Jr. spokesperson.
Go deeper